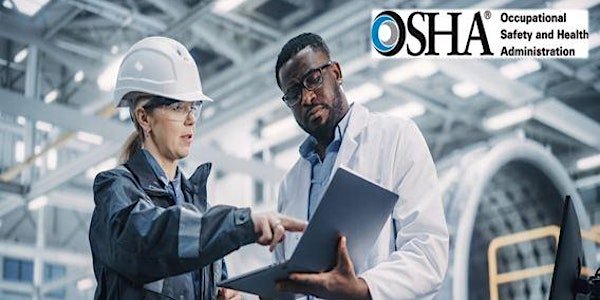 Open Opportunities at OSHA Information Session
Are you passionate about traveling to different places, meeting new people, and receiving on-the-job training? If yes, then join us!
About this event
The Department of Labor, Occupational Safety and Health Administration (OSHA) is looking for YOU to join their workforce.
OSHA strongly believes that diversity is a key component to success and is dedicated to creating a workplace that fosters opportunities for personal and professional development. We seek out and retain employees from different backgrounds and cultivate inclusion through the diversity of race, gender, creed and socioeconomic backgrounds.
During this event you will have the chance to learn about current job opportunities you can apply for, hear directly from current employees about the day in the life and gain information about the organization.
Federal jobs are competitive and fulfilling. OSHA employees are eligible for a competitive salary and benefits package. It is important to remember salary figures vary according to several factors including but not limited to your location, position, level of education and professional experience.
Enjoy the widest selection of health plans in the country. Unlike many private sector health plans, there is no physical exam, no restrictions on age or physical condition, and you cannot be canceled by the plan. Additional benefits include:
Life/work balance with workplace flexibilities and telework
Promotion potential after first year
Flexible hours
Free training and certifications
Retirement benefits including 401K match
12 weeks of paid parental leave
104 hours of sick leave a year
2 to 5 weeks of annual leave a year, plus 11 federal holidays
Job opportunities across the U.S.