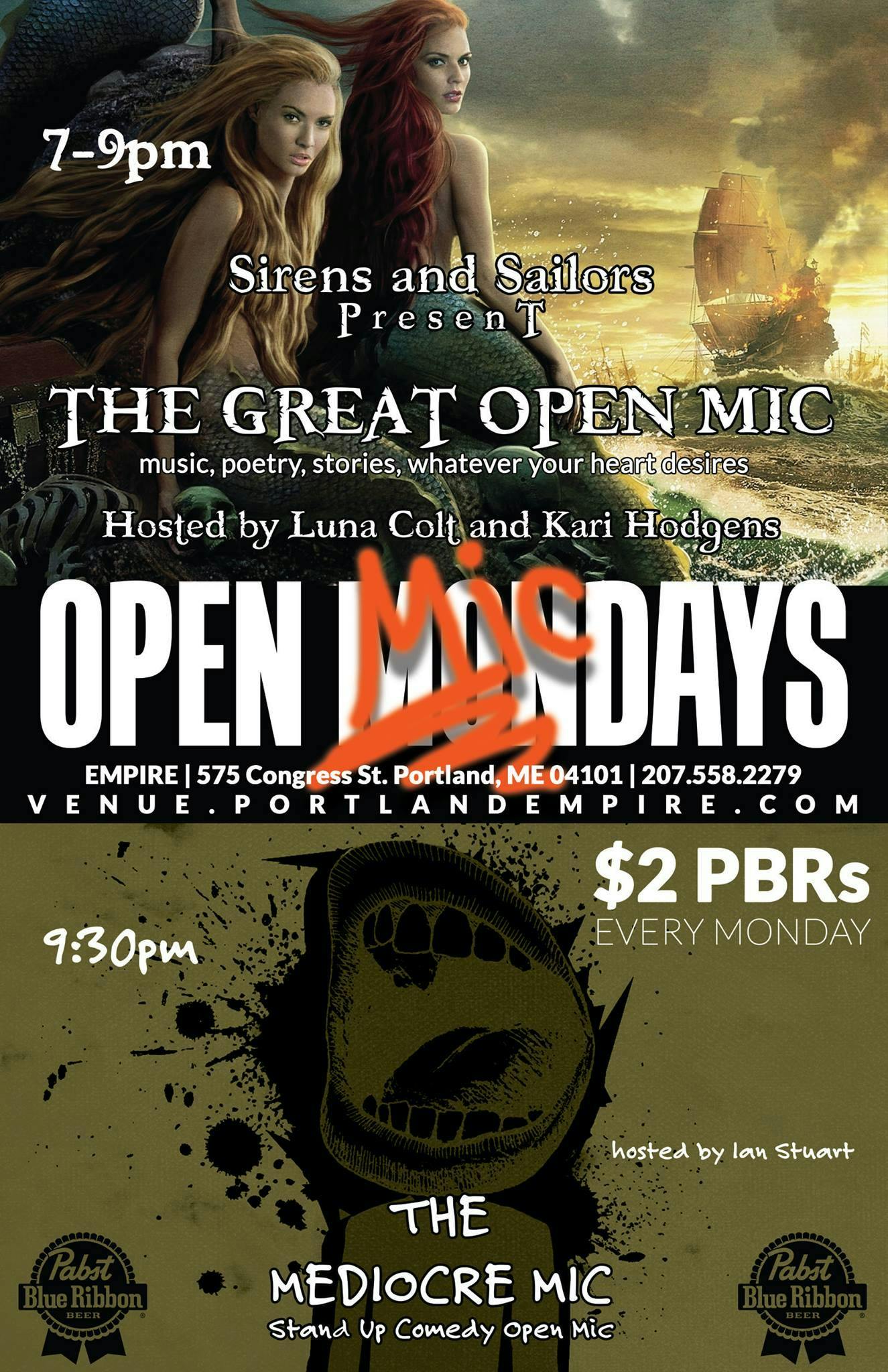 About this Event
The Great Open Mic (Music, Poetry, + more)
Hosted by Luna Colt & Kari Hodgens
Welcome to The Great Open Mic!!! Do you have a secret stash of future album covers? Are your poems so heart-wrenching that people crumple into a pile of mush when they hear them? The Great Open Mic is the place for all of your creative endeavors! TGOM is structured for each act to perform 3 Songs or 15 minutes, whichever happens first. 
Sign up in advance here:
http://www.signupgenius.com/go/60b0d44afa92fa5f85-thegreat
The Mediocre Mic (Stand Up Comedy Open Mic)
The Mediocre Mic is a stand up comedy open mic hosted by Ian Stuart & Jim Martin. Like most comedy open mics, comics are given 3 - 5 mins to hash out some of their material, bonus points for new material!
$2 PBRS EVERY WEEK