Description
Join artists and The New School alumni American Artist and Justin Allen for a participatory open platform that invites participants to share their own work and process. American Artist will read new work that understands time travel as a science-fictional trope with real manifestations. As well as the way different social conditions allow for different conceptions of temporality. Justin Allen will read a selection of poems and perform a song from a series of works that look at the intersection of the history of hardcore punk, the development of Northern Virginia suburbs, and his personal experience growing up in these suburbs in the early 2000s.
Open mic participants are encouraged to present work that responds to notions of time, captivity, urban planning, sound, resilience, and evolution. Presentations are limited to 10 minutes max and must be scheduled in advance by registering for the event and replying to the confirmation email. Please keep in mind that we will have a minimal setup for presentations and so we ask that you keep your work limited to fit: please do not bring any outside materials or A/V equipment. Also, please be mindful that this is a community event and any form of expression that is hateful or aggressive will not be tolerated. No food, drink or liquids are allowed in the gallery.
This event is part of In the Historical Present, an exhibition in the Anna-Maria & Stephen Kellen Gallery featuring commissioned artworks, artist-led engagements and performances, and works drawn from the New School's art collection and archives in celebration of the university's Centennial.
American Artist (b. 1989 Altadena, CA, lives and works in Brooklyn, NY) is an interdisciplinary artist whose work extends dialectics formalized in Black radicalism and organized labor into a context of networked virtual life. Their practice makes use of video, installation, new media, and writing to reveal historical dynamics embedded within contemporary culture and technology. American Artist's legal name change serves as the basis of an ambivalent practice—one of declaration: by insisting on the visibility of blackness as descriptive of an american artist, and erasure: anonymity in virtual spaces where "American Artist" is an anonymous name, unable to be googled or validated by a computer as a person's name. Artist attended the Whitney Independent Study program as an artist. They are a resident at Abrons Art Center, a 2018-2019 recipient of the Queens Museum Jerome Foundation Fellowship, and a former resident of EYEBEAM. They have exhibited at the Museum of African Diaspora, San Francisco; the Studio Museum in Harlem; Museum of Contemporary Art Chicago, and Koenig & Clinton, New York. They have published writing in The New Inquiry and New Criticals and have had work featured in Artforum, ARTnews, Mousse, and Huffington Post. Artist is the art director of the arts and politics publication unbag.
Justin Allen is a writer and performer from Northern Virginia that lives and works in New York City. He has performed at Performance Space New York and Brooklyn Museum with fellow artist and frequent collaborator Devin Kenny, and performed solo work at Movement Research at the Judson Church, BAAD! Bronx Academy of Arts and Dance, and ISSUE Project Room, among other venues. He has read his poetry, fiction, and nonfiction at venues such as The Poetry Project at St. Mark's Church, Kampnagel (Hamburg, DE), and Gavin Brown's Enterprise.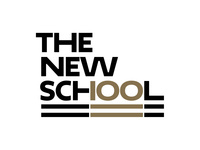 This event is part of The New School's Centennial celebration. Learn more at newschool.edu/100 • #100YearsNew