About this Event
CINEBOOTH'S OPEN MIC + SHOW AND TELL EVENT
SO WHAT'S IT ALL ABOUT ?
We understand that the film industry world is difficult but you're not alone! There are many talented people with different skills and abilities; all willing to collaborate with each other to get a beautiful project onto a screen.
At Cinebooth's networking events you can meet all sorts of talents in a nice speak-easy cocktail venue entirely hired out just for the event, with a large quantity of cocktails, beers and mocktails. In a very friendly and cosy atmosphere with 50s to 80s music.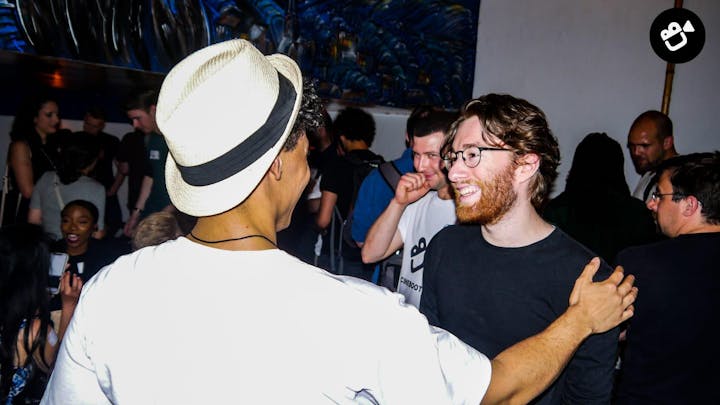 WHAT MAKES US SO DIFFERENT
You may have seen open mic events where you're given a chance to pitch your ideas on a microphone to a crowed of people but we understand that the pressure of being in front of that crowed can make it difficult to share your vision and goals. So we provide the option to:
Showcase a teaser trailer of a short or feature film through our projector
Play a sample of 30s of a your composition through our surround sound
Or demonstrate a quick 3 min slideshow for your crowdfunding page.
Not only this we like to go the extra mile and we care what you have to say! So if we like what we see we'll share it on social media AND when you finish that short film after finding the perfect team to collaborate with we'll screen it for you at our "CINEBOOTH SCREENING EVENT"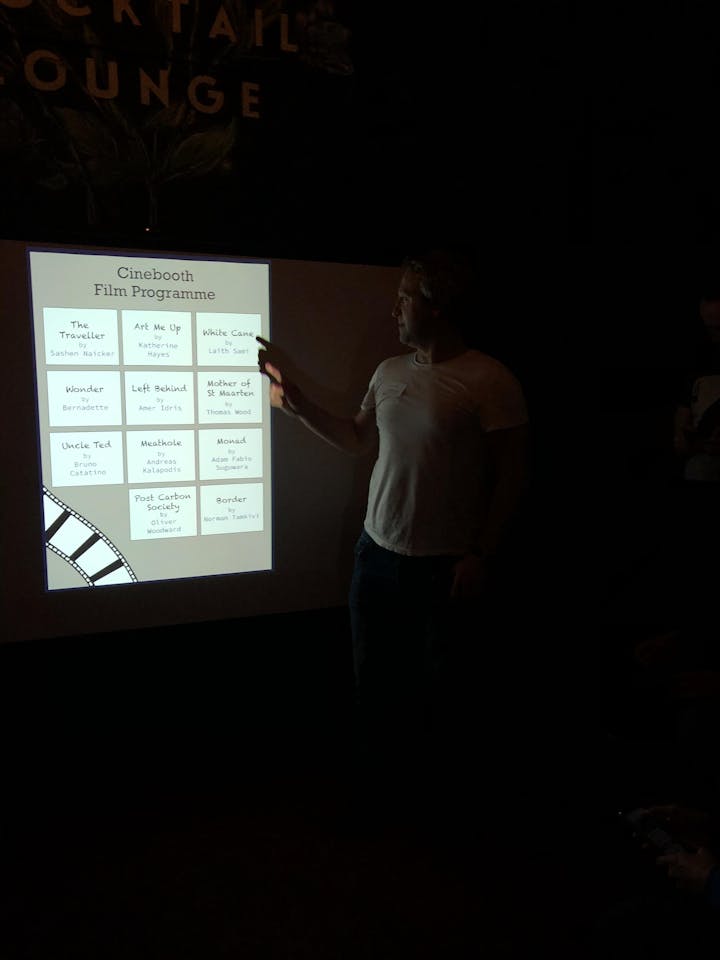 SO HOW DOES IT WORK?
To be able to pitch on the mic :
A project of yours, your role in film to offer up for some work or a role you seek in a person to collaborate with... Just simply stand in line and take the mic.
If you wish to present your talent visual by projection or audio please send your request to team@cinebooth.co.uk but make sure you're quick, only so many can have this opportunity!