Description
---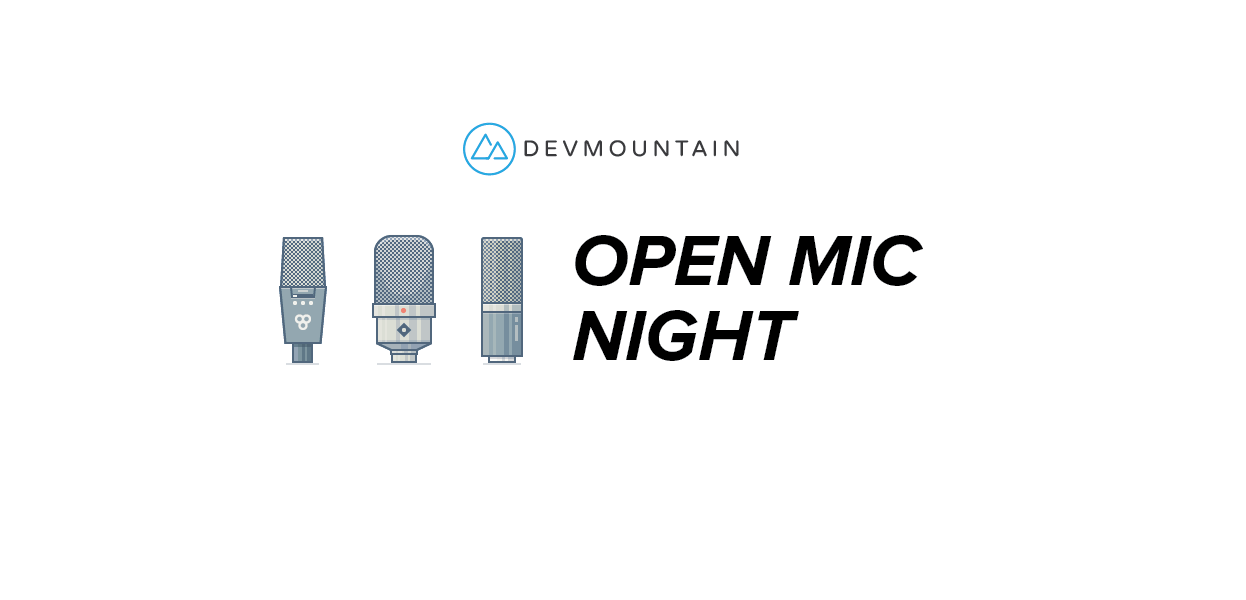 ---
Open Mic Night & Karaoke
We want to invite you and your friends to come to Devmountains Open Mic Night this Friday.
This open mic is for all styles of music. We love originals, covers, or pure acoustic, but we warmly welcome whatever you have to offer. Performances start at 7:15. We will have a sign up form at 7:00 for the order and will start at about 7:15. Participants will play two songs each. And may stay to play more after the last person has played. Karaoke will start around 9:00 or after everyone is finished playing. So those of you that want to sing but want to do it karaoke style, we will do it after the open-mic night. Good times for everyone.
All students, friends, community are welcome to attend. Let all your friends know. This will be a fun evening to hangout and listen to good music. There will be snacks and drinks on hand. Please sign up if you want to come so we know how much to buy.
Can't wait to hear your jam!