Costume contest Wednesday the 27th of October, 2021! Proof Bar. 215 North Broadway, Santa Ana, Ca. Refer to flier for details
About this event
On Wednesday the 27th we are having a costume contest with along side our awesome open mic night that goes from 10pm to 2am! Sign up at 9:30 pm. No other open mic like this around!
Halloween costume contest:
First prize wins $100
Second prize wins $50
Third prize wins $50 bar tab
Again, this IS open mic night and performing scary Halloween songs is suggested but you can play anything you want. Its also a mixed mic for singer/songwriters, poets, comics, or who ever wants to perform. You can also do Halloween karaoke. Best costume will be decided by the audience!
Wednesday, October 27th. Open mic sign ups at 9:30pm, open mic goes from 10pm to 2am
Proof Bar: 215 North Broadway, Santa Ana California, 92701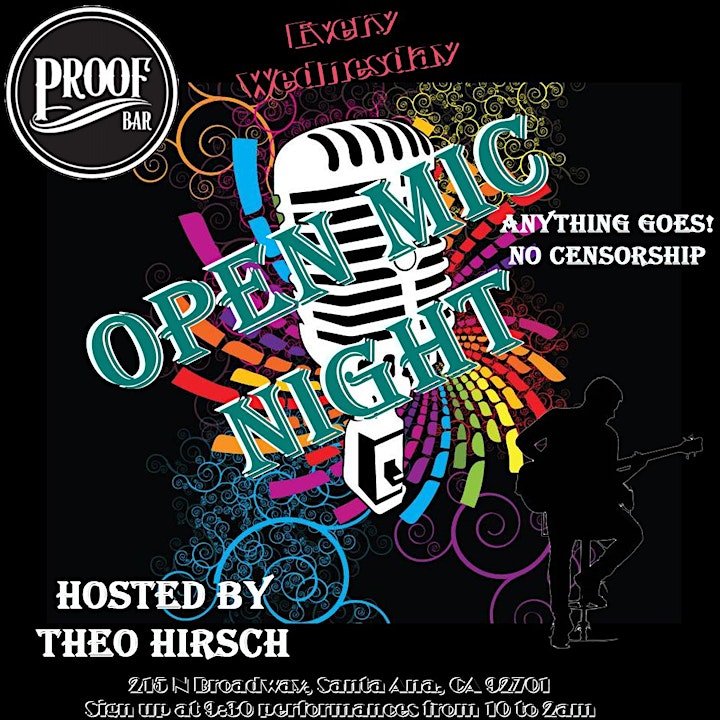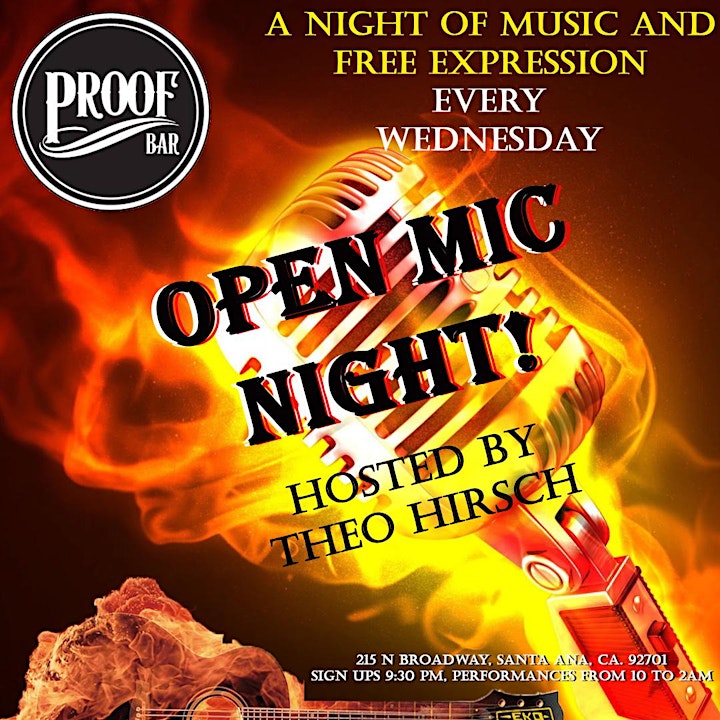 Organizer of Open mic night