Open Mic Night | Shirlington | April 10, 2017 | Hosted by 13 of Nazareth featuring Quick the Poet

Monday, April 10, 2017 at 8:00 PM (EDT)
Event Details
Tickets purchased in store are cash ONLY - $5

Monday Night Open Mic! A Busboys and  Poetry Event   For two hours audiences can expect a diverse chorus of voices and a vast array of professional spoken word performers, open mic rookies, musicians and a different host every week.
HOSTED BY: 13 of NAZARETH
13 of Nazareth is a performance poet living with epilepsy, a dry sense of humor, and peace of mind over everything. The golden thread which runs throughout his hip-hop infused poetry is drawn from the looms of various spiritual traditions to weave a tapestry of creative works geared toward the personal and collective healing process.
FEATURING: Quick the Poet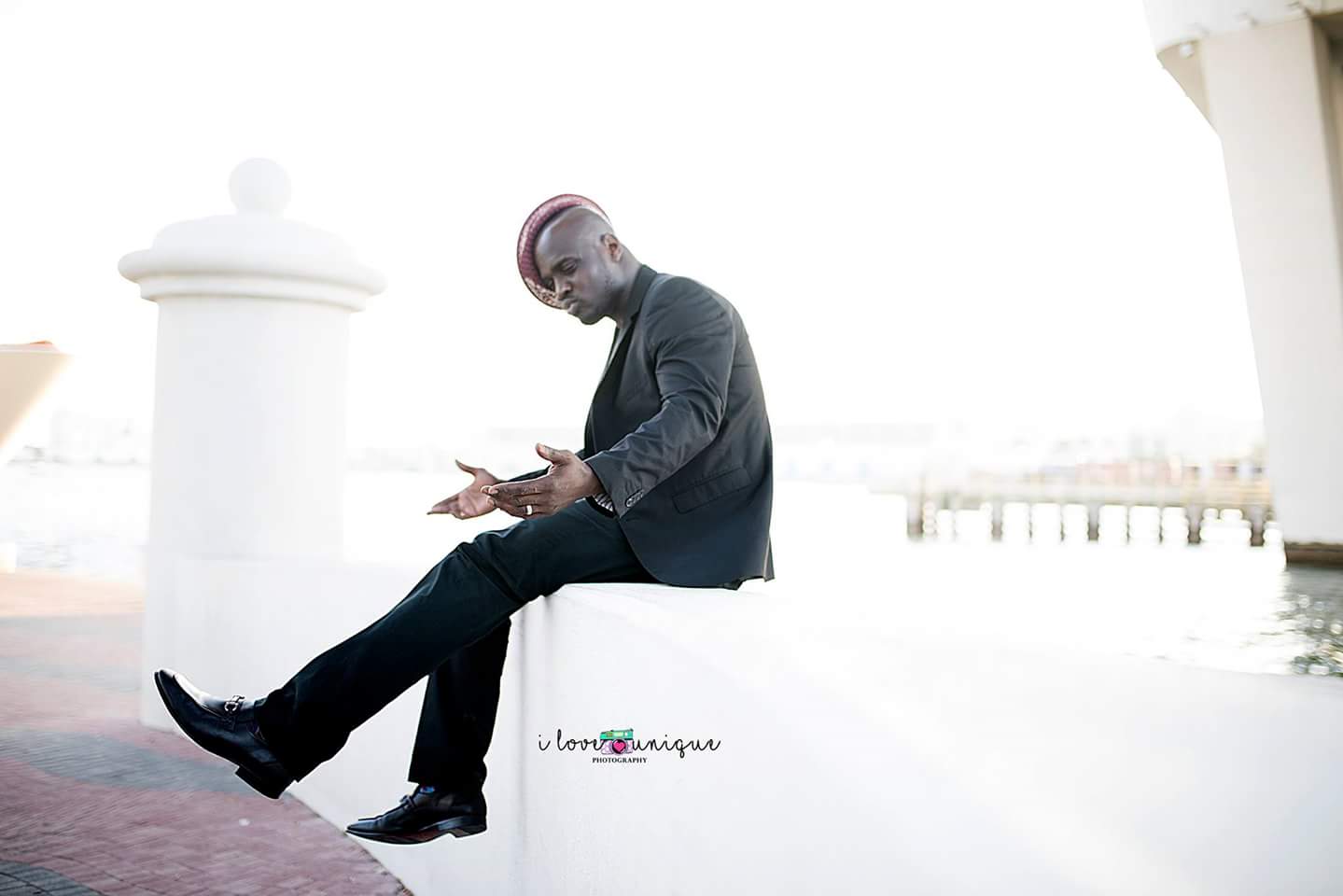 Jerris "QUICKthePoet" Evans is a peot/spoken word artist, host, & motivational speaker from Fort Lauderdale, FL.  He has been performing/writing poetry/spoken word verbal arts & expressions ever since the age of 10 years old (Professionally for the last 7 years and counting).  QuickthePoet's poetry/spokenword experience has stretched to many different locations globally.  His performances as a host & spotlight/feature performer have been in over 100's of shows, elementary/middle/high schools, colleges/technical programs, weddings/anniversaries, churches, corporate events, & various private celebrations. 
In 2013, Jerris "QUICKthePoet" Evans was named "Ft. Lauderdales "top dawg" in the world of spoken word." He is also the founder/CEO/Owner of the poetry/spoken word & live entertainment arts entertainment company FLO'etry (FLO4Me) Entertainment, LLC  that manage/promote poetic artist & entertainers.  He is also founder/CEO/Owner of the nonprofit organization Quick2Love Foundation, Inc.  FFEntLLC produces 4 unique poetry/spokenword & live entertainment shows (FLO'etry Sundays/Every 1st Sunday – (over FLO'n 8 different locations & counting,... & 2 annual mega productions "AnniFLO'etry" (Previous FLO'experiences:  Jan. 2015, 2016, & 2017), & "FLO'pocalypse" (Previous FLO'experiences:  June 2015, July 2016,... next ride set for Saturday July 8th, 2017) back @ our semi-annual home at the world famous Broward Center for the Performing Arts where he & his company are recognized members of the BCPA's Arts Access Program.
Have questions about Open Mic Night | Shirlington | April 10, 2017 | Hosted by 13 of Nazareth featuring Quick the Poet ?
Contact Busboys and Poets
When & Where
4251 South Campbell Ave
Arlington, 22206


Monday, April 10, 2017 at 8:00 PM (EDT)
Add to my calendar
Organizer
Busboys and Poets
Our Tribal Statement 
Busboys and Poets is a community where racial and cultural connections are consciously uplifted...a place to take a deliberate pause and feed your mind, body and soul...a space for art, culture and politics to intentionally collide...we believe that by creating such a space we can inspire social change and begin to transform our community and the world. 
Open Mic Night | Shirlington | April 10, 2017 | Hosted by 13 of Nazareth featuring Quick the Poet