About this Event
We are very excited to bring to you our first UnBirthday Party at We Rock The Spectrum Kidsgym Oakville.
Few like minded moms have come together and planned this event. We invite all children who don't get invited to parties or have trouble making friendships as well as the ones who would like to support those children. The theme of the event is Birthday. Our goal is to bring kids together of all abilities in an inclusive environment. We want to show everyone that being inclusive and accepting of an individual's needs builds self-worth and confidence especially in children.
There is a ticket priced at $15 per child to cover the cost of food, drinks and a birthday present. The event includes free play in the gym for the duration of the event, face painting, interaction with characters, special birthday celebration (kids will blow a candle on their personal cupcakes) and pizza and drinks. On their way out, kids take with them amazing memories, a birthday gift, new friends and a free entry pass to the gym for their next trip.
Organizer: https://www.werockthespectrumoakville.ca/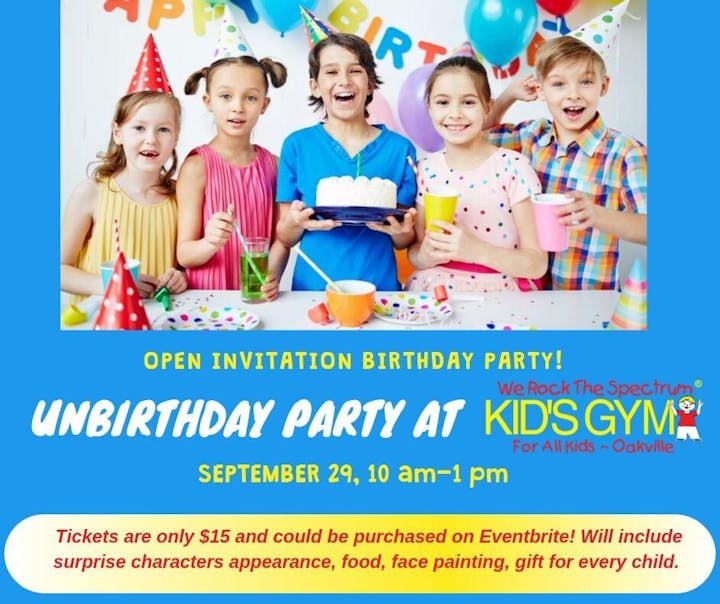 Guidelines:
Parents need to remain onsite during the duration of the event
The tickets are only for children not for parents.
All snacks would be nut free