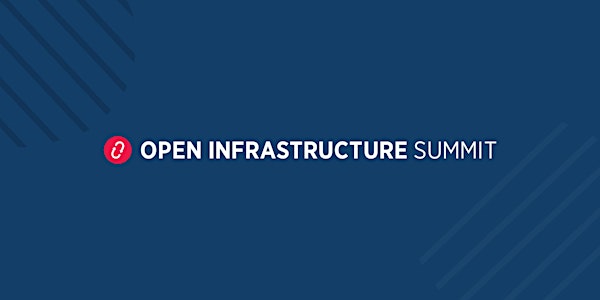 Open Infrastructure Summit 2020
Meet the users, developers, and vendors who are building and operating open infrastructure.
Refund Policy
Contact the organizer to request a refund.
About this event
The Open Infrastructure Summit will be going virtual, October 19 - 23, 2020.
The Summit is focused on open infrastructure integration, and has evolved over the years to cover more than 30 different open source projects, including Airship, Ansible, Docker, Kata Containers, Kubernetes, OpenShift, OpenStack, StarlingX, Zuul and many more.
The Open Infrastructure Summit is structured around relevant use cases, trainings and complementary open source projects. Collaborate with people from more than 30 open source communities and meet the users, developers and vendors who are building and operating open infrastructure.
SUMMIT SCHEDULE
The Summit will run for 5 days, Monday - Friday, October 19 - 23:
Comprised of presentations, panels, workshops, and educational opportunities
Tracks include CI/CD, Container Infrastructure, Hands-On Workshops, AI, Machine Learning, HPC, Open Development, Private & Hybrid Cloud, Public Cloud, Security and 5G, NFV & Edge
Keynote presentations from notable operators, developers and industry leaders
CODE OF CONDUCT
The OpenStack Foundation is dedicated to providing an inclusive and safe Summit experience for everyone, regardless of gender, sexual orientation, disability, physical appearance, body size, race, nationality or religion. We do not tolerate harassment of Summit participants in any form. By registering for this event, we expect you to have read and agree to the Open Infrastructure Summit Code of Conduct.