Description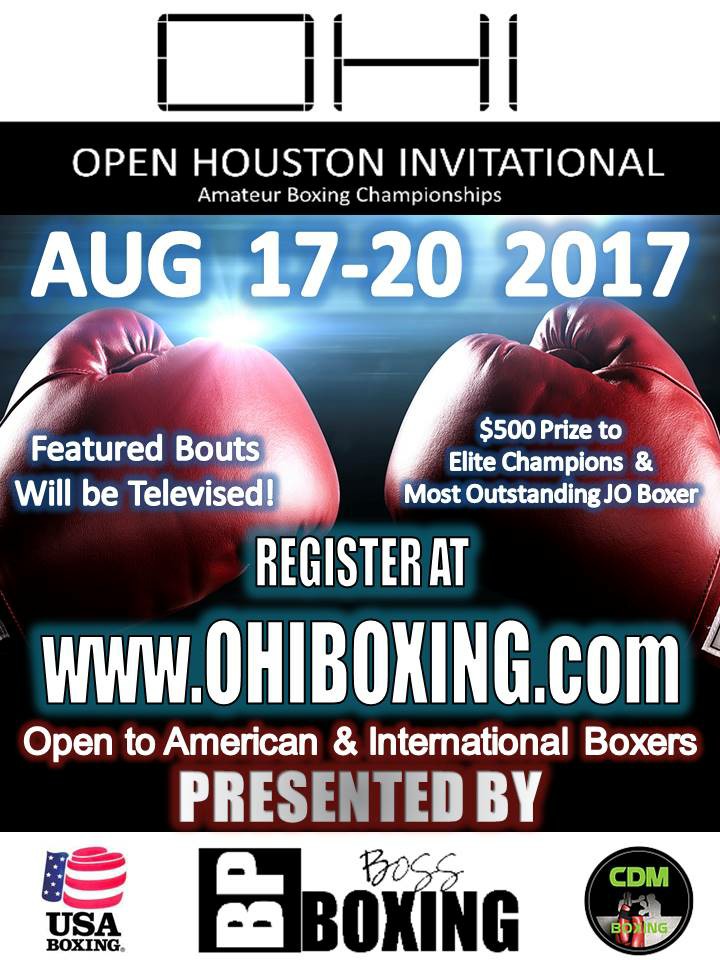 The Open Houston Invitational (OHI) is a 4-day amateur tournament for ALL experience levels and ages. The OHI will award senior elite champions a $500 scholarship and belts for all other class champions.
The OHI Amateur Boxing Tournament is sanctioned by the GULF LBC / USA Boxing Associations. The tournament is open to fighters nationwide including Mexico and Canada.
BONUS EVENT COVERAGE
The OHI Tournament will be televised on Saturday, August 26th 2017 on The KUBE [Channel 57] on most cable networks so you won't miss any of the exciting action!!!