Description
Hosted by London's newest shared workspace, Workable, Startups Magazine invites you to join us for our pop-up party. Find us on the nineteenth floor to grab a breath-taking, panoramic view of the London skyline, a glass of fizz and a seat for our workshop with Tiger Heart.
This night is open to all freelancers, startups and entrepreneurs looking to explore what their personal brand is and how they can use storytelling to tell the world whether it's clients, investors or the public eye.
Get your name on the list for an evening of:
Inspiring keynote: 'Finding your narrative' with VR (Virtual Reality) EdTech startup Musemio
Interactive storytelling workshop with Sanj Surati, Digital Atelier & Founder of Tiger Heart
Relaxed networking
Drinks & nibbles
Free print copy of Startups Magazine


A message from Workable
One day you should be enjoying the view from the top. That's why at Workable we make sure that everyone has exactly what they need to behave like successful CEOs.
You'll get all the things you'd expect from a shared workspace (except done really, really well). But you'll also have one of the best views in London, blazing fast internet, top class meeting rooms to impress your clients, break out areas for brainstorming, quiet spaces for 'you' time and a social enterprise cafe that does a blinding cup of coffee.
You'll even have access to events designed to help you grow your business. Plus, when you're finished with the hard work and are ready to play, you are already in London's hippest postcode.
It's like having your own state of the art office.
Oh, and did we mention the view?
Workable is officially launching 22nd July.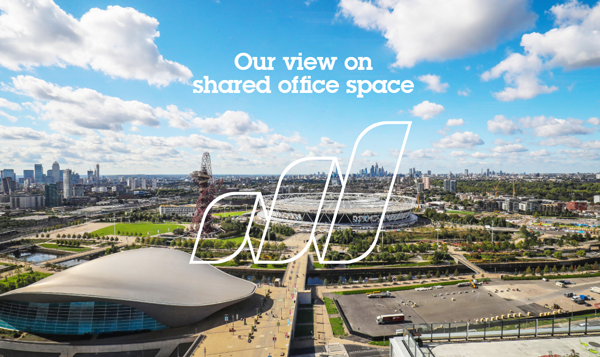 Musemio co-Founders: Kaitlin Fritz and Olga Kravchenko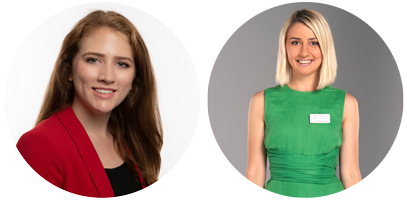 Olga Kravchenko is the co-Founder and CEO of Musemio, virtual reality educational platform that connects culture with curriculum. Originally from Ukraine, Olga Kravchenko's journey in the world of immersive technologies began at Queen Mary and continued with her Masters at King's College London in Arts Management where her research was dedicated to VR technology within cultural institutions.Now as a Sky Woman in Technology Scholar and working with leading museums globally, Olga believes that tech should be used to enhance cultural learning and is currently working on proprietary technology within Musemio that understands children's educational trajectory and has the potential to personalise experiences for them.
Kaitlin Fritz is the co-Founder and COO of Musemio, a virtual reality education platform for children that re-imagines cultural learning. With her experience in edtech and children's industries internationally and her MA in Art History from UCL, she is on a mission to make arts and education accessible to all children through technology. Spearheading communications, pedagogy, and research, Kaitlin has investigated the benefits of VR education with over 3,000 students through Musemio's research supported by UCL Educate Programme and Finland's xEdu.
Musemio's female-led team has been recognized internationally, including by Founder's Factory F-Factor, UpMarketry, and Evening Standard, and has recently won The Most Promosing StartUp of UCL Award.
Sanj Surati, Digital Atelier & Founder of Tiger Heart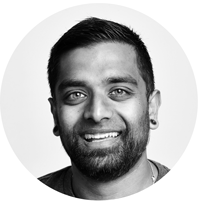 Sanj is an award winning multi-disciplined Digital Atelier with over twenty years of experience within the music, fashion and luxury industries. London-based Sanj has been working within digital and technology since 1998. He has seen the cultural shift in human habit and behaviour as we all evolve into digital consumers.
Sanj started work in the Music Business developing an understanding of ecommerce and social trends within the web back in the late 90s. From there he started to help digital startups target Music Industry Professionals during the seismic shift of consumer habit evolution from physical products to digital.
His exposure to luxury began when the Head of Music at Burberry approached him regarding the use of holographic technology for a show in Beijing back in 2011. Over 120 million viewers watched the show live. Since then he has worked with some of the biggest brands in the world including Gucci, Charlotte Tilbury and last year's worldwide launch of BMW's luxury 7 Series.
He has worked with many award-winning artists as well and has brokered some exciting initiatives. His most notable project so far being part of the team that delivered the 2Pac hologram at Coachella back in 2012. This initiative won Titanium at the Cannes Lions and broke Digital PR Records faster than anything before that feat.
Tiger Heart is his new home where his specialty is working with technology to develop new live digital experiences for the purpose of product launches, retail experiences and experiential events. Sanj's history of future thinking proves that the right application of technology can change the world and can communicate with people in an unforgettable way.
FAQs
Do I have to bring my printed ticket to the event?
Please show us your digital ticket.
Is it ok if the name on my ticket or registration doesn't match the person who attends?
Please register for a ticket under your own name. If you want to bring a friend, please ask them to register.
---
Terms and Conditions:
i. By booking a ticket, you consent to being filmed, recorded and photographed at the event as a member of the audience and to footage and photographs of you being used by Startups Magazine in any medium for the promotion and marketing of Startups Magazine.
You have the right to request to see a copy of the information we hold about you and to request corrections or deletions of the information that is no longer required. You can contact Startups Magazine to stop using your images at any time, (tess.weller@startupsmagazine.co.uk) in which case it will not be used in future publications but may continue to appear in publications already in circulation.
ii. Views expressed by speakers at the event may not be the views of Startups Magazine. Event materials are provided on an "as is" basis and Startups Magazine makes no warranty regarding the accuracy or completeness of those materials.
iii. Speakers and attendees are subject to change and we do not guarantee that any specific speakers or participants will appear at the event. However, we will always try to find a suitable replacement if one of our key speakers or participants is unable to attend.
iv. You attend the event at your own risk. You are responsible for safeguarding your property when attending the event. Startups Magazine will have no liability for property lost, stolen or damaged at the event.