Description

6:00 - 6:30: Network and find your seats!
6:30 - 6:45: Barclays Techstars Accelerator + Financial Solutions Lab introduction
6:45 - 7:30: Panel: B2B vs B2C Fintech Startups: Strategy, Sales, and Beyond
7:30 - 8:00: Pizza and mingle
Panelists:
Jane Barratt - Co-founder of Gold Bean
Shaheen Malik - Co-founder of Syndicated Loan Direct
Vinay Patel, CEO and Founder, One Financial
Jimmy Chen, Founder and CEO, Propel
Nate Abrams, Vice President at JPMorgan Chase & Co.
Moderator:
Jenny Fielding - Managing Director at Techstars

For more info on office hours and applying to the next Barclays Techstars Accelerator, see this post.
Start your application right here
Techstars is excited to be partnered with the Financial Solutions Lab for this great event.

Thank you to Rise for hosting us in their space.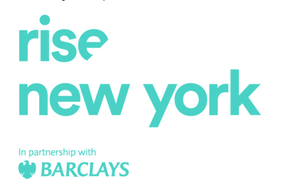 Rise New York is a global community of startups and corporates creating the future of commerce and fintech by helping startups and entrepreneurs connect, co-create, and scale innovation. In partnership with Barclays, we listen, nurture and oxygenate through our international network of Rise hubs. Rise New York also houses a world-class event space and is home to the U.S. cohort of the Barclays Accelerator, powered by Techstars.