Description
Please join us for an open house to tour our fully renovated 10,000 square foot Lincoln Center facility and learn more about our accredited K-12 Therapeutic Educational Program! Our open house provides the opportunity to see our facility and have general questions answered about all of the services and programs offered at Academics West!! Tea/coffee will be served.
**Limited spaces still available for 2018-19 school year
About Academics West: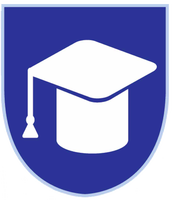 https://www.academicswest.com
Academics West is committed to improving the academic and social and emotional functioning of all of its students.
Our mission is to foster citizenship and to teach our students to use effective compensatory strategies so they become independent and strategic learners, capable of achieving their goals.
We embrace the most current evidence-based practices to develop new interventions to best serve our students, train our staff and create a culture of integrity, tolerance, and support.
**Clinically Informed Academics® (CIA) incorporates evidence based approaches that consider the whole student when formulating effective individualized learning strategies. Our method is designed to help students improve academically beyond what traditional methods can achieve. By combining clinical knowledge and academic interventions, we are able to improve the overall functioning of students socially, emotionally, and educationally. Our model teaches students how to compensate for their learning weaknesses and/or social-emotional distress.
All of our academic interventions are based on validated methods that have been put through scientific rigor and are proven to be effective.
**The ​Therapeutic Educational Program (TEP), is an accredited K - 12 academic program that provides a flexible and supportive learning environment that can serve as an alternative to a traditional school setting. Academics West provides intensive support for children and adolescents who need a customized therapeutic educational program based on their learning profile and emotional needs.

During a tour of our site you will have a chance to meet our team of psychologists, social workers, speech therapists, occupational therapists and educators who deliver this unique collaborative care model that integrates advanced clinical and educational support.