Description
Looking to grow your technology startup? Need help in getting new customers? Struggling alone, need mentorship? Want a robust execution strategy for your tech startup?
Know how Zone Startups can help you to grow your business - participate in Open House.
Open house helps startups to understand if you need accelerator support. This is an opportunity for founders to experience the life of startups at Zone Startups accelerator. During Open House, you get to meet successful startups, understand what support you can expect from any incubator or accelerator, experience startups & their teams working at accelerator & network ( & also have fun over appetizing snacks!).
About Zone Startups:
Zone Startups India is the Mumbai location of the Toronto-based Ryerson Futures Inc. – the technology accelerator and investment arm of Ryerson University. Zone StartupsIndia is a collaboration between BSE Institute (a subsidiary of the Bombay Stock Exchange), Ryerson University's Digital Media Zone (incubator),Ryerson Futures Inc and Simon Fraser University, British Columbia, Canada. Zone Startups India is located in the Bombay Stock Exchange tower in Mumbai, and currently accommodates over 55 desk and houses 60 startups. Zone Startups India offer State of the art work space, Mentorship – Functional, Business Experts & Industry Panel, Market Development & Business Development Support, Networking & Branding opportunities, Funding Opportunity, Access to North American market and Peer-to-Peer mentoring.

Zone Startups India Program is operated in a similar manner to the Digital Media Zone at Ryerson, Canada's largest Incubator with over 75 companies and 40,000 square feet of space. We focus on validating early stage technology by focussing on early acquisition of customers.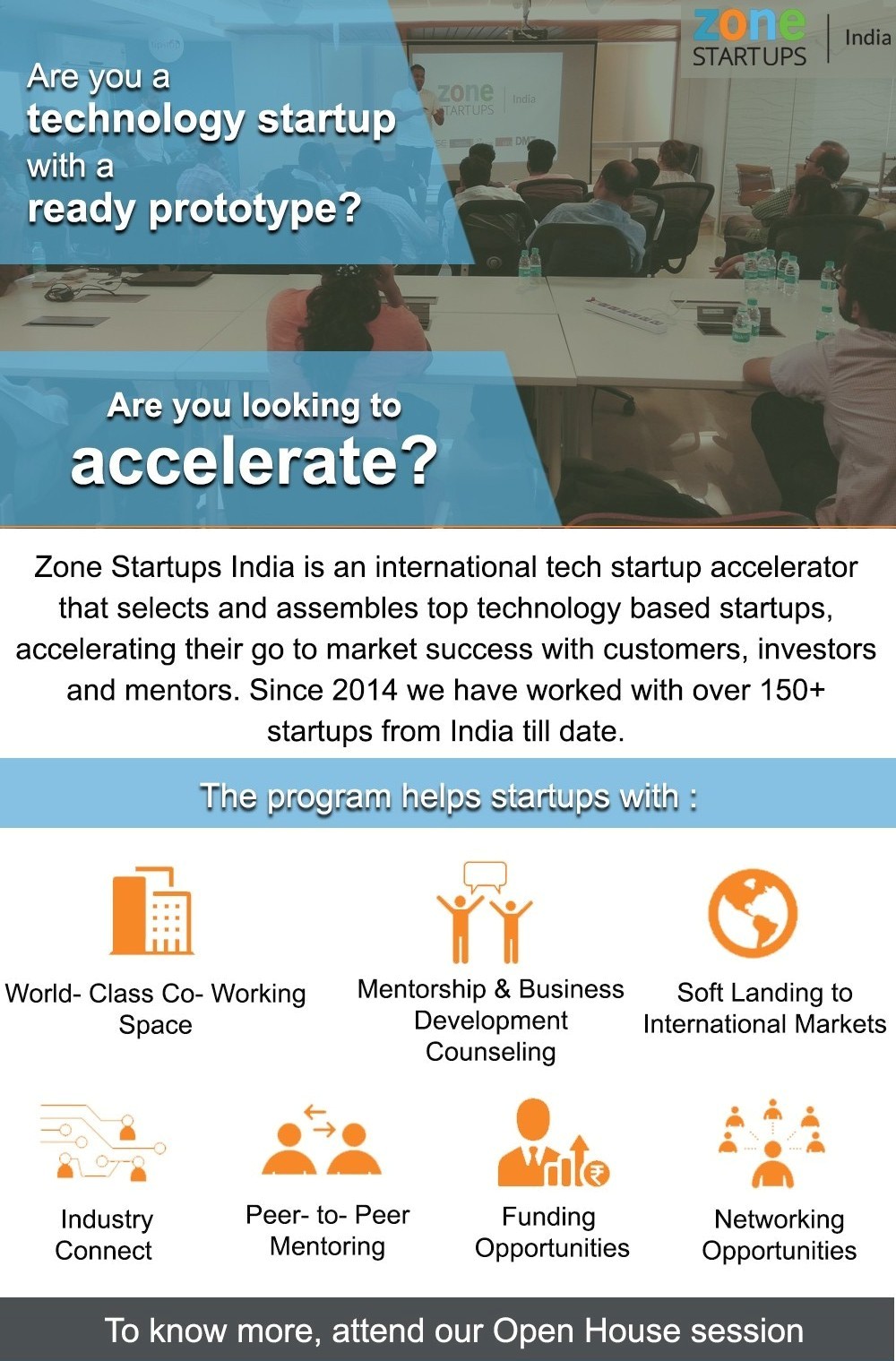 Date and Time
Location
Zone Startups India
Dalal Street
18th Floor, Bombay Stock Exchange Building
Mumbai, MH 400023
India