Event Information
Location
Sizeable Spaces
1541 Light Street
2nd Floor
Baltimore, MD 21230
Description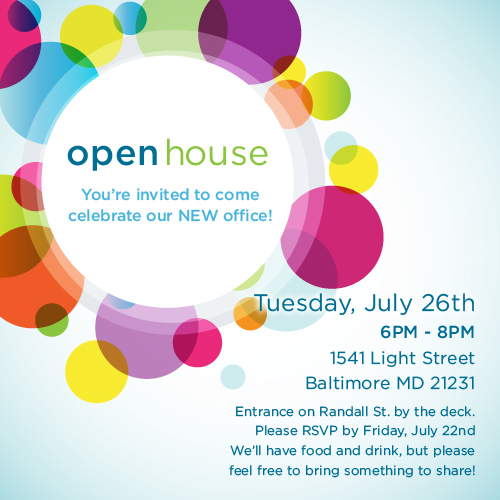 Have a drink, shake some hands and learn more about how you can be a part of our community! Come see Baltimore's newest coworking space and network with members and other Baltimore-area professionals. Remember, we have space available for full-time and part-time members -- even schedule a free day to try out a desk!
Tuesday, July 26th
6pm - 8pm
1541 Light Street
Baltimore, MD 21231
Side entrance on Randall Street, up the stairs next to the deck.
Residential parking available on Randall Street.
Food and drinks provided.
Visit the website to learn more about Sizeable Spaces. Click on individual company logos to learn about everyone in this office space.
Date and Time
Location
Sizeable Spaces
1541 Light Street
2nd Floor
Baltimore, MD 21230