Description
Nice to treat you, San Diego!

Come join us at a One Medical Open House and meet our exceptional providers in the new San Diego Office. Learn about our philosophy of patient care and One Medical's unique approach to primary care. We're not your typical doctor's office and can't wait to show you the difference.
August 28th from 4pm-6pm

September 4th from 4pm-6pm
Come by for a chance to win: two General Admission tickets + two Animals in Action tour tickets to the San Diego Zoo.

Enjoy light bites and refreshments.
Donna Mayeda, MD - Donna is passionate about health maintenance and preventive care, lifestyle changes to improve chronic health conditions, simplifying medication regimens, end-of-life care, and obesity and weight loss.
John Awad, MD - John emphasizes the importance of prevention as the cornerstone of care and strives to address recurring problems with long-term solutions. He has a particular passion for sports-related and musculoskeletal injuries.
Cindy Tsai, MD - Attentive and approachable, Cindy provides individualized care backed by medical evidence. and enjoys having open conversations with her patients about health maintenance and self-care practices to promote lifelong well-being.
Heeran Abawi, MD - Heeran strongly believes in a collaborative and holistic approach with her patients. She also specializes in helping reverse type 2 diabetes through nutrition and dietary counseling.
Victoria Bayliss, PA-C, MPH - Victoria believes people are made up of many layers, so she takes the time to meet each person where they are physically, emotionally, and socially.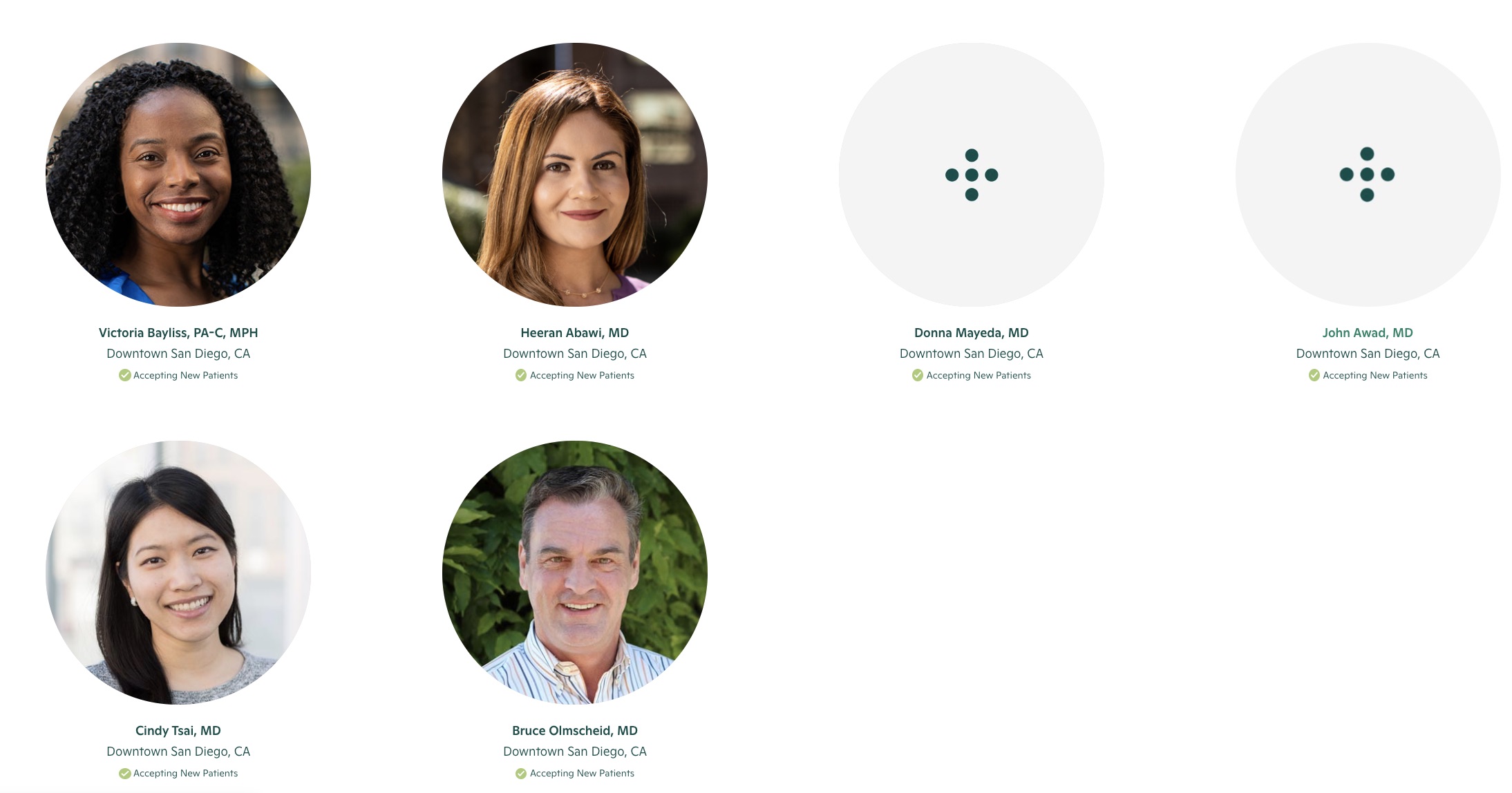 A One Medical membership makes it faster, easier, and more enjoyable to look after your physical and mental health.
One Medical members enjoy:
Fast access to care: We offer same-day appointments that start on time — so you can get help when you need it and get back to your day quickly.
Personal attention: No more rushed appointments. You get more time with compassionate providers who truly listen and collaborate with you on your care.
24/7 care and convenience: Get care over video chat, message your provider, renew prescriptions, and book appointments with just a few taps.

Terms and conditions for the San Diego Zoo tickets are here.