Open House Macau 2018 澳門遊屋記 | OHM PLUS | Walk & Talk 漫步澳門
Description
#揭開牆後的秘密
澳門最大的建築盛事 - 澳門遊屋記將於11月10-11日舉行亞洲首屇活動,並在專家和志願者帶領下免費讓所有人參與到這個國際盛事,一個揭開澳門無盡建築歷史的絕佳機會!
www.openhousemacau.com
星期日 OHM PLUS | WALK & TALK 漫步澳門 - 語言:廣東話 + InstaOHM 攝影比賽
1. 10:00am - 11:00am | 2. 11:30am - 12:30pm
Billy Au
室內設計師,土生土長的澳門人,在美國華盛頓洲立大學取得室內設計學士及碩士學位,受教授啟發,對建築歷史產生興趣,回澳門後開始對澳門的歷史建築攝影、記錄及研究。
* 請注意此導覽不入建築内部
集合地點:康公廟前地 請提前10分鐘到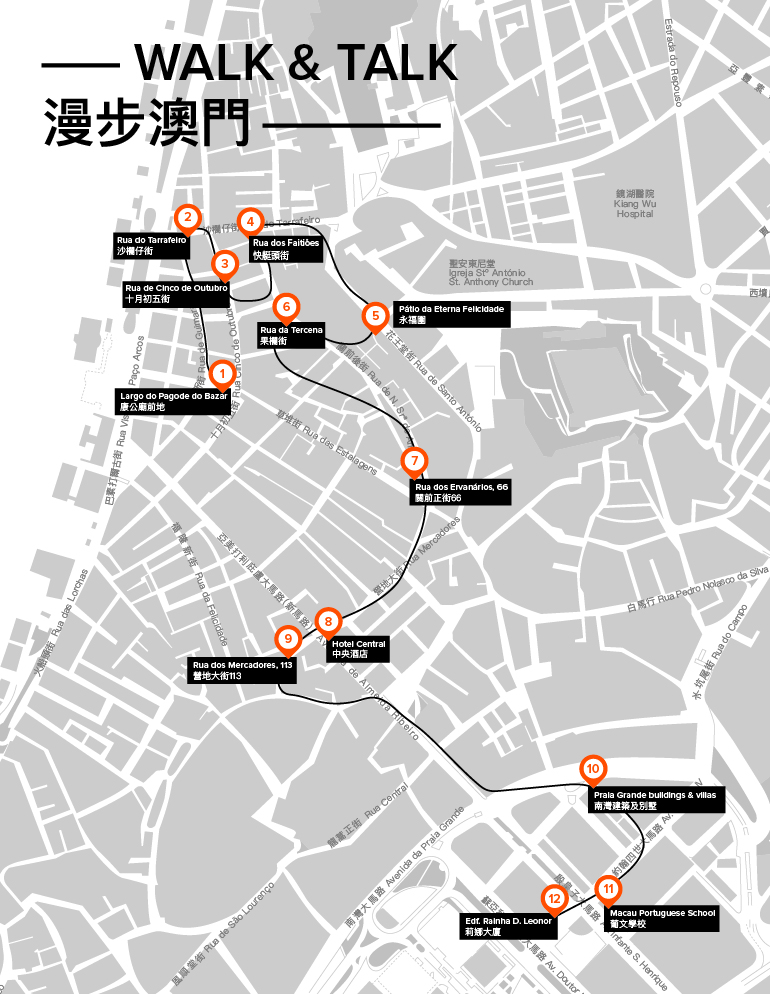 ------------------------------------------------------------------------------------------------------------------------------------------------------
#ArchitectureBeyondWalls
Open House Macau is the biggest architecture festival which will carry out its pioneer edition on 10–11 November, opening doors and offering visits led by experts and volunteers to 50 insightful buildings. An exclusive opportunity to get behind-the-scenes access to the city's untold architecture, free for all to join!
www.openhousemacau.com
Sunday OHM PLUS | WALK & TALK + InstaOHM photography competition
Language: Cantonese / English basic translation
1. 10:00am - 11:00am | 2. 11:30am - 12:30pm
Billy Au
Interior Designer. Born and raised in Macau and graduated from Washington State University with Bachelor's and Master's degree in Interior Design. Interested in researching and taking pictures of the vanishing architecture in Macau.
* Please notice that this tour won't go into the buildings
Meeting point: Largo do Pagode do Bazar | Please aarove 10 mins before starting time