Description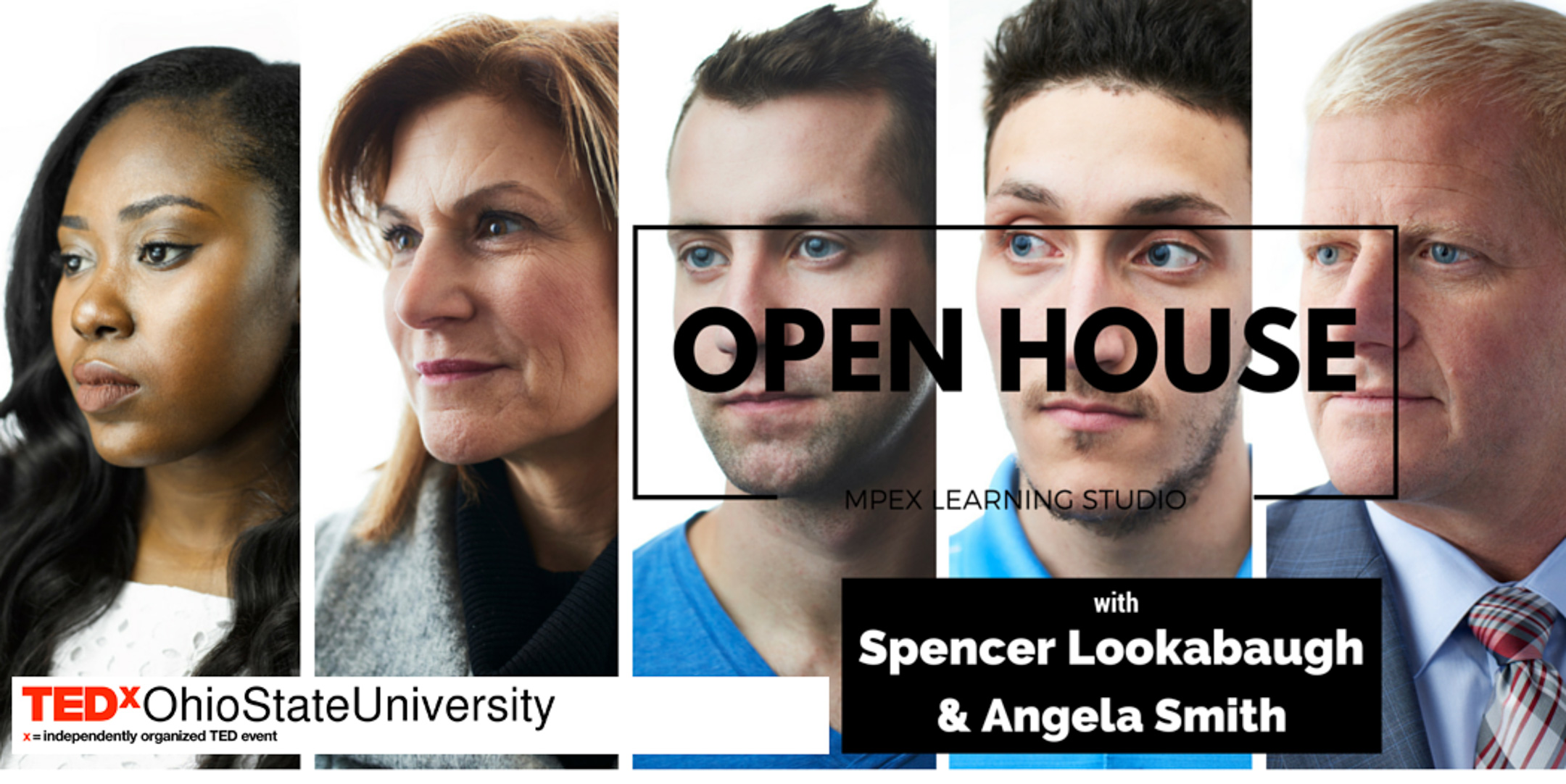 Illustrative Conversations with TEDx OhioStateUniversity Speakers
with Photos by Spencer Lookabaugh and Illustrations by Angela Smith
Join us at the MPEX Learning Studio to see large format portraits of the speakers of the recent TEDx event at The Ohio State University, with illustrations and artwork by Angela Smith. The artists will be in person to answer questions about the project.
" In searching for a way to promote positive ideas, inventions, and lifestyles, a connection emerged with the influential community of the TEDx conference at The Ohio State University. Through conversations with the contributors, a captivating project of photographic portraiture and drawings developed over the course of several months. With these images, we hope to convey the connectivity of community and progress, alongside a more tangible impression of people at the forefront of such influential thinking. "
This open house is meant to help spread the message of progress that the TEDx event helps foster, and give photographers and artists a peek inside the process of capturing and creating this documentation.