Description
YOU'RE INVITED to Rowan IDEA Center's Open House and Kick-Off Business Workshop Series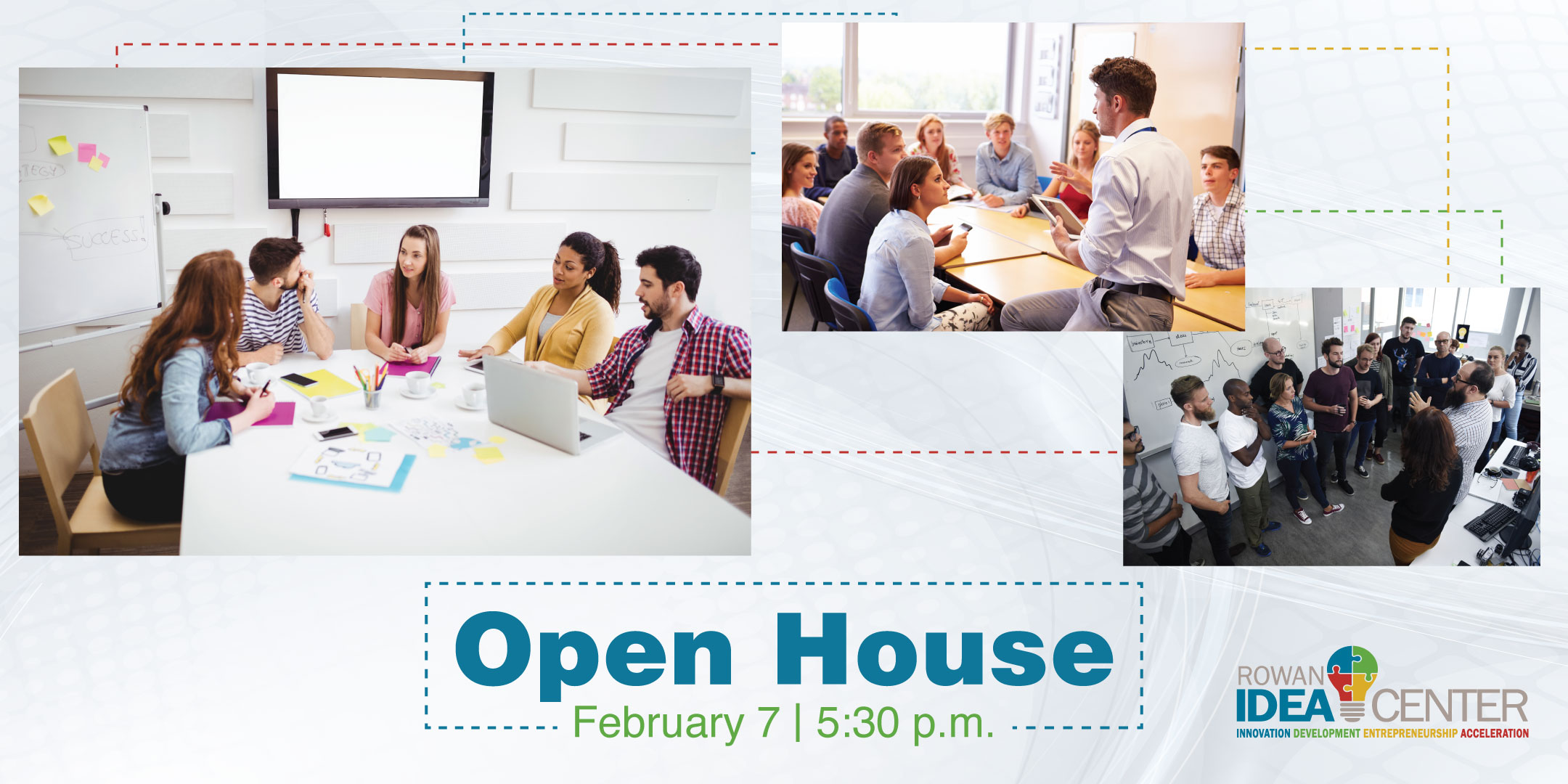 5:30 p.m. - 6:30 p.m. Open House & Networking Opportunity
We're kicking off the opening of the new Rowan IDEA Center at West End Plaza with an opportunity to mix and mingle with fellow Rowan County business leaders and entrepeneurs. Come see our space before the renovation and enjoy light refreshments. Following the Open House, we'll host our first in a series of workshops focusing on entrepreneurial business (free, open to the public). The IDEA Center will continue to offer these various workshops the first Wednesday of every month beginning in February and lasting through June with more dates to follow.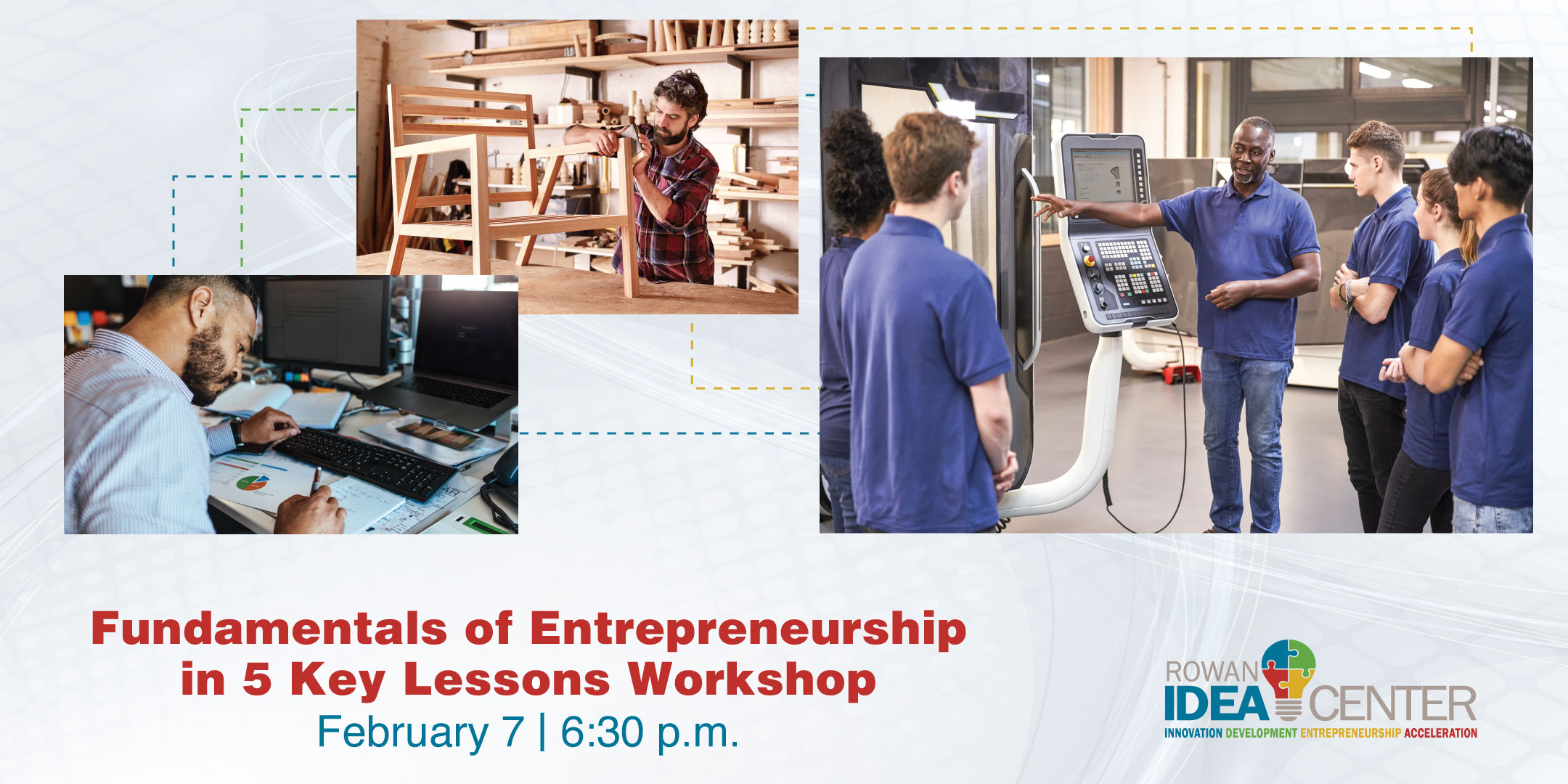 6:30 p.m. - 8:00 p.m. Fundamentals of Entrepreneurship in 5 Key Lessons
AGENDA
1. What is an "Innovator/Entrepreneur"
Definition
Key Shared Characteristics
2. Myths of Entrepreneurship
What is true and what is not
3. Overview of the Lean Start-Up Methodology
What it is, How it Works, Why it Works
Elements that will be Featured in Future Workshop Curriculums
4. Importance of Mentorship, Team, and Passion

5. Introduction to The Rowan IDEA Center
Who we are and what we do
Major capabilities
Opportunities for Entrepreneurs/Small Businesses
How to engage with us
Information on the Presenters
Rowan IDEA Center's workshop series will be lead by Wes Bray and Mickey Goodman, partners in e2advisors, a South Carolina consulting agency.
Bray is a professionally trained brand marketer, having worked for Kraft General Foods, Pepsico, and the Marketing Corporation of America. He has a six-year relationship with the Yale Entrepreneurial Institute (YEI), including full-time for the past three years teaching YEI's curriculum, mentoring student start-ups, and managing the 125+ person Yale Mentor Network. He holds a B.A. degree from Yale and an M.B.A. from Harvard Business School. He is co-author of "Examination of Early-Stage New Ventures in the Environment of a University-linked Entrepreneurial Center."
Goodman, Professor of Business & Entrepreneurship at Savannah College of Art & Design, has 30 plus years of marketing, entrepreneurship and teaching experience. He has been a mentor at the Yale Entrepreneurial Institute. He holds a B.S. degree in Psychology from Tufts University and an MBA from the Kellogg School at Northwestern University. He has been recognized as a "thought leader" in many areas of marketing entrepreneurship. He has worked at Kraft and Unilever and was in charge of all Vaseline Brands at Unilever.