Description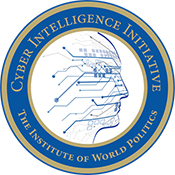 You are invited to attend The Institute of World Politics and learn more about the cutting edge Cyber Intelligence Programs that are currently being offered during the Spring 2019 session. The many courses include: Insider Threats | Cyber Intelligence Analysis | Cyber Terrorism | and Cyber Strategy.
Seating is limited, so please register for this free opportunity to define your Cyber Intelligence Career.
Attending this free workshop will enable you to meet with world known Cyber Intelligent instructors, who will share how the courses that are being offered will enhance and further your career, and finally you will be able to network with your contemporaries who are either in the same field or looking to get into the field.
Agenda:
10:00 AM Opening Remarks
10:15 AM Discussion #1: Vital Cyber Analysis Skills
11:45 AM Lunch/Networking
1:00 PM Discussion #2: Cyber International Relations and Statecraft
2:00 PM Closing Remarks
"In a time of abundant tactical cyber training and education, the Institute's cyber strategy course was central in providing me with a sense of the strategic impact of the cyber domain."
- Cagney Capps, All Source Analyst, U.S. Air Force
About the panels:
Vital Cyber Analysis Skills (10:15 AM)
The vital skills analysis course is designed to expose the new analyst to the fundamentals of intelligence analysis and apply those foundational skills to the cyber domain. Students will learn the intelligence cycle, OODA loop, different methodologies, probability rationale, structured analytic techniques, and predictive intelligence writing and briefing.
Instructor: Brian Lane
Brian Lane is recognized across the U.S. Intelligence Community for extensive finished intelligence production as a Subject Matter Expert on Maritime issues. As a founding member of the ONI Civil Maritime Analysis Team, he personally shaped the team's focus areas, production schedule, and analytical methodologies which are still in use today. He has extensive experience briefing senior policy-makers in both the Executive and Legislative branches of the government and has worked extensively with other IC agencies as a task force member on multiple occasions. His education includes a B.S. in Marine Transportation/Global Logistics from the California Maritime Academy, and an M.S. in terrorism/counterterrorism studies from Henley-Putnam University.

Cyber International Relations and Statecraft (1:00 PM)
The course will equip professionals with the requisite toolkit to multi-dimensionally analyze global impact incidents by state actors, non-state actors, and surrogates of nation states – and develop solutions and alternatives within the emerging, continually evolving threat landscape of cyber warfare. This course is geared for all cyber-connected professionals – whether coders, policy makers, service members, data scientists, legislative professionals, lawyers, or business leaders – with the unifying lexicon for engaging borderless, complex, multifaceted cyber incidents and security problems.

Instructor: Sana Saleh
Sana is an accomplished executive and national security expert with exceptional experience leading, managing, and building successful cross-functional and multidisciplinary teams to implement far reaching policy development objectives, departmental business targets, and Congressional mandates. Cyber security organizational lead who initiated and led inaugural 'cyber' working groups. Leveraged expertise in diverse portfolios in high stakes crises and global security issues.