Description
Join the medical professionals at ACPM for our Open house! Come learn about various IV therapies including Chelation and Myer's Cocktail. You will even get a chance to experience a hydration IV while you sit back and relax. Mix and mingle and get some of your burning questions answered, preview our medi-spa services, and enjoy free samples of our fresh brewed kombucha.
CHAT & CHILL WITH QUINNIE

You don't want to miss this session as Quinnie of Quinnie's Kitchen gives out key tips on how to transition to a vegan diet. She will also give out information on how to raise a family on a vegan diet. But that's not all! Quinnie will also show you how to make your own cleaning supplies. Most of the cleaning supplies on the market are loaded with toxic chemicals. Now's your chance to learn how to make a healthy version that is safe for you and your family.
VISION HEALTH BOARDS
What's your ideal vison for your healthy life? How will you achieve these goals? These are questions you can answer on a dream board for you to bring to life! Quinnie has been leading vision board events for over 10 years and she will instruct you on how to make a vision board that has a powerful impact on the things you want to manifest.
HYDRATION IV ONLY $39
While your soaking up all the knowledge, sit back and replenish your fluids with a Hydration IV. Our
hydration
IV
's can improve your metabolism, keep your muscles strong, balance your mood, prevent excessive thirst, help you lose weight, improve your elimination functions and brightens your skin.
BONUS BOOST! IV PUSH $35
End your IV with an IV push where we literally "push" vitamins into your IV for a mega boost. You will experience increased energy and vitality. Push vitamins include vitamin c, b vitamins, and magnesium.
FREE KOMBUCHA SAMPLES
Enjoy samples of our handcrafted Kombucha which is a healthy fermented drink. If you fall in love with it the way we did, you can puchase a scoby and begin brewing your own kombucha at home.
SCOBY'S FOR SALE
Our SCOBY'S, which stands for Symbiotic Cultures of Bacteria and Yeast, are looking for a new home. They are used to make Kombucha, a fermented tea that is rich in probiotics and B-vitamins. Sometimes called the mother, the SCOBY is the only way you can make Kombucha. At ACPM we have a farm of healthy SCOBY's. Of the ferments that can be made at home, Kombucha is one of the easiest to keep safe and healthy. At the open house you can buy a SCOBY that comes ready to brew and start making your own at home.
Small/Medium - $25
Large - $50
Beneficial Add On's:


Kava X $7.00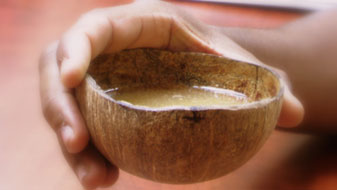 4 ounce Proprietary blend of infused kava, passion flower in a concentrated antioxidant blend. The root and stems are made into a non-alcoholic, psychoactive beverage that helps relieve anxiety, and mood swings.
Benefits: Relatization, Mood Enhancer,
Fruity Tuti Smoothie $7.99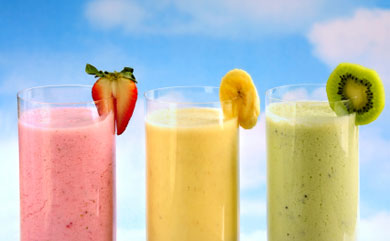 16oz fruit smoothie in a base of Quinnie's Kitchen Smoothie Nut Milk with a mixture of organic banana's, pineapple, mango and strawberries, sweeten with agava or honey with added vegan protein powder .
Benifits: High in protein, fiber, vitamin C, magnesium
Green Power $7.99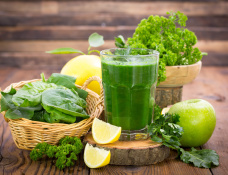 Freshly made juice blend of high antioxidant, vitamin and mineral produce: carrots, spinach, kale, green apple and sunflower sprouts
Benefits: Attacks free radicals, high in iron, vitamin A and protein
Don't miss this amazing party! Reserve your tickets today!