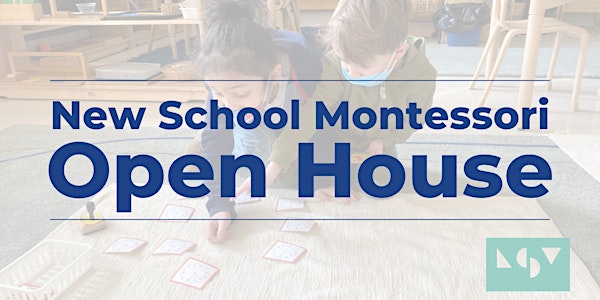 Open House at New School Montessori
We are now accepting applications for the 2023-2024 school year. Join us at our upcoming Open House for all ages/grades!
When and where
Location
NewSchoolMontessori 935 Columbia Avenue Lancaster, PA 17603
About this event
Have you ever wondered how a Montessori education could benefit your child?
New School Montessori, located at 935 Columbia Avenue, will provide an opportunity to learn more about this innovative educational method at a community Open House on Wednesday, November 30th from 9:30a.m - 11:00a.m.
The public is invited to tour our four-story school, housed in the former Hamilton Watch Company Headquarters, and meet with school administrators and Montessori-trained teachers of the infant, toddler, primary, elementary, and middle school levels.
The Head of School, Robyn Stearne, will give a brief orientation followed by question and answer sessions. Participants will also have the opportunity to observe a classroom in action.
New School Montessori is a non-profit Montessori school that is fully accredited by the American Montessori Society. Founded in 1990 by a group of parents and teachers who were interested in providing a quality Montessori education for preschool and elementary age students.
Today our school enrolls 221 students from all over Lancaster County and employs 40 faculty and staff members. We offer year-round programs for infant, toddler, preschool, elementary, and middle school students.
In the meantime, you can read more about our school on our website. We look forward to meeting your family on November 30th!