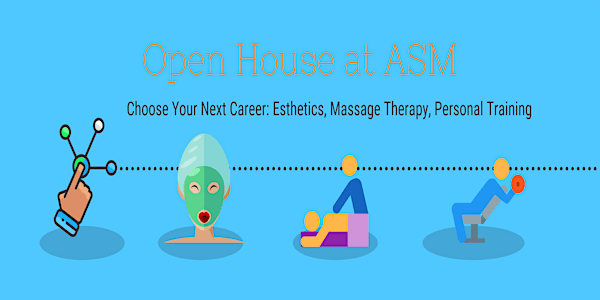 Open House at Atlanta School of Massage
Event Information
Location
Atlanta School of Massage
2 Dunwoody Park South
#101
Atlanta, GA 30338
United States
Our Open House Event is ideal for anyone considering a career in Massage Therapy, Skincare Esthetics, or Personal Fitness Training.
About this event
Follow through on your 2019 resolution to change careers.
Stop by our Open House on Saturday, Jan 12th and explore our programs that will prepare you for a career in Massage Therapy, Skin Care, and Personal Training.
We will cover the various career options that are available after graduation and what you can expect during the program.
Learn out about our program schedules and how you can earn your diploma in a few short months!
It's the perfect opportunity to find out everything you'll need to know about changing careers, our class schedules, and how you can earn your diploma in a few short months!
Tour the Campus
Meet our Instructors and Students
Speak with Admissions Representatives
Learn about our Financial Aid Offerings
We will also be offering Free:
Arm and Chair Massages
Skin Analysis and Skincare Tips
Personal Fitness Assessments
The event is from 12pm-2pm. A presentation will be given at 12:30. Arrive early and bring a friend.
Make 2019 the year you begin your new path in life towards a better career and happier you!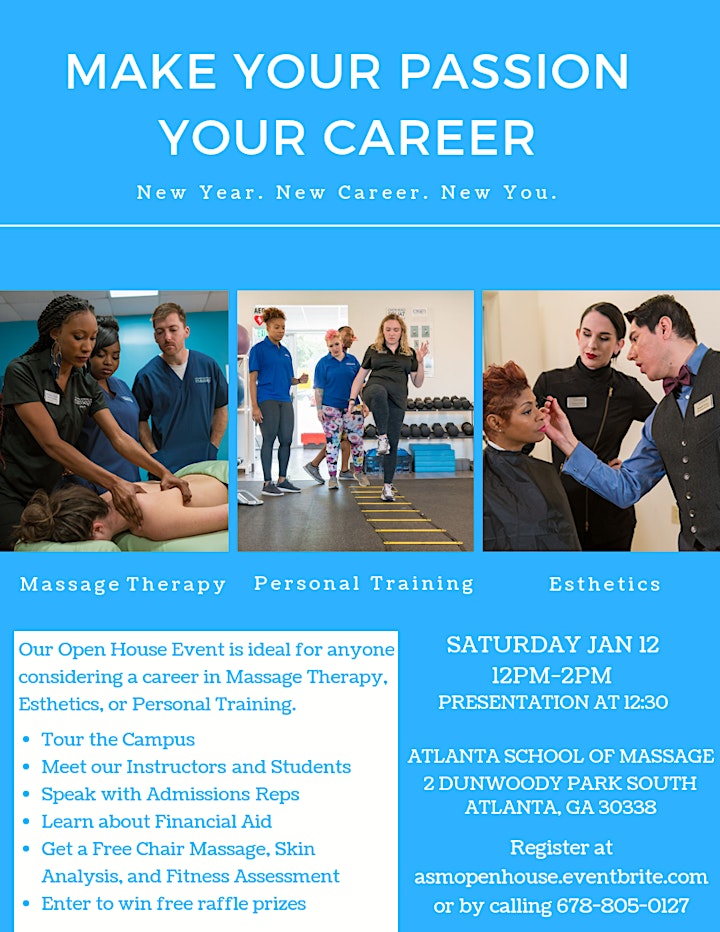 Date and time
Location
Atlanta School of Massage
2 Dunwoody Park South
#101
Atlanta, GA 30338
United States