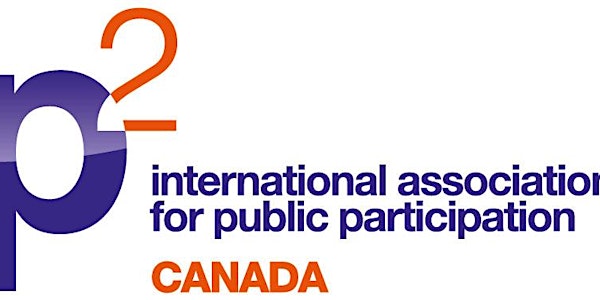 Open Government and Public Engagement: Getting Our Bearings
Location
Red Lion
47 Clarence Street
Ottawa, Ontario K1N 9K1
Canada
Description
2017 is Canada's year for Open Government
This is a big year for Open Government in Canada. Not only has Canada adopted its Third Biennial Plan for Open Government, but Canada has been invited to join the Open Government Partnership Steering Committee.
A panel of experts
Three leaders in the Federal Open Government community will join us at the next IAP2 Third Tuesday:
Laura Wesley, Executive Director, Consultations and Public Engagement, Privy Council Office

Melanie Robert, Executive Director, Open Government and Information Management, Treasury Board Secretariat

Dhurata Ikonomi, Acting Executive Director, Community of Federal Regulators
The Topic
They will help us get our bearings on the current state of Open Government and Public Engagement.
Questions we hope to explore include:
What have been the biggest Open Government accomplishments of the past year?

What are the next things we need to do to advance Open Government?

How does Public Engagement fit into our Open Government plans?

Are Public Engagement and Open Dialogue the same thing? How do Public Engagement and Open Dialogue relate to one another?

How should we define success in Public Engagement and Open Dialogue?

What are the biggest challenges to be tackled in moving forward on Open Dialogue?
Put yourself in the picture
IAP2 Third Tuesdays are about learning from one another. We balance panelist presentations with participant discussion because we know that everyone has experience and a unique perspective to bring to the subject matter. We also provide time for people to mix and mingle - before the event and after the event. So, come out and meet others who share your interest in open government, join the conversation, share what you know and learn more.
Agenda
5:30 - 6PM Registration and mix and mingle

6PM Panel Discussion
6:45 - 7:15 Participant questions and answers
7:15 - ? Mix and mingle
About IAP2 Third Tuesday #3tYOW
IAP2 Third Tuesday #3tYOW is a speaker series focusing on citizen engagement and public participation in the era of social media. It brings together two communities:
the members of the International Association for Public Participation. IAP2 members include researchers and P2 practitioners from both government and the private sector

the members of the Third Tuesday community. Third Tuesday members have been meeting since 2006 to hear from leading edge speakers and to discuss the impact of social media on our relationship with institutions and society.
The outcome of these sessions is a cross pollination of thinking between two areas of expertise that supports better practices and increased citizen engagement.
Admission is free for members of the IAP2 and the GoC Consultations Community of Practice.
Our hashtag is #3tYOW.