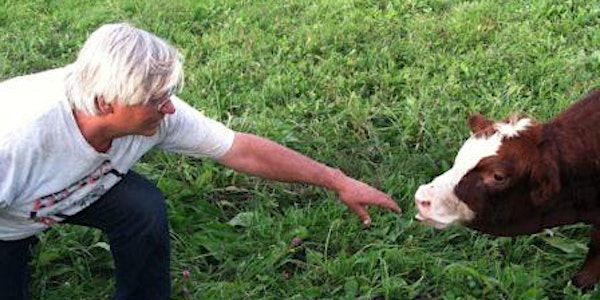 Open Gate: Ortensi Farm Day
When and where
Location
Ortensi Farm 741 Chyle Rd. Richfield Springs, NY 13439
Description
Our Ortensi Farm Day is part of HMI's Open Gate Learning Series. Open Gates are peer-to-peer action-based learning days with short presentations and small group exercises geared for participants to share discoveries and management techniques with guidance from experienced facilitators and producers. Come and be a part of this day!
What to Expect
At the Ortensi Farm Day, you will…
Learn how the Ortensi Family evaluates the performance of grazing enterprises through Holistic Management on their 500-acre farm in the beautiful hills of Herkimer and Ostego Counties in central New York
Discover how others are using this process with a panel of 4 Holistic Management trainers
Enjoy a nutritious lunch and the companionship of old and new friends
Try your hand at Enterprise analysis
Learn how to get connected with payment programs and loans for your farm from the Farm Service Agency
Learn how Holistic Management enables producers to better manage risk, make better decisions and enjoy the benefits of regenerative agriculture
Agenda
Saturday October 21, 2017
9:00 AM Sign-in and Social
9:30 AM Welcome, Introductions and Orientation to the Day – S. Williford
9:40 AM The Ortensi Farm Story - B. Ortensi
10:00 AM Panel of Holistic Management Practitioners: The 3 Components of the Holistic Goal - S. Williford, P. Metzger, E. Collins, B. Ortensi
10:30 AM Break
10:40 AM Are Your Farm Enterprises Working for You? Experiential Learning: Discover Enterprises and Enterprise Budgets
Noon Lunch
12:45 PM Orientation for Afternoon, Farm Service Agency (FSA) Programs and Loans
1:10 PM Enterprise Budget Learning, GPA and Comparing Options
2:00 PM Break, Drive to Ortensi Farm
2:15 PM Hay Wagon: Producer-Driven Farm Tour with Ortensi Farm Co-Owner - B. Ortensi
4:30 PM Evaluations and Adjourn
For more information please visit our website.
Ortensi Farm
741 Chyle Rd.
Richfield Springs, NY 13439
Lunch is included with your ticket.

This is a rain or shine event and we will be spending much of our time out on the land. Please bring appropriate clothing, closed-toe footwear, and your own water bottle.
REFUNDS:
Sorry, registration fees are non-refundable due to the costs incurred by HMI.
MEDIA POLICY:
By registering for this event, you hereby consent and agree that HMI has the right to take photographs, videotape, or digital recordings of you and to use these in any and all media, now or hereafter known, for HMI outreach and further consent that your name and identity may be revealed therein or by descriptive text or commentary.