Engage all your senses! Come smell the herbs, taste the honey, listen to the bees working and see how a 'Seed to Soap' Herb Farm works!
About this event
Come take a tour of the Farm Craft VT herb garden and apiary where the owner Rebecca Lindenmeyr will describe each herb grown and its uses, the process of harvesting and drying herbs, distilling for their essential oils and how the herbs and flowers are incorporated into products. Guests will have the opportunity to smell each plant and sample the products that are made with it. We will also open one of the hives and pass out samples of the fresh honey inside and discuss organic beekeeping and what it means to be a Bee Friendly Farm certified by the Pollinator Partnership. All guest will receive a slice of soap and a coupon to use in the farm shop.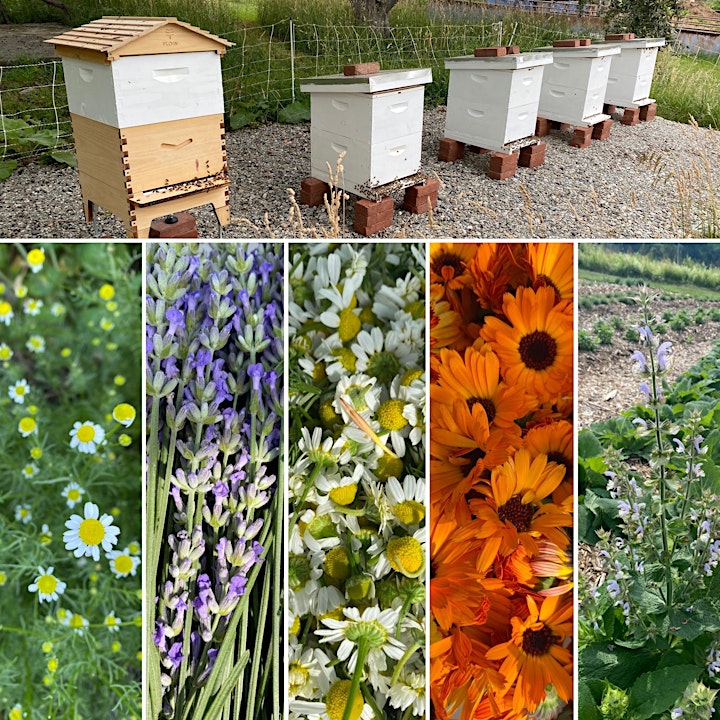 Organizer of Open Farm Week Herb and Honey Tour Sunday
Farm Craft VT's MISSION is to combine regenerative farming + Traditional Crafts + net-zero facilities + Local Resources + multi-generation education = a Sustainable Micro-Economy that can weather the impacts of climate change, pandemics and global instability. Together Tim & Becca combine science, art and the landscape to create practical and beautiful gardens and botanical products for hard-working people like yourself.