Description
Join The Texas Tribune in downtown Austin for a day of unique perspectives, thoughtful conversation and networking — all at the doorstep of the Texas Capitol. Open Congress will feature numerous tents chock-full of free and open-to-the-community original programming from The Texas Tribune and Festival media partners.
The schedule for Open Congress is now live.
The 2019 Festival features some of the biggest and most relevant names on stage, including Julián Castro, 2020 Democratic candidate for president; Susan Rice, former national security adviser and former U.S. ambassador to the United Nations; George F. Will, columnist for The Washington Post; U.S. Sen. Amy Klobuchar, D-Minnesota, 2020 Democratic candidate for president; U.S. Rep. Will Hurd, R-Helotes; Alex Wagner, co-host of Showtime's "The Circus"; David Axelrod, director of the University of Chicago Institute of Politics and co-host of the "Hacks on Tap" podcast; William McRaven, former chancellor of the University of Texas System and former commander of the U.S. Special Operations Command; Mike Morath, Texas education commissioner; Betsy Price, mayor of Fort Worth; Eva Guzman, Texas Supreme Court justice; State Rep. Dan Huberty, R-Houston, chair of the House Public Education Committee; Cecile Richards, co-founder of Supermajority; and Nate Silver, founder and editor-in-chief of FiveThirtyEight among many more.
Details
Open Congress is a free, open-to-the-public event. If you are interested in the full Festival experience, check out the program and pass options at festival.texastribune.org.

---
The Texas Tribune is a nonpartisan, nonprofit media organization that informs Texans — and engages with them — about public policy, politics, government and statewide issues. Learn more and become a member at texastribune.org.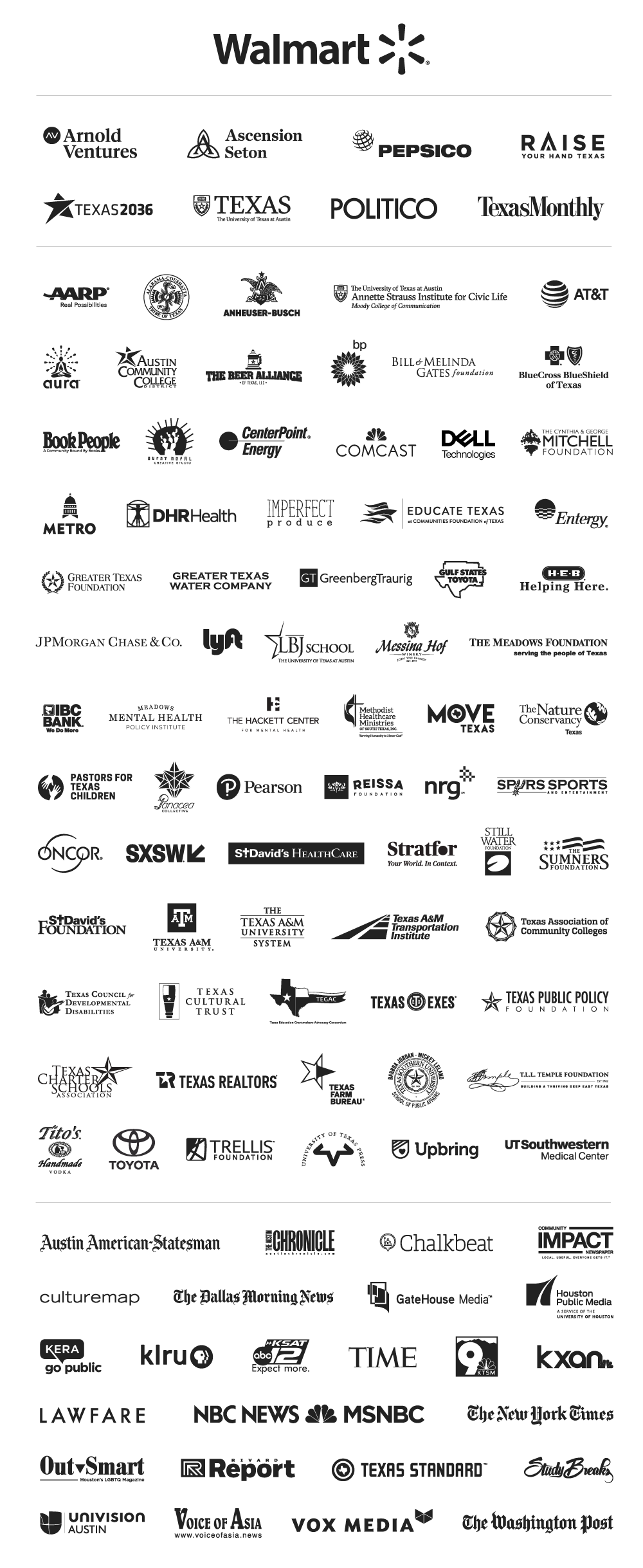 Texas Tribune events are supported through contributions from our founding investors and members. Though donors and corporate sponsors underwrite The Texas Tribune events, they play no role in determining the content, panelists or line of questioning.