Open Call - Atlanta ( Models . Performers . Actors ) All Ages - Winter Sess...
Description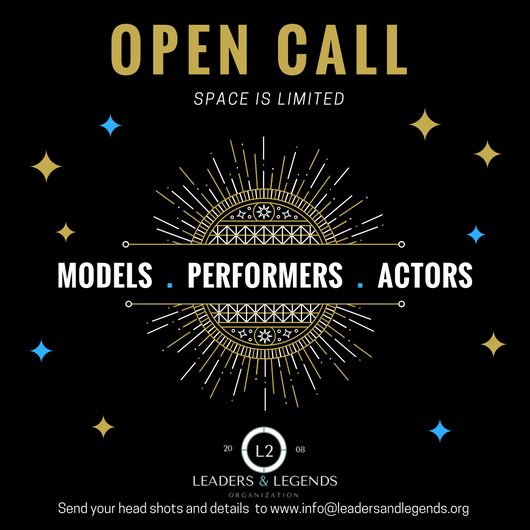 Open Talent Call
Models, Vocalists, Musicians, Designers, Dancers, Voice-Over

Currently Casting For: Magazine/Print, Brand Ambassadors, Film/Theater, Fashion Show
Space is Limited.
RSVP and email your head shots, your details and the best contact # to info@leadersandlegends.org to register.
NAME

CITY & STATE YOU LIVE IN

DIVISION: Actor, Model, Vocalist, Musician, Designer, Dancer, Voice-Over

PHONE NUMBER

AGE (if under 18)

HEIGHT

HEADSHOT

FULL BODY SHOT

Acting Resume (REQUIRED FOR ACTORS), List of Talent Experience, and/or Voice-Over Demo

Your Current Representation, if any.