The best way to end your day in Miami is with a sunset cruise on the Paradise Miami yacht!
About this event
🥂With live music and an open bar, it's the perfect way to party away your troubles!
🎧The party starts with a DJ playing top 40, rap music and house sounds before your very eyes.
🍻You will be fed unlimited drinks all night long on this boat that floats in the water just off into Miami's skyline.
🤤and let's not forget about those amazing sunsets!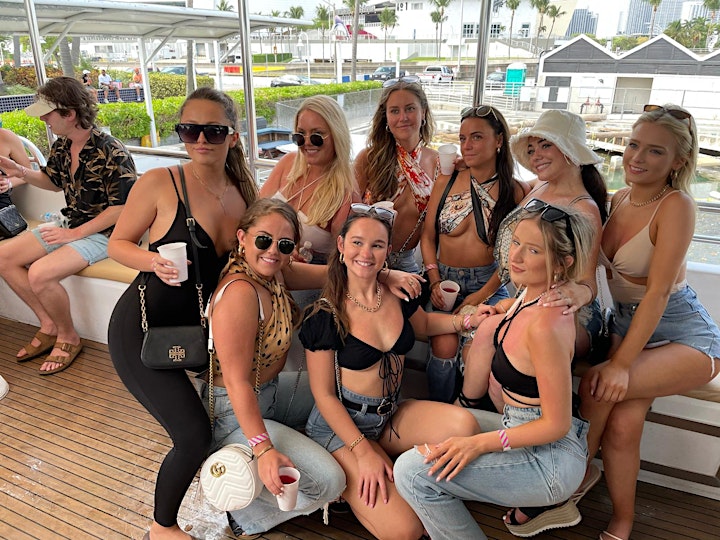 WARNING! Text to check for Availability BEFORE you book.
❗️NOTE: Please come hydrated & wear comfortable footwear. Once the boat takes off, you will be fed UNLIMITED drinks all night, and dance until you can't.
$50 Deposit
($130 for women, $150 for men) Full Payment Required *in cash* at Check-in
🛥Miami's Most highly Rated 'Booze Cruise' hit's the ocean in this *ALL INCLUSIVE* Yacht Party!
🥂Dance the night away with up to 80 party people onboard & Get ready for 3 hours of non-stop action with stunning views of Miami's downtown skyline, Star Island, and incredible sunsets.
The packages include the following:
🍻UNLIMITED DRINKS ( alcohol mixed drinks and cocktails)
🎧Live onboard DJ playing the hottest hip hop, R&B, Top 40s, EDM and Latin music hits!
🤤Finger foods and Appetizers
🥳Drinking games, beer funnels, Twerking Competitions, and much more!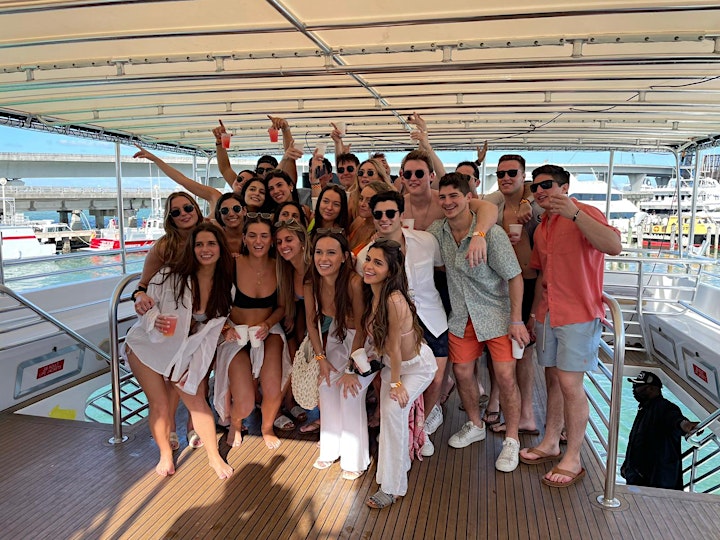 ☀️6pm check in time for the ocean night club boat party, duration of the boat is from 7pm - 10:00pm.
✅Check in details will be provide after your booking.
Our Miami Boat Parties are available every weekend, but reservations go quickly, so we always recommend to book as soon as possible in order to be able to enjoy a perfect day out in the sun with our Miami Boat party Package.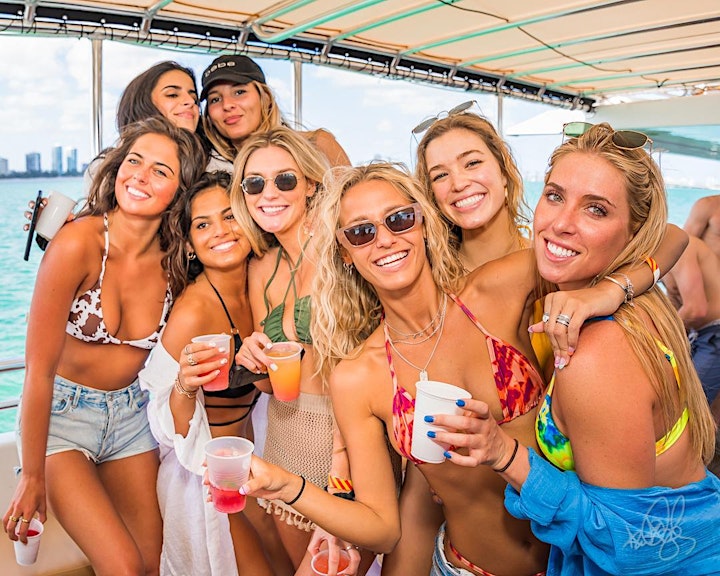 To find out more information or requests for group deals please email me at rareyouthevents@gmail.com or can text us at 7865069362
Right after booking send me a text message so I can have a direct line of communication just in case there is any changes to the schedule.
GROUP OF 10+ (Inquire for discounted price)
Please bring a physical Valid ID (drivers license or passport). Photocopies or pictures are not accepted. Must be 21+.
Directions: LOOK FOR PEIR 5, Behind Victoria Secret.
❗️Don't be late! The boat is on a schedule & will take off. ❗️
NO REFUNDS POLICY (If you're late, Don't find the Pier, etc. Don't worry; we'll give you a credit to join another day)
2 Party options: 7pm-10pm or 10pm-1am