Description
Ticket prices go up tonight! (prices increase as each allocation sells out)
Alist & GoodPeople present: 14th Annual 'Passport to the World' NYE 2020
Party all around the world this NYE @ the Top Rated, Largest Black Tie (Requested) New Years Eve Party in San Francisco!
Premium OPEN BAR | 7 different areas | 5 themed rooms of props, music & entertainment | 10 djs | Live bands | Performers | Fashion Show | Taiko Drummers | Stilt Walkers | Photo Booths & more!
Purchased a ticket but unable to make it? No refunds, but you may transfer your ticket. More FAQ's here: https://www.alistsf.com/faq
---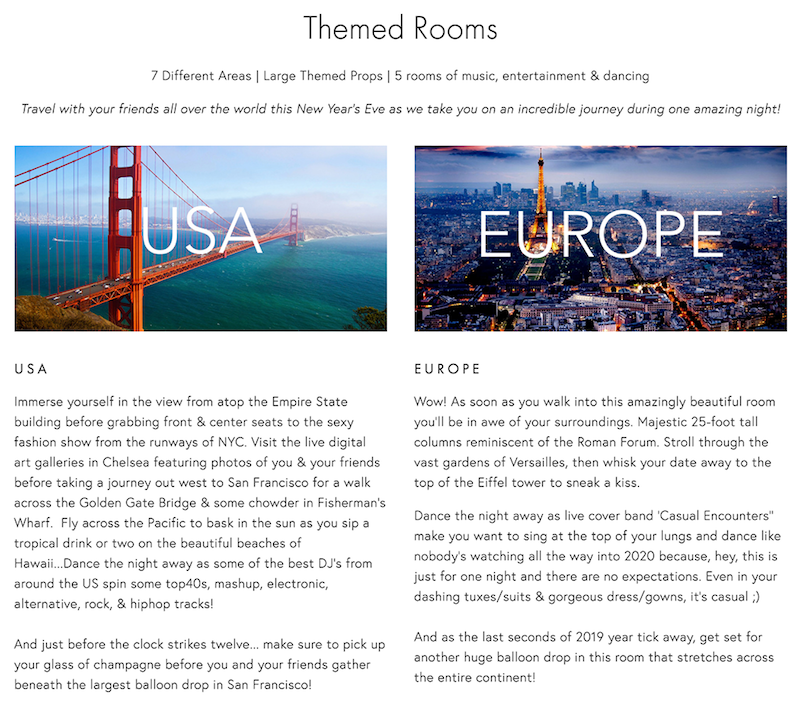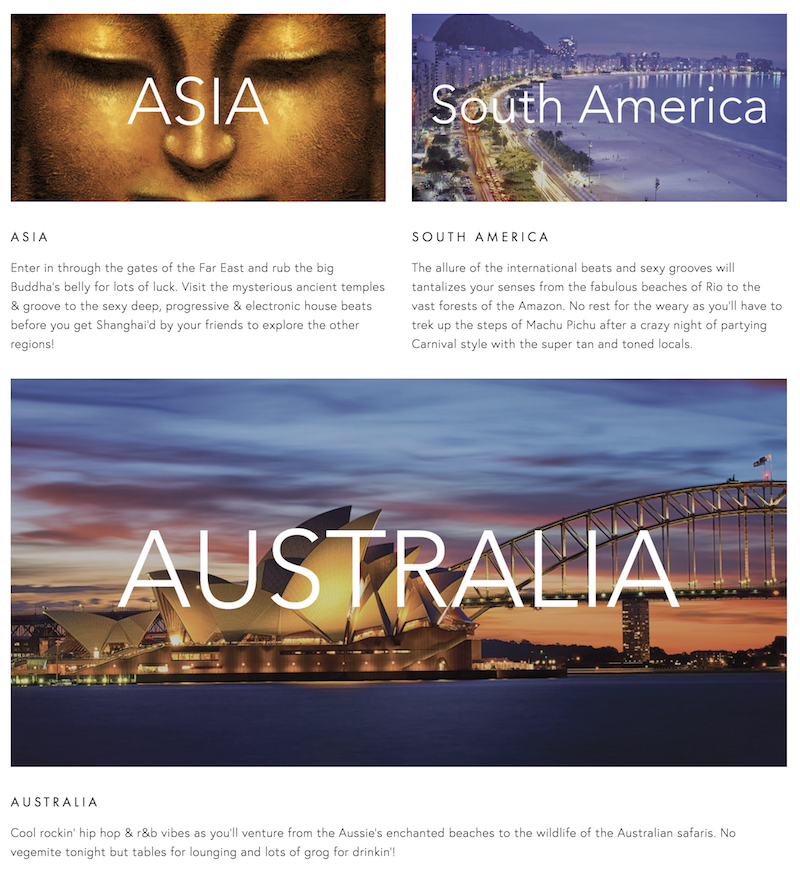 ---
2020 EVENT MAP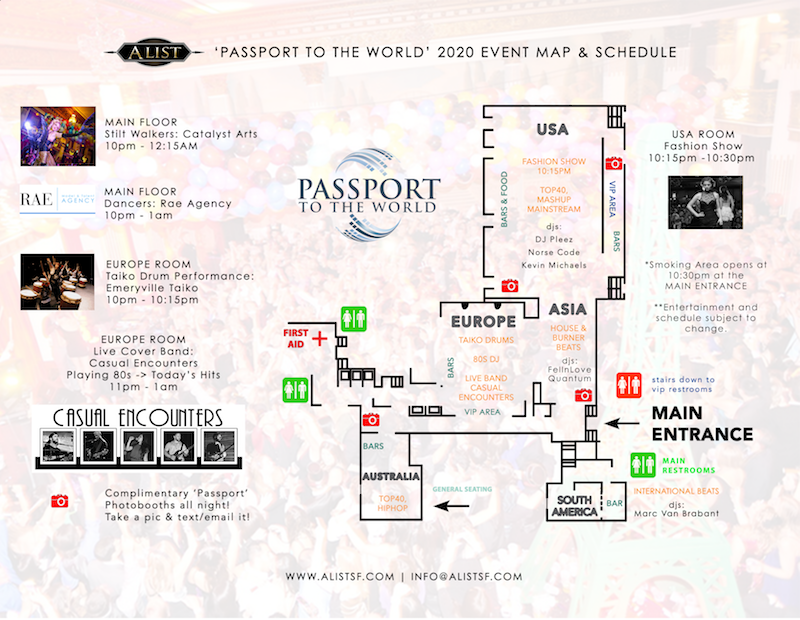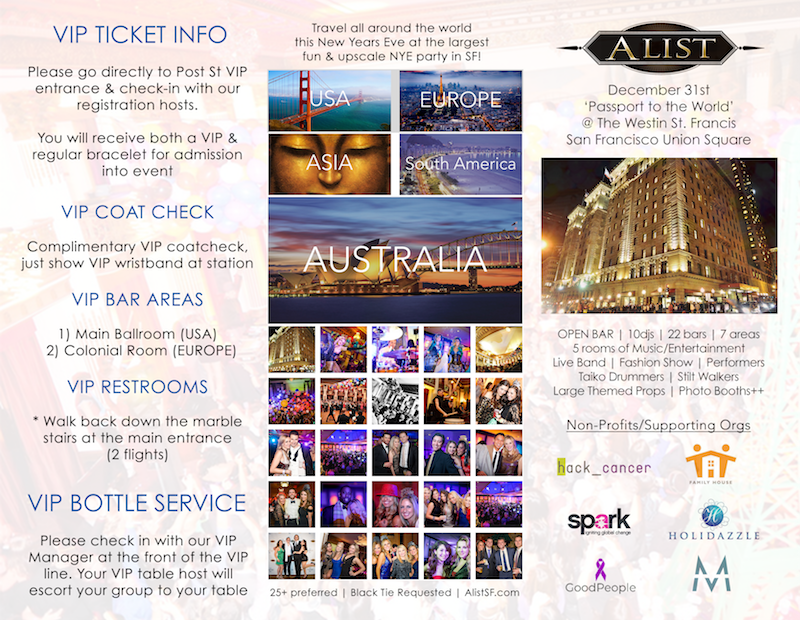 ---
Westin St. Francis Hotel | 335 Powell St, San Francisco Union Square



FUN? You got it...

the guys at Rolling Stone magazine called it
"Mind Blowing, the most amazing party ever"


Dressy, Glitzy and Glamorous? No Doubt...

Huffington Post calls 'Passport to the World' the 'Glitziest' New Years Eve Party in SF, with it's 'Glamorous attendees traveling around the world'

Formal Attire, Black Tie Requested | 23 & over preferred

Portion of proceeds benefiting Local Non Profits/Orgs: Family House, Spark, Girls in Tech, HackCancer & more!

---
view photos from prior events



This is it! Get set for an amazing end to 2019 as we bring you our most anticipated event of the year, the sophisticated, fun & upscale AList 'Passport to the World' New Years Eve Spectacular at the luxurious Westin St. Francis Hotel in San Francisco Union Square.

This glitzy, landmark event truly embodies what this great city of San Francisco has to offer! Come experience for yourself the exciting & diverse mix of music, fashion, art, culture, sophistication & charitable causes as we take you into 2020 in style at the largest and most amazing event in town.

Venture all throughout the 20,000+ sq. feet going from room to room, experiencing different themed props, music and entertainment from around the world in each! 3000+ balloons in the midnight balloon drops, and one of the largest dance floors in SF in the main USA themed room!

---

'Passport to the World' event video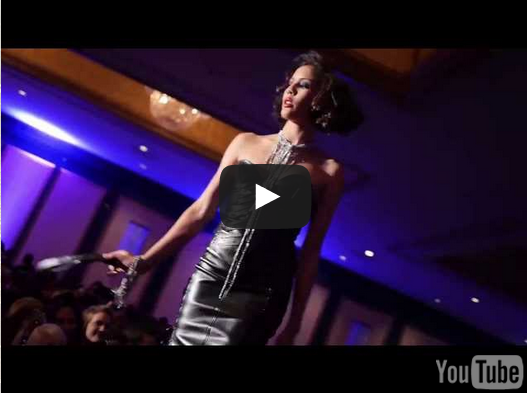 ---

10 different DJs playing top 40, house, hip hop, mashup, international beats, 80s/90s and more!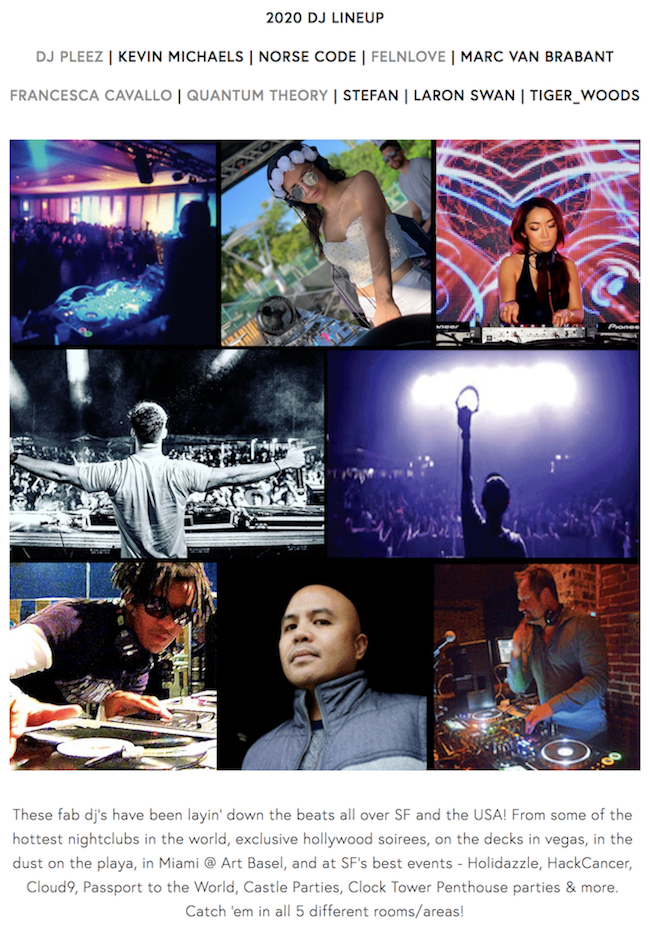 ---
NYE 2020 Entertainment Lineup (*subject to change)
Fashion Show by Virginie Suos (Paris)
4 designers & 12+ models from around the world showing the latest designs on the elevated catwalk, including the recent Miss Eastern Europe America & Miss Russia San Francisco!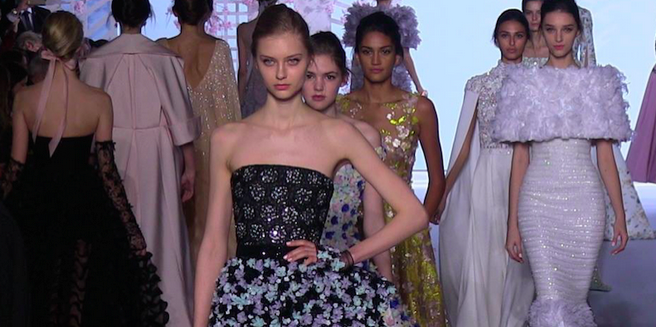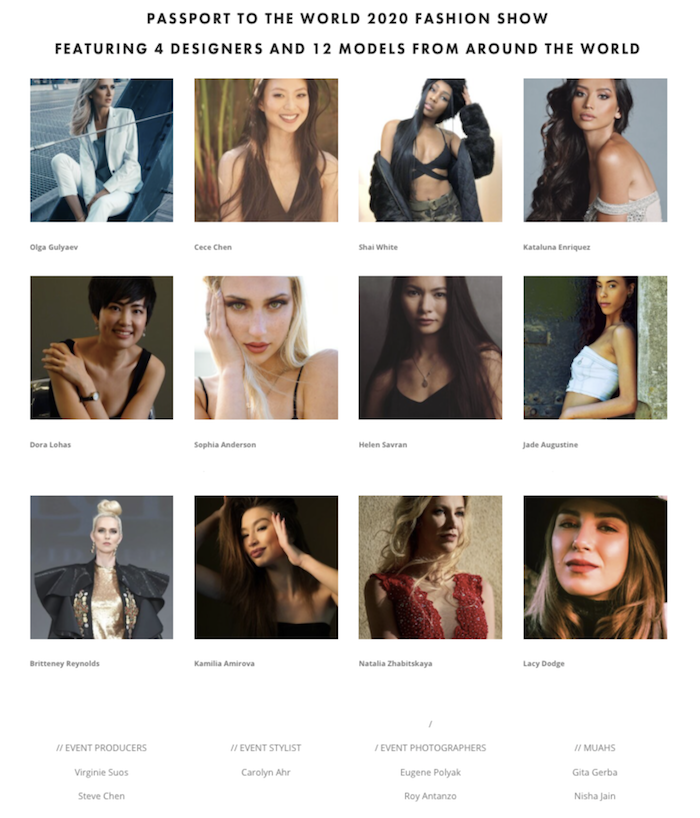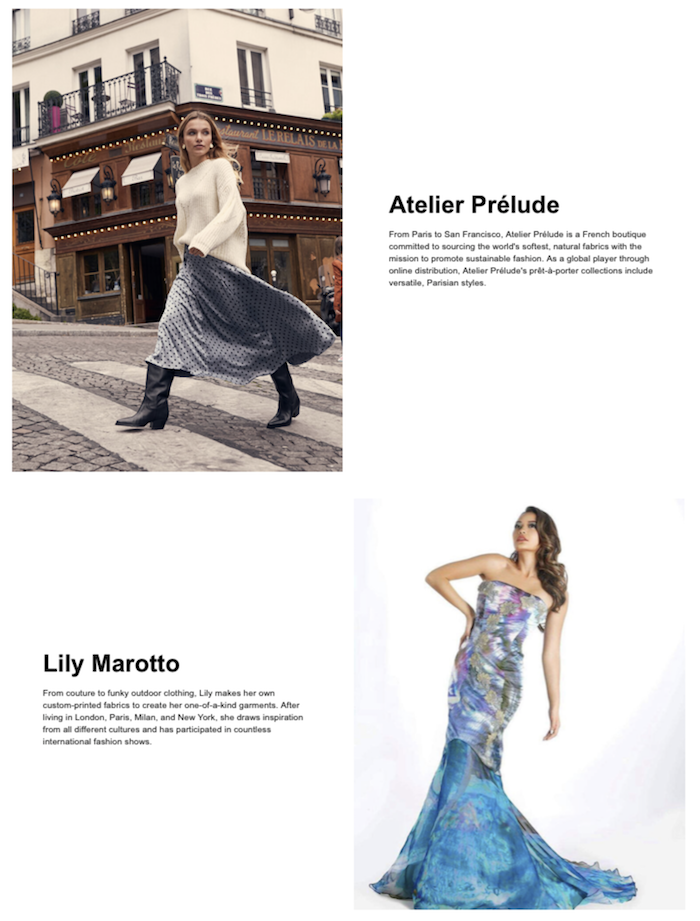 ---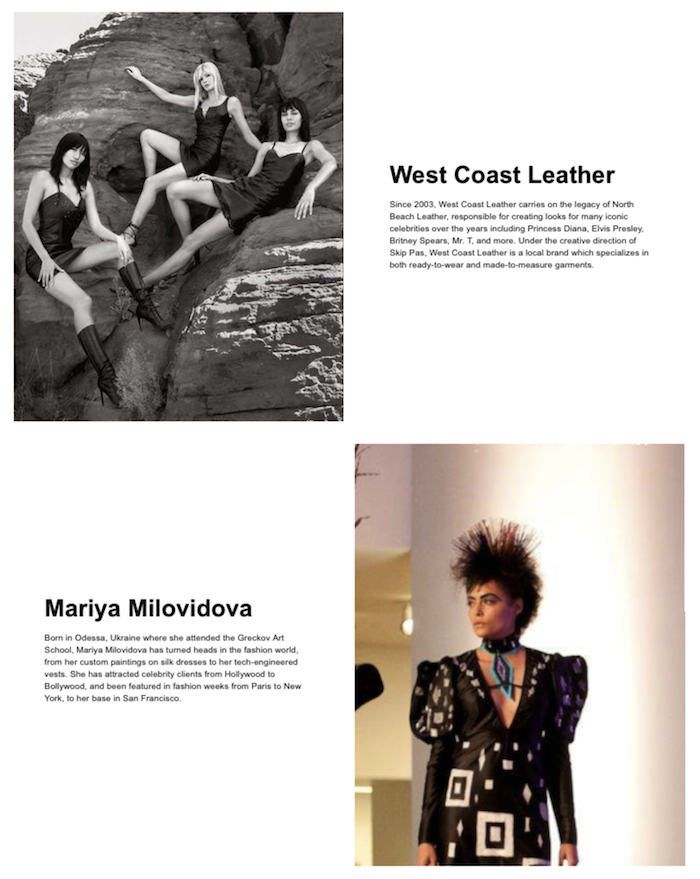 Live Cover Band - Casual Encounters
~~~~~~~~~~~~~~~~~~~~~~~~~~~~~~



ALIST is proud to host San Francisco's hottest (you'd totally swipe right on them) and most prolific (they'd totally swipe right on you) live bands this year!

Casual Encounters is rocking your favorite songs from the 80s, 90s, and now… So sing at the top of your lungs and dance like nobody's watching all the way into 2020 because, hey, this is just for one night and there are no expectations. Even in your dashing tuxes/suits & gorgeous dress/gowns, it's casual.

---
Live Musician - Chloe Jean
~~~~~~~~~~~~~~~~~~~~~~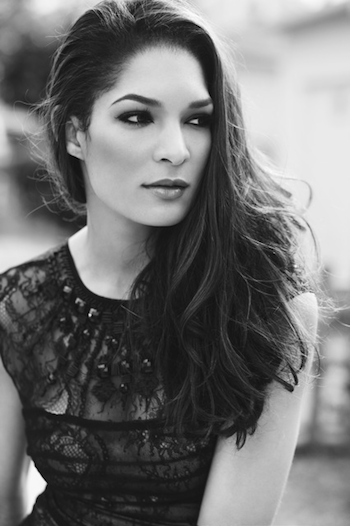 Chloe is an award-winning singer, songwriter, composer, and vocalist who draws upon her pain and pleasure to create stories through music. A California native with Tennessee Roots, Chloe Jean is a former FORD Model and Pac-10 Track and Field Champion. A combination of sweet and spicy, in her lyrics, style, vocals, and message, you're never sure which side you're going to get…..but it's always fresh and delicious.
---
Catalyst Arts Stiltwalkers/Entertainers
~~~~~~~~~~~~~~~~~~~~~~~~~~~~~~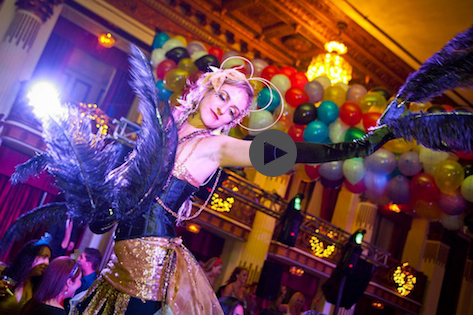 You will be greeted by larger than life elegant & interactive characters from Catalyst Arts Entertainment. Pose next to these lovely stilted ladies in their fabulous frames for some amazing photo opps as they playfully flirt from way up high!

---

Taiko Drummers
~~~~~~~~~~~~~
Bangin' away on the taiko drums with this amazing live performance. Definitely gets your hearth thumping with these powerful beats!
Digital Caricaturist
~~~~~~~~~~~~~
Step on up & smile! Complimentary Digital Caricatures (limited availability)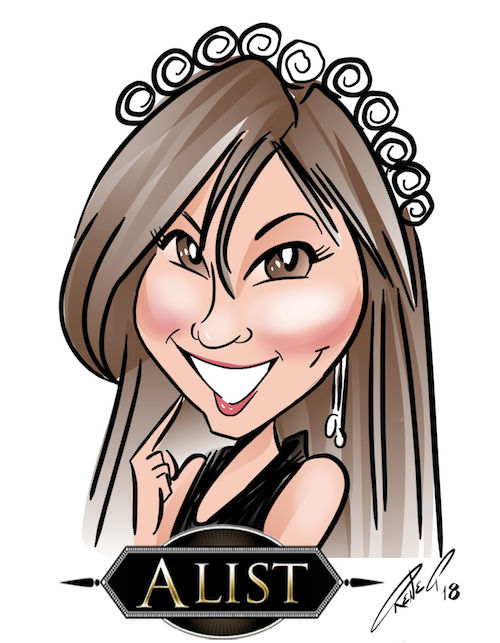 the countdown has begun... where are you going to be this New Year's Eve? #Holiday #Party #NewYearsEve
#New Year's Eve #New Year's Eve Party #NYE #NYE Party #Party #2020 #SF #San Francisco #Event #Festival #Music #New Year's Eve #New Year's Eve Party #NYE #NYE Party #Party #2020 #SF #San Francisco #Event #Festival #Music #New Year's Eve #New Year's Eve Party #NYE #NYE Party #Party #2020 #SF #San Francisco #Event #Festival #Music #New Year's Eve #New Year's Eve Party #NYE #NYE Party #Party #2020 #SF #San Francisco #Event #Festival #Music #New Year's Eve #New Year's Eve Party #NYE #NYE Party #Party #2020 #SF #San Francisco #Event #Festival #Music #New Year's Eve #New Year's Eve Party #NYE #NYE Party #Party #2020 #SF #San Francisco #Event #Festival #Music #New Year's Eve #New Year's Eve Party #NYE #NYE Party #Party #2020 #SF #San Francisco #Event #Festival #Music #New Year's Eve #New Year's Eve Party #NYE #NYE Party #Party #2020 #SF #San Francisco #Event #Festival #Music #New Year's Eve #New Year's Eve Party #NYE #NYE Party #Party #2020 #SF #San Francisco #Event #Festival #Music #New Year's Eve #New Year's Eve Party #NYE #NYE Party #Party #2020 #SF #San Francisco #Event #Festival #Music #New Year's Eve #New Year's Eve Party #NYE #NYE Party #Party #2020 #SF #San Francisco #Event #Festival #Music #New Year's Eve #New Year's Eve Party #NYE #NYE Party #Party #2020 #SF #San Francisco #Event #Festival #Music #New Year's Eve #New Year's Eve Party #NYE #NYE Party #Party #2020 #SF #San Francisco #Event #Festival #Music #New Year's Eve #New Year's Eve Party #NYE #NYE Party #Party #2020 #SF #San Francisco #Event #Festival #Music #New Year's Eve #New Year's Eve Party #NYE #NYE Party #Party #2020 #SF #San Francisco #Event #Festival #Music #New Year's Eve #New Year's Eve Party #NYE #NYE Party #Party #2020 #SF #San Francisco #Event #Festival #Music