Event Information
Location
Atlanta
55 Glenlake Parkway
Atlanta, GA 30328
Refund Policy
Refunds up to 1 day before event
Description
OPEN Atlanta's 7th Annual Event is on Saturday, October 28th!
Our Annual Event will be at the UPS Headquarters located at 55 Glenlake Parkway, Atlanta, GA 30328.
We will start at 10am on 10/28 and will focus on the stories of successful entrepreneurs and business men and women and how their failures have ultimately led to their success. We will wrap up with lunch and networking with some of Atlanta's finest entrepreneurs and corporate professionals.
Please purchase tickets in advance as seats are limited.
Speakers include: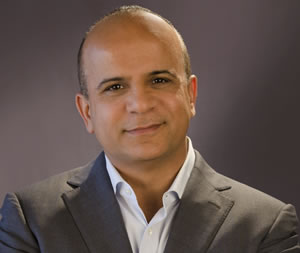 An outstanding example and supporter of American entrepreneurialism, Tariq Farid is Founder and Chief Executive Officer of Edible Arrangements International, the pioneer and worldwide leader in high quality, artistically designed fresh fruit arrangements. In addition, he has founded or acquired successful companies in the fields of technology, distribution and supply chain management and has established a charitable Foundation designed to support causes both at home and around the world.
Tariq was born in Pakistan in 1969 and immigrated to the United States when he was 11. He grew up in West Haven, CT, and became a U.S. citizen in 1986. As a teenager, Tariq worked in a local McDonald's for several years, and it was there he learned the power of business systemization. His own entrepreneurial experience began in the late 1980s when, at age 17, he used a $5,000 loan from his parents and family friends to purchase a local flower shop. Within two years, Tariq was operating four highly successful stores. He launched the first Edible Arrangements® store in 1999 in East Haven, CT. He was inspired by the convergence of three trends: Americans' growing consumption of fresh fruit, the robust growth in the specialty foods market, and the increasing amount of money Americans were spending on gifts.
The first Edible Arrangements® franchised location opened in 2001 in Waltham, MA. The company has since grown to more than 1,200 stores worldwide, and Tariq's personal support for franchisees has been a hallmark of the Edible Arrangements® success story. He regularly spends time in the stores to stay connected with owners and guests, and to understand the unique challenges each store faces in an ever changing marketplace. The same year Edible Arrangements® opened its first franchise, Tariq founded Netsolace, Inc., a computer software distributor for the franchise industry. A self-taught computer whiz, he designed all the computer systems Edible Arrangements® franchisees use in their day-to-day operations, including order processing, training manuals, production and profitability tracking,
and supply chain management.
In 2014, Tariq acquired software provider Emaximation and rebranded the company as Naranga, which provides a wide range of technology solutions designed to help franchise companies market themselves and manage their operations. Tariq founded and leads several other companies, including BroadPeak, an IT service provider to
the franchise and retail industry; SKF Properties, a property investment and management company; and Tarifiq, a portfolio management company which manages and invests in technology and franchise opportunities.
In 2013, Tariq established the Tariq Farid Foundation as a way to support causes both at home and around the world. The Foundation's contributions total almost $1 million annually, and have benefited dozens of programs, including hospitals, schools, homeless shelters, food pantries, and organizations addressing childhood cancer, assisting refugees, and promoting leadership opportunities for youth. Tariq also started the Edible Cares® Fund, which provides financial assistance to Edible Arrangements® store employees in times of extreme need.
Tariq was named Entrepreneur of the Year by the International Franchise Association (IFA) in 2009, and in 2016, he was elected to the IFA Board of Directors. Tariq has been designated a Certified Franchise Executive by the Board of Governors of the Institute of Franchise Executives. He was inducted into the Connecticut Immigrant Heritage Hall of Fame in 2015 and the Junior Achievement of Southwest New England's Business Hall of Fame in April 2016. In June 2016 he was honored with an Outstanding 50 Asian Americans in Business Award.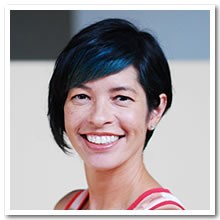 Roxana Shershin has been working in the email marketing space for over 15 years — and has over *cough* years in direct marketing. She has a knack for helping national clients engage in a REAL and mutually beneficial conversation with their customers. She also has an uncanny ability for turning piles of data into actionable programs. Co-founding Digital Additive was a logical extension of her geeky passion for data and love of strategy. Her company, Digital Additive, is focused on leveraging email to drive a conversation between brands and their customers – creating an authentic, personal connection. Roxana is always interested learning and discovering new emerging technologies that can contribute to her clients' success. These clients include Carter's baby clothes, The Home Depot, WeWork and Oldcastle.
Prior to founding Digital Additive, Roxana was with BKV here in Atlanta and with CARE International. In her "downtime", Roxana loves travel, crossfit, yoga and finding ways to keep her children from growing up too quickly.
Born in 1959 in Karachi, Pakistan, Masarrat Misbah today has a multitude of local and international awards to her credit, a growing empire of salons and a charitable foundation that has succeeded in transforming lives, Masarrat has proved an exemplary path that inspires. All in one, Masarrat Misbah is a stylist extraordinaire, salon magnate, entrepreneur, humanitarian, well respected family women, a proud mother and an affectionate grandmother.
The long path to success started in 1980, when she laid the foundation of the very first 'Depilex' in a small salon in Karachi, a name that later gained unprecedented popularity and fame. A strong believer of achieving excellencein whatever she does, Masarrat went for training to some of the renowned beauty and fashion centers in United Kingdom and Germany.She evolved her own style that flourishedthe business and today Depilex has 62 outlets/franchises across Pakistan. A business that started with a handful of employees has over time created hundreds of new jobs.
Depilex also operates the 'Depilex College of Cosmetology and Beauty Institute' which provides training for the upcoming beauticians. The Institute is affiliated with City and Guilds and is authorized to award international certification. Hundreds of qualified beauticians are serving the beauty industry. Some of them are successfully running their own beauty parlors.
In 2014, Masarrat Misbah noticed a void in the beauty market and decided that it was time for a trusted brand. MM Makeup was launched as Pakistan's first ever Halal Certified cosmetic which became a fast favorite for its ethical brand values, promoting plant based raw materials and strong stance against animal testing.
Although Masarrat spent all her life helping women to look beautiful but something deep inside always reminded her that this was not the ultimate goal she wanted to achieve. She was always thoughtful of the miserable plight of the women who had lost their faces and limbs due to deliberate burning. With a strong desire to make a meaningful contribution and a will to bring about a positive change in the lives of those who had suffered due to atrocities of deliberate burning, she decide to establish Depilex Smileagain Foundation (DSF).
The foundation helps acid and kerosene oil burnt victims through medical treatment, psychosocial support and training for their rehabilitation. DSF also provides an opportunity to create social awareness and sensitivity, for complete eradication of this heinous crime.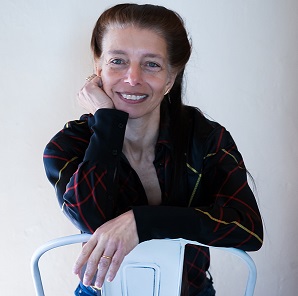 Peggy Berg built her career in the hotel industry. Starting as a waitress in a hotel in Buffalo, New York, she went on to earn her BS in Business from Michigan State University's School of Hospitality. Her first career job was with Pannell Kerr Forster where she because the first women employee elected to the partnership. She left the firm to found her own consulting company, The Highland Group, Hotel Investment Advisors, Inc. which works for clients across the United States.
In addition to growing the consulting business, Berg became a franchisee of Choice Hotels International and then Hilton Worldwide. Her hotel enterprises required buying, renovating, repositioning, operating and ultimately selling these assets.
She was a founder and is chairman emeritus of the International Society of Hospitality Consultants. For the American Hotel and Lodging Association she chaired the Georgia Hospitality and Travel Association, founded the Extended-Stay Council, and co-chaired the Council of Inns and Suites.
Currently she is president of The Castell Project, www.CastellProject.org, a non-profit dedicated to advancing women in hospitality industry leadership. The Castell Project produces a leadership development program for executive women and publishes benchmark statistics on women in the industry.
She is a CPA and earned her Masters of Science in Public Policy degree from Georgia Tech.
Peggy and her husband, Randy Starnes, have 2 sons aged 24 and 28. They are SCUBA diving in Australia.
Date and Time
Location
Atlanta
55 Glenlake Parkway
Atlanta, GA 30328
Refund Policy
Refunds up to 1 day before event