Open Archive & Wikipedia Edit-a-Thon: Firelei Baez's Joy Out of Fire
Description
Join us and The Studio Museum in Harlem for a archivist-led presentation of the collections inspired by archival materials highlighted in Firelei Báez: Joy Out of Fire. Librarians and archivists will display selections from the Schomburg's unparalleled collection of archival materials highlighting the lives and careers of Maya Angelou, Gwendolyn Bennett, Katherine Dunham, and other influential women featured in the exhibition.
After the Open Archive presentation we invite you to create, update, and improve a set of Wikipedia articles with the Black Lunch Table inspired by the Schomburg's holdings—especially those on women of Afro-Caribbean descent. A photographer will also be on-site taking free portraits of artists for Wikipedia and open source use. The edit-a-thon will start at 2:30 pm at the Schomburg Center.

The Black Lunch Table (BLT) is an ongoing collaboration between artist and UNC Assistant Professor of Art Jina Valentine and New York-based public artist Heather Hart. The project was first staged in 2005 at the preeminent artist residency Skowhegan School of Painting and Sculpture. BLT has since taken the form of oral archiving sessions, salons, peer teaching workshops, meet ups, and Wikipedia edit-a-thons.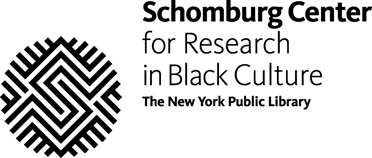 FIRST COME, FIRST SEATED
Events are free and open to all, but due to space constraints registration is requested. We generally overbook to ensure a full house. Registered guests are given priority check-in. After the event starts all registered seats are released regardless of registration, so we recommend that you arrive early.
AUDIO/VIDEO RECORDING
Programs are photographed and recorded by the Schomburg Center. Attending this event indicates your consent to being filmed/photographed and your consent to the use of your recorded image for any all purposes of the New York Public Library.
PRESS
Please send all press inquiries (photo, video, interviews, audio-recording, etc) at least 24-hours before the day of the program to Ayofemi Kirby at ayofemikirby@nypl.org.

Please note that professional photography and video recordings are prohibited without expressed consent.