Description
Charles White, the gifted painter, printmaker, and draftsman, was part of vibrant communities of artists in New York, Chicago and California that included Paul Roberson, Elizabeth Catlett, Harry Belafonte, and others connected to the Committee for the Negro in the Arts. Schomburg Center librarians and archivists will display and discuss selected items from our collection of materials highlighting the people, places, and organizations artist Charles White encountered during his years in New York between the 1940s and early 1950s.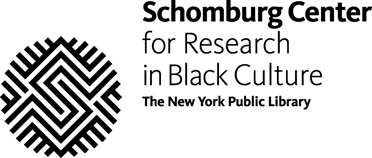 FIRST COME, FIRST SEATED
Events are free and open to all, but due to space constraints registration is requested. We generally overbook to ensure a full house. Registered guests are given priority check-in 15 to 30 minutes before start time. After the event starts all registered seats are released regardless of registration, so we recommend that you arrive early.

GUESTS
Please note that holding seats in the Langston Hughes Auditorium is strictly prohibited and there is no food or drinks allowed anywhere in the Schomburg Center.
AUDIO/VIDEO RECORDING
Programs are photographed and recorded by the Schomburg Center. Attending this event indicates your consent to being filmed/photographed and your consent to the use of your recorded image for any all purposes of the New York Public Library.
PRESS
Please send all press inquiries (photo, video, interviews, audio-recording, etc) at least 24-hours before the day of the program to Ayofemi Kirby at ayofemikirby@nypl.org.

Please note that professional photography and video recordings are prohibited without expressed consent.