Open Air: An Artist Conversation with E. Mackey
Learn about our featured artist's journey as a photographing activist.
About this event
Open Air is a monthly series of virtual studio visits and intimate conversations with Black contemporary artists across the United States. Join us as we celebrate one of our latest exhibitions, Choose Your Weapon: Views from the Front Lines of the War for Black Lives with featured photographer E. Mackey. Choose Your Weapon is the visual representation of Mackey's journey across 11 cities to document the movement for Black lives during the summer of 2020. We sit down with E. Mackey to glean his passions and inspirations as a photographer, and dive into understanding his creative process. In what is sure to be a compelling virtual conversation, E. Mackey will share the behind-the-scenes process of creating Choose Your Weapon for a more immersive experience of the exhibition.
On Tuesday, August 17th at 7 PM ET, visit the Harvey B. Gantt Center's official YouTube page (linked below) to join the conversation.
https://www.youtube.com/channel/UCeKhyseH8OuFhAlysFBv-rw
About Open Air:
Join us as we get a behind the scenes look at exciting new art as it's being created, while connecting particular works to some of the most pressing issues of our times. Historically, African-American artists have been compelled to make their own way within the art world, challenging traditional ideas of cultural representation and creating their own systems of merit, criticality and reward outside of the mainstream.
About the Artist:
E. Mackey is a director, cinematographer, and editor from Miami. Beginning his career in 2002, he first found acclaim as a rapper, fashion designer, and entrepreneur. His experience in the music and fashion industries afforded him the opportunity to work with various celebrities, while his business ventures have led to worldwide travel.
In 2012, he founded what would become Dope Heart Media Inc., a multimedia company that provided graphic design, photography, and video production to local businesses and individuals. By 2018, he had completed over 500 projects, traveled to 14 countries, and expanded his client list to some of the world's most recognizable brands including Twitter, Google, Mercedes Benz, Toyota, Remy Martin, Hennessy and many more.
Mackey then decided to pursue a career in film and earned a Master's of Fine Arts in Film Production from Full Sail University, where he graduated with a 4.0 GPA.
Not long after graduation, he would go on to create Blvck Spades, a lifestyle brand that is most known for its luxury spades decks and premium products.
Always the creator, Mackey is currently producing a video series on IGTV that focuses on Business, Marketing, and Creativity.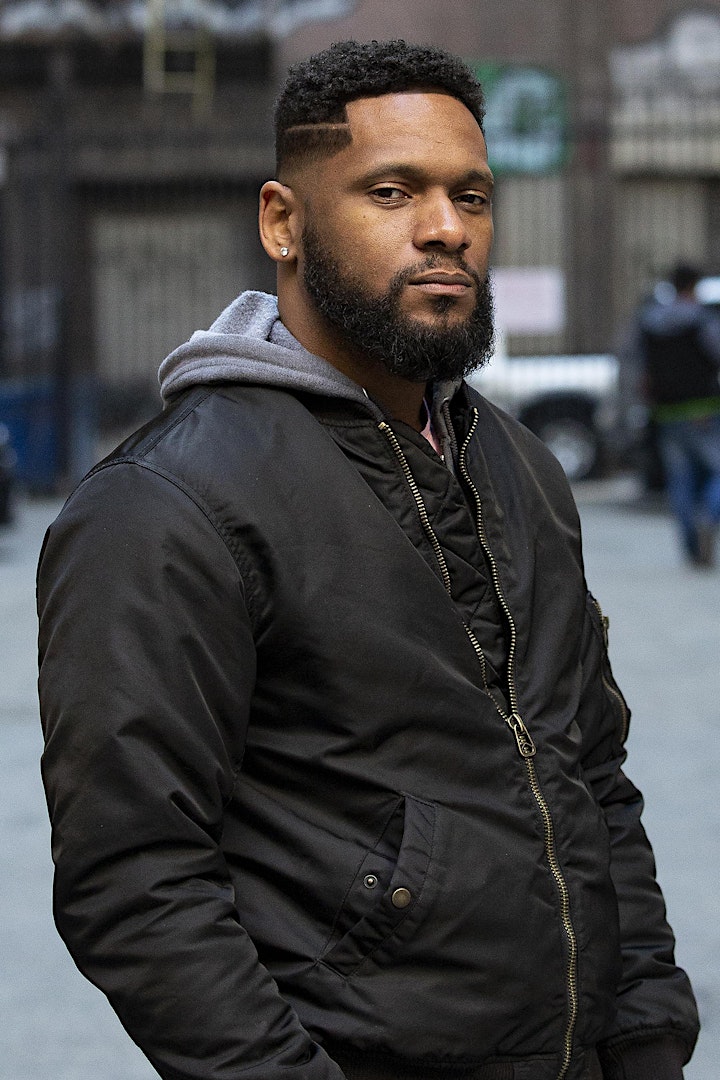 Organizer of Open Air: An Artist Conversation with E. Mackey
The Harvey B. Gantt Center for African-American Arts + Culture is a multi-disciplinary arts institution in the heart of Charlotte, North Carolina. Founded in 1974 and named for Charlotte civic leader and former mayor Harvey Bernard Gantt, the Gantt Center's mission is to present, preserve and celebrate excellence in the art, history and culture of African-Americans and those of African descent. Designed by Philip Freelon, co-designer of the new Smithsonian National Museum for African American Art and Culture, the Gantt Center features fine art exhibits from around the world. Visit ganttcenter.org for more information.
Harvey B. Gantt Center (Gantt Center) reserves the right to cancel an event due to low enrollment, inclement weather or other circumstances which would interrupt or diminish the overall program experience. If the Gantt Center cancels an event, registrants will be offered a full refund.