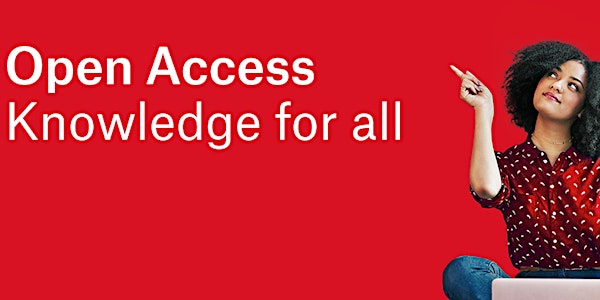 Open Access in Action
swissuniversities, in cooperation with ZHAW, invites you to the conference 'Open Access in Action' to be held online on Monday, 19. Oct 2020
About this event
The conference will explore different thematic areas of Implementation of Open Access thus providing an opportunity for the steadily growing Open Access and Open Science community in Switzerland to discuss them.
Agenda* (see full agenda)
- Keynotes: Implementation of Open Acccess internationally and The future role of libraries in Open Access
- Results and lessons learned from the implementation of the action plan in Switzerland
- Announcement of the Open Access call for projects
- Panel discussion: Challenges to come - Research assesment, alternative forms of publications, rewards, incentives
Participants
The conference will be of interest to institutional leaders, academic staff, researchers, students and policy makers interested in possibilities, conditions and perspectives of scientific publishing. This includes employees of libraries and other scientific infrastructure facilities as well as scientists and members of the scientific administration and other interested individuals.
General information
The conference is organized by swissuniversities and in cooperation with the ZHAW. It will be held in English and the participation is free of charge. The link to the event will be sent to all registered participants by e-mail a few days before the event. If you have any questions about the event, please e-mail us at open-access@swissuniversities.ch.
Webinar Video Disclaimer
Please note that this event will be recorded. The recordings will be used by swissuniversities for publicity in our publications, on our website and in social media or in any third party publication. By joining this webinar session, you automatically consent to such recordings.
swissuniversities
swissuniversities is the rectors' conference of the Swiss higher education institutions. The umbrella organisation is the common voice that promotes cooperation and coordination between the various types of higher education institutions: www.swissuniversities.ch
Twitter
#oainaction #knowledgeforall #swissuniversities #oa #openaccess