Description
Happy Birthday Opel!
We consisder it not a small thing to still be here, going strong with our intentional flavor of Music, Vibe and People in San Francisco and beyond.
To celebrate we wanted to spend it with 2 long time friends and legends, core shapers of our music scene, especially here in the West Coast and US.
What a pleassure to pair these 2 on one bill!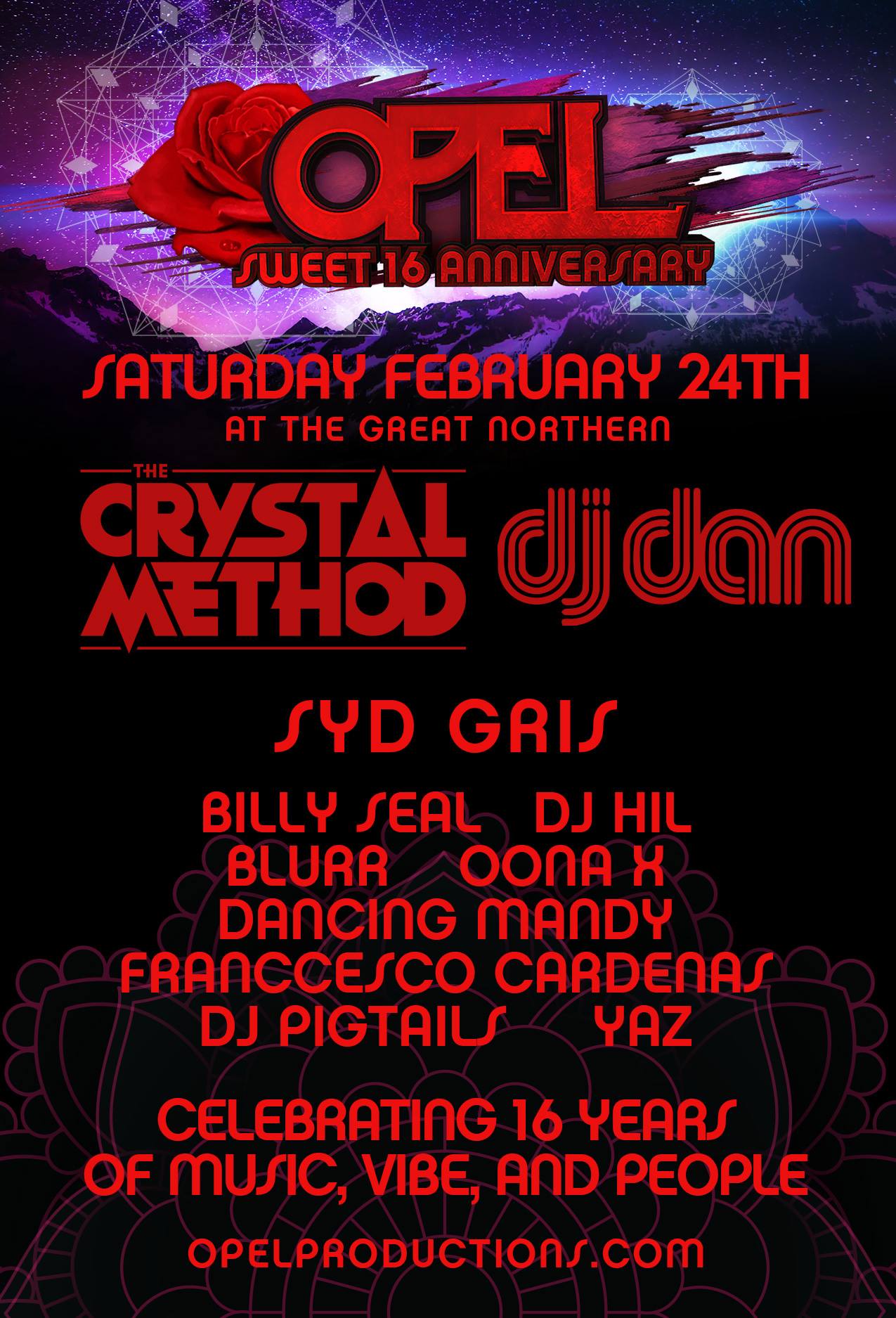 MAIN ROOM

:: THE CRYSTAL METHOD
www.thecrystalmethod.com/
www.facebook.com/thecrystalmethod
http://soundcloud.com/the-crystal-method

:: DJ DAN
djdan.com / In Stereo
DJ Dan & Friends tour
facebook.com/DJDanMusic

:: SYD GRIS
Opel / Opulent Temple
facebook.com/sydgris
soundcloud.com/syd-gris

:: DJ HIL
Yerba Buena Disco

SIDE ROOM / UPSTAIRS

:: BLURR
Transcend Productions

:: DANCING MANDY
Friends and Family / The Bounce Car / Santa Cruz Burners

:: FRANCCESCO CARDENAS
Typ3 Records

:: DJ PIGTAILS
Opel

SILENT DISCO (on patio)

:: BILLY SEAL
Opulent Temple

:: OONA X
Opulent Chill

:: YAZ
DeMentha / Ronin

A big celebration of our awesome community and dedication to quality fun. Come dance!



The Great Northern
119 Utah @ 15th St. SF, 21+