OPASS November Meeting W/Ron Dameron and Sebastian Meine

Tuesday, November 8, 2011 from 6:30 PM to 9:00 PM (EST)
Event Details
Event Date/Time:
Tuesday Nov 8 @ 6:30 PM (1st speaker starts at 7:00)
Location:

Hampton Inn Lake Mary
850 Village Oak Lane
Lake Mary, FL 32746

Map/Directions:
Bing Map to Event Location

---

SQL Speaker:
Ron Dameron
Speaker Bio:

Ronald Dameron is a Lead Database Administrator for the largest life insurer in the United States. He is currently exploring how PowerShell can simplify his life as a DBA. He is a previous speaker at SQL Saturday Tampa, Orlando, South Florida and the Tampa SQL User group. He has published articles at www.simple-talk.com, sqlserverpedia.com and RonaldDameron.blogspot.com on his experience. Follow him on Twitter at @RonDBA.

Title:
SQL Server Security - Good Enough for Government Work
Abstract:

Learn how to use United States Department of Defense(DoD) guidance to prepare SQL Server for government work.  The Defense Information Systems Agency has published extensive guidance on how to prepare IT infrastructure prior to use on a DoD project.  I will review the DoD Information Assurance Certification and Accreditation Process as it pertains to Microsoft SQL Server.  

---

Speaker:
Sebastian Meine
Speaker Bio:

Sebastian is a principal trainer and consultant with sqlity.net llc (http://sqlity.net) and CTO for TSTS Inc, a company that provides an online personalized training and workout solution (http://www.tanyastroh.com). He specializes in T-SQL Test Driven Development (TDD) and performance and shares his passion and knowledge regularly with audiences world-wide through his writings and speaking engagements.

After receiving his PhD in Computer Science, Sebastian moved to the United States to begin his career as a software developer for a global Fortune 50 company. He quickly rose to the role of software architect, functioning as a SQL performance and TDD expert, assuming responsibility for the code quality and performance of dozens of large-scale database installations nationwide.

Title:
Mining XML Query Plans
Abstract:

Execution plans contain a lot of information that can guide you in your performance tuning process. Since SQL 2005 it is possible to retrieve the execution plans stored in the cache using DMVs and DMFs. However, as they are stored in XML format it can be cumbersome and difficult to extract the information you need. In this session, you will learn how the XML query plan is structured and how to use SQL Server's built-in XQuery language to extract information. Examples include indexes that the optimizer indicates would increase performance if implemented and queries that use table scans or nested loop joins.
Have questions about OPASS November Meeting W/Ron Dameron and Sebastian Meine?
Contact OPASS
When & Where

Hampton Inn
850 Village Oak Lane
Lake Mary, FL


Tuesday, November 8, 2011 from 6:30 PM to 9:00 PM (EST)
Add to my calendar
Organizer
OPASS
Orlando Professional Association of SQL Server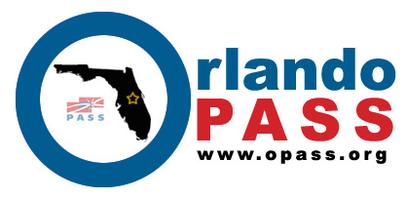 www.opass.org
OPASS November Meeting W/Ron Dameron and Sebastian Meine