OPASS July Meeting W/Max Trinidad

Tuesday, July 12, 2011 from 6:00 PM to 9:00 PM (EDT)
Event Details
Event Date/Time:
Tuesday July 12 @ 6:00 PM
Location:

Rikka Asian Bistro
1541 International Parkway, Ste. 1001
Lake Mary, FL 32746

Map/Directions:
Bing Map to Event Location

---

Speaker:
Max Trinidad
Speaker Bio:

Max is from Puerto Rico, has been working with computers since 1979. Throughout the many years, he has worked with various types of databases such as: Dbase, OS/400-DB2, MySQL and MSSQL. Also, provided support to Windows Servers 2003/2008, Windows 7, SQL Servers Applications, Microsoft Virtualization Technologies, and has built some Visual Studio solutions. He is a Microsoft PowerShell MVP and has been since 2008, and he also is MVP SAPIEN Technologies since 2010.

Title:

SQL : Let's talk about SQL PowerShell

Abstract:

This is an overview of how to understand SQL PowerShell and its difference with PowerShell v2. Covering some PowerShell basic, and see how SMO can assist in extending your PS Script. Also, I'll be showcasing some of the tools that can provide and extend you PowerShell scripting. This session is intended to help the audience realized the benefits of learning PowerShell. 

---

DEV Shot Speaker:
Michael Sexton
Speaker Bio:
Mike is a database architect with over 12 years experience in OLTP and BI environments.  He is an expert on data integration and master data management issues and has written books and articles on the subjects of data movement, transformation, ETL and data integration.  He is also a passionate about his adoptive state, Colorado and it abundant natural beauty.  He lives with a hot blonde in the suburbs of Denver.
SQL Shot Title:
WTF?!?!?!?
Abstract:

Your code is as close to perfect as possible.  It runs like freshly tuned skis over fresh champagne powder (ok, that is probably an analogy lost on folks in Florida. Work with me here).  Then the unthinkable happens.  It is 2 AM and the NOC calls.  Your job has failed!  You fire up the VPN and check your beautiful creation and find that one small change on the source system has caused one row of data … one row out of hundreds of thousands … to fail, causing your entire ETL job to fail.  WTF?!?!?! (Where's That From?!?!?!)

The next morning, bleary eyed and overdosed on caffeine you drag yourself to the cube of the developer responsible for the source system.  You show the developer the data and exclaim "WTF?!?! (Where's that from?!?!?)"
The developer now provides you with the epitome, the sine qua non, the gold standard of communications between the development team and the BI team….

"Sorry dude, I thought they told you about this."

As Florida and Colorado both have the death penalty, murder is not an option, so what can you do to preserve your sanity and stay out of jail?  This seminar will explore those possibilities.
Have questions about OPASS July Meeting W/Max Trinidad?
Contact OPASS
When & Where

Rikka Asian BIstro
1541 International Parkway
Suite 1001
Lake Mary, FL 32746


Tuesday, July 12, 2011 from 6:00 PM to 9:00 PM (EDT)
Add to my calendar
Organizer
OPASS
Orlando Professional Association of SQL Server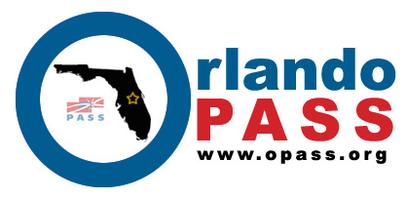 www.opass.org
OPASS July Meeting W/Max Trinidad