Ms. Opal Lee will lead a 2.5 mile caravan from Historic Southside to downtown Fort Worth to commemorate freedom from slavery.
About this event
Register to walk with Ms. Opal at https://www.juneteenthftw.com/opals-walk
At 94 years old, Ms. Opal will continue her walking campaign to make Juneteenth a National Day of Observance. With 47 states that officially recognize it as a holiday, she believes now is the time for it to happen!
You can show the nation via a LIVE STREAM the unity of the DFW community as you follow behind her as she completes her signature 2.5 mile walk and caravan from the Evans Avenue Plaza in Historic Southside to the Tarrant County Courthouse in downtown Fort Worth. Decorate your car to show your support.
Sign the online petition at www.juneteenth.us to help her reach 3,000,000 signatures.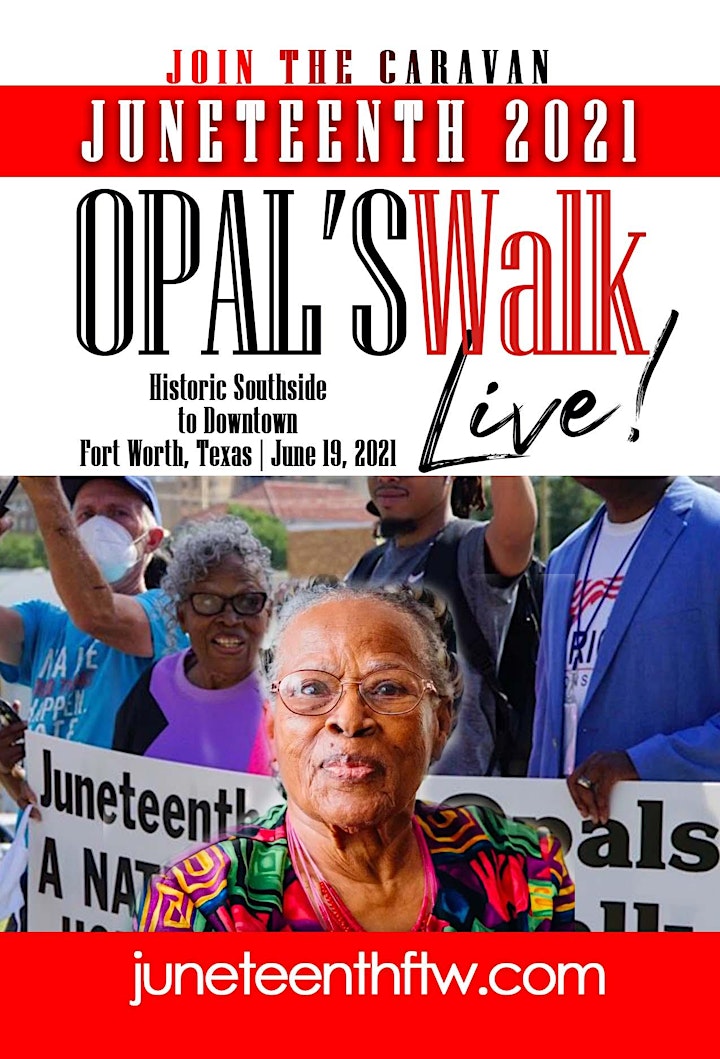 Organizer of Opal's Walk Caravan 2021