O'Pake Lecture featuring Richard Florida
Description
Richard Florida, Author The New Urban Crisis and a faculty member at the University of Toronto.
Richard Florida is an internationally acclaimed expert on urban development and revitalization. A writer and journalist, he penned several global best sellers, including the award winning The Rise of the Creative Class and his most recent book, The New Urban Crisis, published in April 2017. He serves as senior editor for The Atlantic, where he co-founded and serves as Editor-at-Large for CityLab.
Florida is an entrepreneur, founder of the Creative Class Group, which works closely with companies and governments worldwide to create sustainable economic growth. A 2013 MIT study named him the world's most influential thought leader. TIME magazine recognized his Twitter feed as one of the 140 most influential in the world.
While there is no charge for this Event, voluntary donations will be solicited to support Alvernia's Reading Collegiate Scholars Program. Donation forms will be available at the event.



For the past four years, Alvernia has been heavily involved in an effort to spur educational attainment in the City of Reading. Each year, Alvernia students provide hours of tutoring to students in the city school district, encouraging them to stay in school and pursue the dream of a college education. The University provides four year full tuition scholarships to 10 students from the City of Reading. Students are matched with a member of the community to provide mentoring. Forming a self-supporting cohort, these students, typically first generation, high-need college students, have been extremely successful. Active both on campus and in the broader community, the Scholars are already paying back the opportunity that they have been given. Half of the scholarship assistance that the students receive comes from private donors; the remainder is from University resources. Alvernia's Reading Collegiate Scholar Program offers a model for how institutions like Alvernia and communities such as Reading can work to improve educational attainment and promote a brighter economic future. Donations will be accepted to support Alvernia's Reading Collegiate Scholars Program.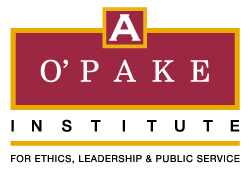 A continental breakfast will be provided