Description
OP-ED WRITING AND PITCHING
with Alyssa Katz, Editorial Board Member at New York Daily News
Learn to write persuasive opinion editorials
Class meets Wednesdays, April 24 and May 1, from 6:30 to 8:30 pm.
The cost for this workshop is $99; Early Bird rate of $79 until February 1
One way to share your expertise, establish your professional reputation, raise the visibility of your organization and promote a cause dear to your heart is to pen persuasive opinion pieces.
As an editorial board member of the New York Daily News, Alyssa Katz writes, and edits unsigned editorials on New York City and New York State government, housing and homelessness, criminal justice, mental health and health care, and child welfare.
In this hands-on two-session workshop, she will guide you through the following:
What is (and is not) an op-ed

Conceiving and honing a compelling idea suitable to your expertise and experience

Commanding an audience's attention

How to write clearly, concisely and forcefully for general and niche audiences

How to fairly represent, and thoughtfully respond to, opposing views

The role of research

How to develop a distinctive voice

Hands-on writing exercises and group critique

Where and how to pitch op-eds to publications and the editing process
What to bring: You may bring a laptop to practice your writing skills.
Level: Beginner to intermediate
---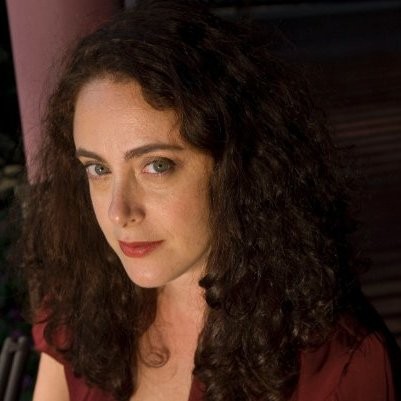 About Alyssa Katz
Alyssa Katz is the author of The Influence Machine: The U.S. Chamber of Commerce and the Corporate Capture of American Life (Spiegel & Grau, 2015) and a member of the New York Daily News editorial board.
She is also the author of Our Lot: How Real Estate Came to Own Us (Bloomsbury, 2009). Previously, Katz was editor of The New York World, an accountability journalism project at Columbia Journalism School covering city and state government, taught journalism at New York University and the City University of New York, and has written for The American Prospect, The Big Money, Salon, Housing Watch, Mother Jones, The Next American City and other publications. Katz also worked with the Pratt Center for Community Development, an organization that helps community-based organizations in New York City's low- and moderate-income communities influence city planning and development.
Alyssa was editor-in-chief of City Limits, an award-winning magazine investigating the institutions and policies at work in New York City's neighborhoods. Before covering urban policy, politics and housing, Alyssa was a cultural critic for The Village Voice, The Nation, and Spin. She received her BA from the University of Michigan, Ann Arbor. Katz lives in Brooklyn, New York.
---
For concerns or questions about this workshop, please e-mail pd@journalism.cuny.edu.