Description
We often want to send a response to a newspaper editorial we find offensive--or wrong. We stare at the keys, waiting for inspiration. But turning desire into product isn't easy. This workshop is designed to address the purpose, structure and goals of op-eds and give participants hands on experience in writing op-eds. The vehicle of op-eds has been used successfully by business and social leaders to add a new--and expert--voice to the conversation found on editorial pages of newspapers.
Participants will learn the psychology behind persuasion, the methods of creating powerful persuasive messages and practice the writing skills to make their voices heard. The workshop will be given by Dr. Richard Welch.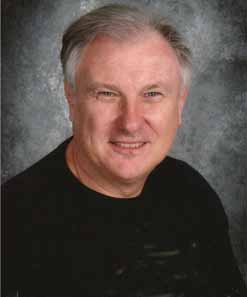 Dr. Richard Welch is a senior lecturer in Public Relations at Georgia State University. He has been a college professor for 32 years at the University of Denver, Villanova University in Philadelphia, Kennesaw State University and Mercyhurst College in Erie, PA. In addition to teaching, he has a wide variety of experiences including executive director of the Anti-Prejudice Consortium, advertising designer, public relations & advertising coordinator for a manufacturer and newspaper reporter. Dr. Welch spent four years in the USAF as a photo interpreter including a tour in Vietnam & Thailand, where he met his wife, Jill Williams, who was an assistant director of the USO on Udorn Royal Thai Air Force Base. Dr. Welch has a bachelor's degree in journalism from Duquesne University in Pittsburgh and a master's and Ph.D. from the University of Denver in mass and speech communication.
Contintental breakfast will be served.
Please registerd by August 18th.