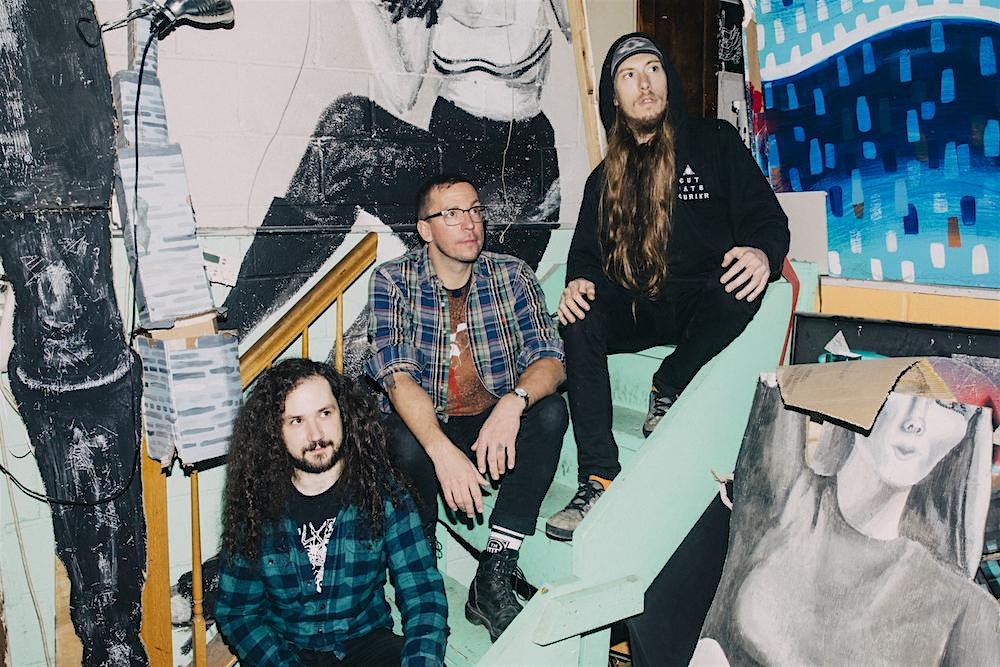 About this Event
Doors 8:30PM // Show 9:30PM
$10 // 21+
----------
No better band to rip you out of your haze and throw back into another than OOZING WOUND. The thrashing trio has just celebrated the release of of their fourth Thrill Jockey, High Anxiety, and they're back for more. The Wound makes the people go insane with their simultaneously hilarious and terrifying blend of heavy riffage, crushing rhythms and piercing screams. All three original OOZERs cut their teeth in some beloved local bands (CACAW, ZATH, UNMANNED SHIP, BAD DRUGS) and they're widely known around these parts to deliver one of the most brutal live shows in town.
Sludge, noise and metal. NO MEN does not play around when it comes to re-adjusting your hearing loss. This doom power trio from Austin, TX has burrowed into the cold depths of Chicago's rock scene to help stir up the pot. The trio has the most commanding force of dark vocals this side of the river and they'll surely get you riled up for this gloom packed night of rockdom.
Let's say there's this witch. Obviously she's brewing, as witches are wont to do. Between toils and troubles she throws in the piping hot grit of Kim Gordon, the shimmery distortion of My Bloody Valentine, and The Jesus and Mary Chain's choke hold on white noise. Before the caldron gets a bit too bubbly, she pours her concoction into the yawning chasm of Chicago's music scene and the result? DIM. DIM is the project of local mysterious mystics, George Joseph Miller, Bill Connors, Jimmy Steyskal and Reid Miller. For DIM craft reigns supreme. The fury with which they've reshaped and restored the shoegaze genre is unprecedented. Wander in the direction of happy abandon with DIM.
Performers
Date and Time
Location
Refund Policy