Oops! 50 Easy Ways to Mess Up Dental Implants
Description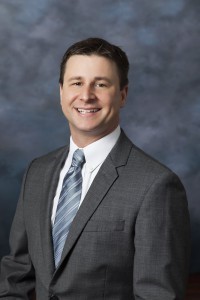 Dr. John Rutledge, DDS, MS
Dr. John Rutledge earned his Bachelor of Science in Biology and Masters in Secondary Teaching from the University of Nebraska-Lincoln. He received his dental degree, completed his residency in periodontics, and received his Masters of Science in Oral Biology from the University of Nebraska Medical Center (UNMC).
Dr. Rutledge practices full-time and is also an adjunct faculty member at UNMC teaching graduate students implant dentistry and periodontology.
He is a board certified Diplomate of the American Board of Periodontology and a member of the Academy of Osseointegration, American Academy of Periodontology, American Dental Association, and Nebraska Dental Association.
He and his wife, Jillian, are proud parents of eight children. In his free time he enjoys sleeping.
No relevant financial relationships exist.
Course Description:
There are a multitude of ways to "mess up" dental implants; most occur unbeknownst to the practitioner. Unfortunately, the cumulative effects of these missteps can exponentially increase the risk of implant failure. 50 of the most common causes for implant failure will be addressed in this fast paced presentation. You will learn how to avoid errors treatment planning, surgically placing, and restoring implants through discussion of photos and radiographs of actual cases.
Course Objectives:
After this course, you will be able to:
List common detrimental errors made in treatment planning implants.

Identify miscalculations during implant surgery which dramatically increase failure risk.

Define implant crown/abutment design errors which directly affect long-term success.
Method of Teaching:
Lecture/Discussion
General Information
Registration will close 2 days prior to ALL course dates. Registration will not be processed until payment is received by Eventbrite. After the registration deadline, please contact the CE office to see if space is available (402-472-2611).
We reserve the right to limit the number of participants and to cancel any course. Confirmation emails are generally sent two weeks prior to the course. If registration and payment were sent at least two weeks prior to the course and no confirmation email is received, please contact Abbey Beardsley at 402-472-2611 to verify your registration.
CANCELLATIONS:
Participants cancelling their registrations will receive a refund minus a $25 processing fee. Notice of cancellation must be made prior to the course.
NO REFUNDS WILL BE MADE AFTER THE COURSE BEGINS.
LOCATIONS:
The College of Dentistry located at 4000 East Campus Loop South, Lincoln
PARKING:
Parking is only complimentary for courses held on East Campus.
QUESTIONS:
UNMC College of Dentistry Continuing Education Phone: 402-472-2611 E-mail: codce@unmc.edu Contact: Abbey Beardsley For additional information on courses and speakers please visit www.unmc.edu/dentistry.
RECOGNITION:
The University of Nebraska Medical Center College of Dentistry Office of Continuing Education is an ADA CERP Recognized Provider.
ADA CERP is a service of the American Dental Association to assist dental professionals in identifying quality providers of continuing dental education. ADA CERP does not approve or endorse individual courses or instructors, nor does it imply acceptance of credit hours by boards of dentistry.
Concerns or complaints about a CE provider may be directed to the provider or to the Commission for Continuing Education Provider Recognition at ADA.org/CERP.
The College is a member of the American Dental Education Association and the Association for Continuing Dental Education.
The University of Nebraska Medical Center College of Dentistry Office of Continuing Education designates this activity for 3 continuing education credits.