Description
Announcing…A Fertility Event for Couples!
This half-day event focuses on providing practical advice, tools and information on optimising your fertility and coping with the highs and lows of what can be a very emotional journey.
It's particularly geared towards people that are struggling to conceive, potentially have issues that compromise their fertility, those that are perhaps embarking on the journey of assisted-fertility (such as IUI or IVF) and those that are already on it.
The speakers are all experts in their fields and have been specially chosen as they have their own fertility stories. Topics that will be covered will include: nutrition, natural supplements, acupuncture, essential oils, the appropriate medical tests that should be done & when they should be done; how not to waste time or financial resources; the emotional impact on you and your relationship; and how to cope if it doesn't turn out the way you want.
For more information check out my FaceBook and Instagram pages, where I'll be introducing you to the speakers.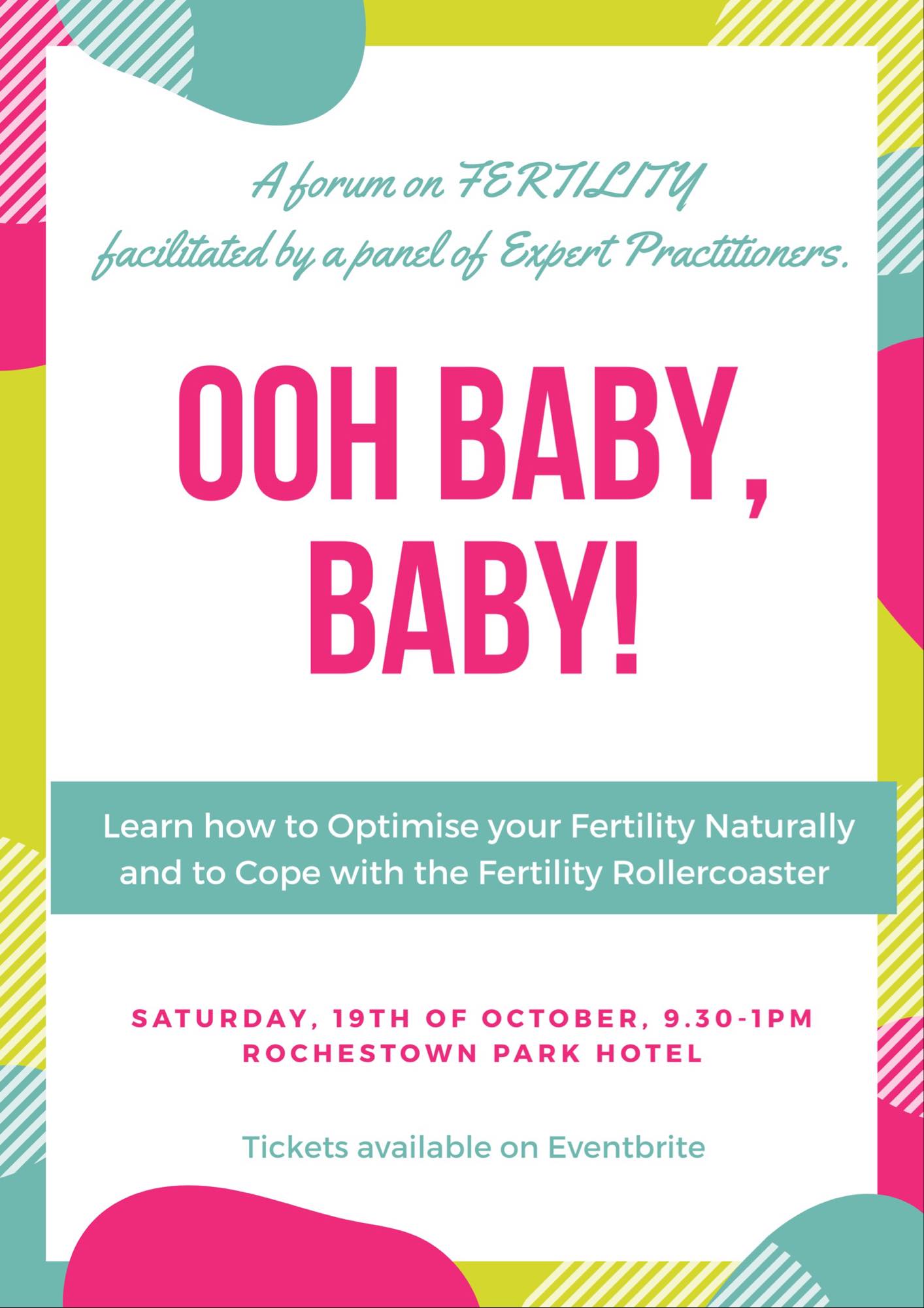 https://www.facebook.com/comharacupuncture/