Description
Where my ladies at? Hopefully in Williamsburg on Earth Day for a drop-dead photoshoot.
Join us for the official spring-inspired launch of New York's First all woman-led, group boudoir service. We're talking mad-cool photo sessions featuring a fresh flower install by Rooted Floral Works, a party vibe, and an excuse to get the group-text girls together (bout time).
Onyx Photo takes the "I just want to look sexy for my boo!" out of traditional boudoir and adds the following ingredients:

-Your best friends. Each timeslot requires an $80 Donation for a 2-4 women session. So you pick a time, tell the crew, and split the price (Venmo is the real MVP). Each of you will be photographed individually, but your A-team is along for the whole ride. You'll get ready together, hang in the same room as each member gets photographed, and hop in together for a few sexy group shots that you'll most likely Instagram as soon as humanly possible.

-A relaxed vibe. We encourage you to bring your own style to the session. This means tapping into your own version of "wait, I look amazing." In the past, Onyx women have brought their favorite garmets/props to be photographed with. Examples: that old t-shirt that fits like a goddamn glove, the pair of shorts you wear to twerk in the mirror, or your thifted silk robe that deserves to see the light of day. p.s. We're going floral! This event will be packed with flowers and pretty things to put in your hair.

-A sharp focus on confidence. Women are sexy, duh. But come on, we are so much more. We aim to dust off your most bold, powerful feelings and produce images that are bound to stun. It can be tricky to reach these emotions, but that's why your friends are here. Get comfortable, the bomb.com stuff will follow. Trust us.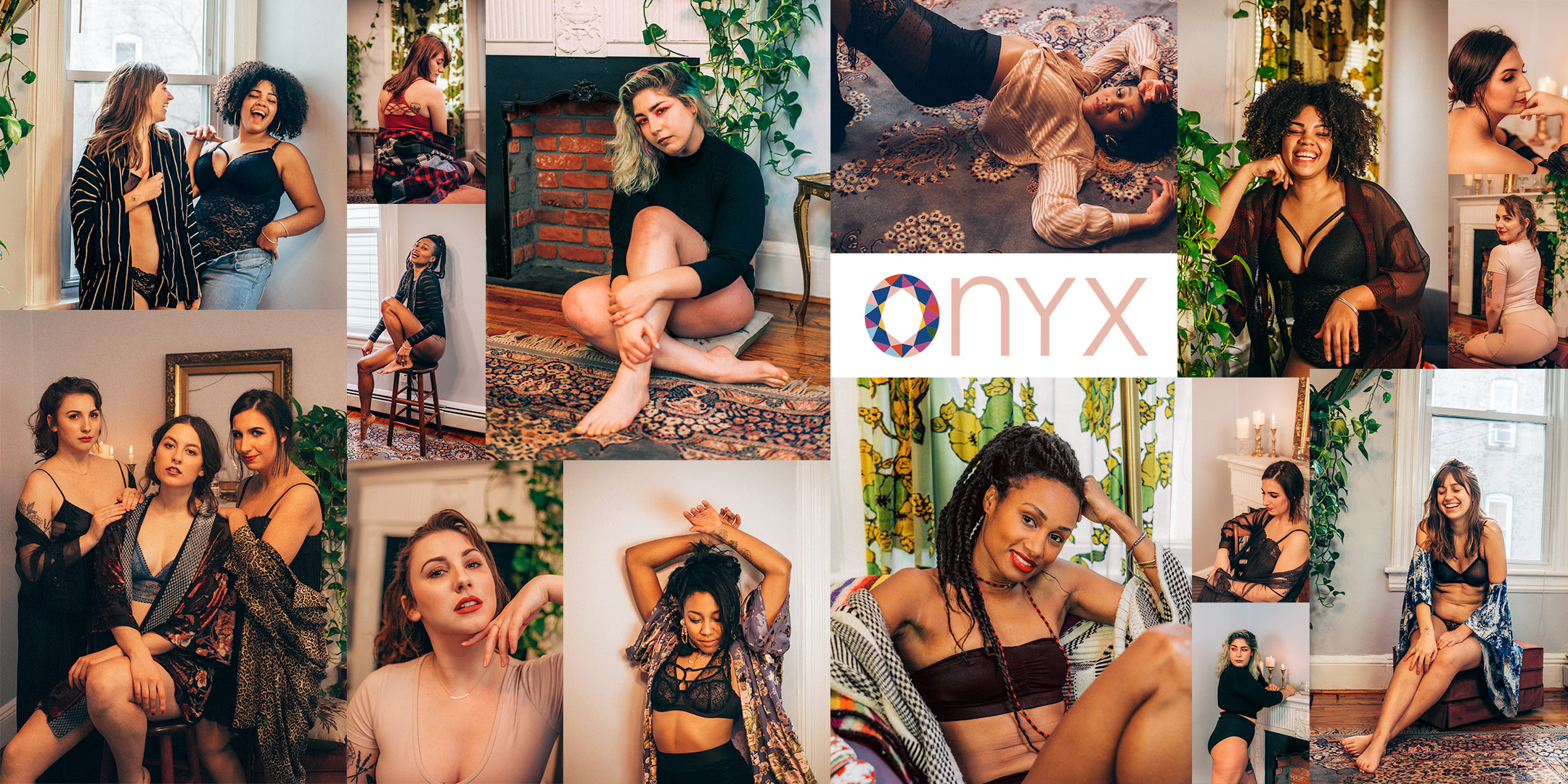 ---
Here's what your $80 Donation gets you:


Entry for you and up to 3 of your friends
A photo session that captures individual images of you and each of your friends
Group pictures (optional) of you and your crew
A few take-home-today Polariod instant photos because those are adorable
Complete rights to post, print, and share your images
A private link containing anywhere from 10-50 high-res, digital image files that are 100% yours
A headshot in front of our colored backdrops
An opportunity to experience something refreshing and bold
Networking! Did we mention we are women-run? You'll meet some marvelous, talented, and cool af people.
Samples, fun stuff, and freebies donated by our sponsors: TBA
---
FAQs
What are my transportation/parking options for getting to and from the event?
We can't help you find parking, who even has a car in NY? All you have to do is hop on the L train to the Bedford Ave Station... then walk a literal 0.1 mile to 151 Bedford Avenue. ~easy~

What do I bring into the event?
Here's what you need: a donation of $80 made through this page, the 2-4 friends you will be shooting with, a full outfit to photograph in (nudity is totally fine, but still bring a fun outfit, props, and/or garments), makeup/hairstuff/whatever you need to get ready. We will have mirrors/changing room so you can reach peak selfie-mode.
How will I receive my photos?
Within two weeks of event date, 4-22-17, you will receive an email containing a link to your image files. You are encouraged to download all images. We love to see our work posted and shared, so we politely ask that you tag us and spread the word whenever possible: @onyx.photo
Will I have to sign a contract?
Glad you asked. The safety of your reputation, job, and likeness is especially important to us. For this reason, you will be asked to sign a contract covering the intended destination of your photos.
We will never post an image of you without your explicit permission, however we ask you remain open to letting Onyx Photo use your session images to help expand our mission! You will be contacted after the session and asked if you'd like to "donate" any of your photos to the Onyx Photo library. These approved-by-you, donated images are used on our instagram, website, and/or displayed in our promotional material. All other images will be deleted from Onyx's possession 30 days after the event.
What's the refund policy?
Since there are a limited number of sessions, once a donation is made we will not be offering any refunds.
Do I have to bring my proof of donation to the event?
Not necessary. Just bring an ID so we can check you in.
How can I contact the organizer with any questions?
Email info@onyx.com with any concerns, questions, fun facts, cute gifs, etc.
Instagram: @onyx.photo