ONWARD: Votes for Women, a documentary play highlighting the women who fought for the right to vote
About this event
ONWARD-Votes for Women
Please join us for the world premiere of ONWARD – Votes for Women, a documentary play created by Lisa Rafferty, with music arranged and composed by Adam R. McDonald. The production offers the powerful and inspiring voices and perspectives of the extraordinary women who fought for seventy years for equality. Over twenty historical characters from the movement, along with women leaders from our time, will be portrayed by an ensemble of ten.
The cast, featuring many renowned members of the Boston arts community, will play multiple roles, including: Elizabeth Cady Stanton, Sojourner Truth, Lucy Stone, Alice Paul, Mary Church Terrell, Louisa May Alcott, Shirley Chisholm, Betty Ford, Ruth Bader Ginsburg, Gloria Steinem and Dr. Mabel Ping-Hua Lee. The script was created using language verbatim from documents in the Boston Public Library's Special Collections, and other speeches, letters, articles and interviews from a variety of sources. Suffrage music and songs will be interspersed throughout the production, along with an original score.
Seats are not guaranteed, and will be available on a first come, first seated basis. For more information, including the full cast, please see our Pierce Performance website.
Since in-person tickets are limited, we will also be offering a virtual presentation on Monday, November 22, 2021. This will be followed by a Q&A with the playwright, Lisa Rafferty. To RSVP for the virtual performance please visit: https://onwardplayvirtual.eventbrite.com
COVID Statement
Attendees must wear a mask over their nose and mouth at the Boston Public Library, regardless of vaccination status. Performers will remove their masks on stage.
Rabb Hall will have reduced capacity in order to provide social distancing.
Birch Tree Productions and/or the City of Boston will confirm the vaccination status or negative COVID test results of all the performers prior to the show.
Attendees are not allowed to eat or drink in indoor library spaces.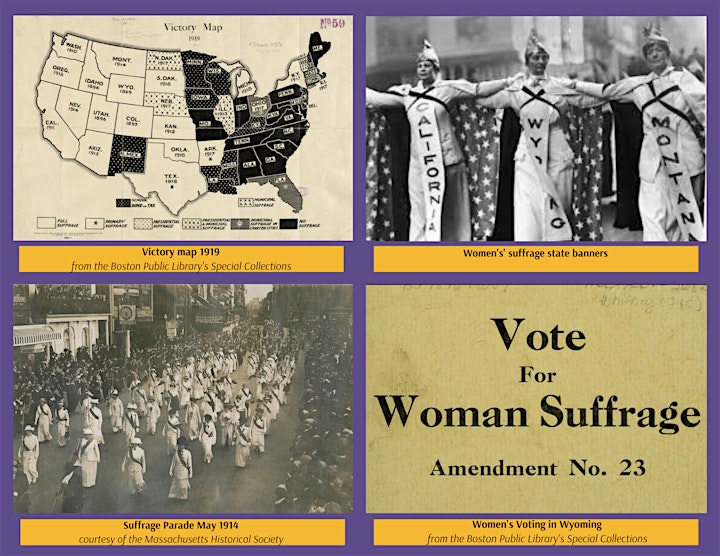 Background
The women's suffrage movement was a decades-long fight to win the right to vote for women in the United States. The 19th Amendment, which guarantees women the right to vote, was finally passed by Congress on June 4, 1919, and ratified on August 18, 1920. To mark the recent 100th anniversary of this historic event, the Associates of the Boston Public Library commissioned a play celebrating many of the advocates who brought about this radical change.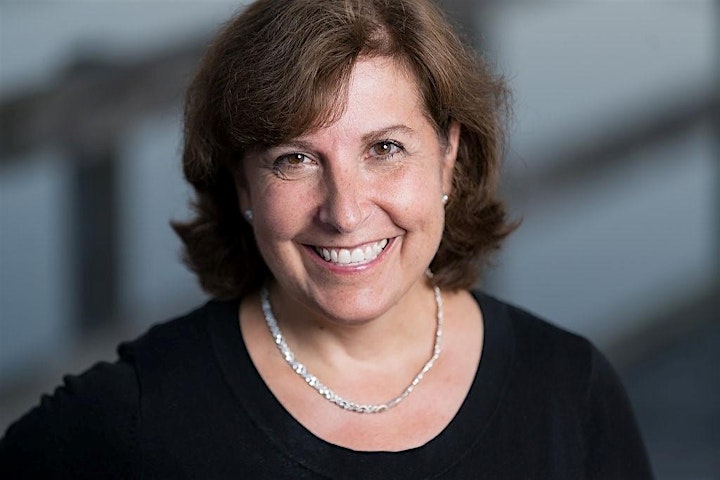 Lisa Rafferty
Playwright, director, producer Lisa Rafferty creates documentary plays which celebrate the strength and resiliency of heroic women and men including SHE DID ALL THAT - Betty Ford: Speaking Out, Saving Lives, about the unforgettable First Lady; THE LEGACY OF WELLES REMY CROWTHER: The Man in the Red Bandanna, about the young man who died saving others on 9/11; and the world premiere of Boston Theater Company's FINISH LINE, about the 2013 Boston Marathon, with Joey Frangieh. Her comedies, The MOMologues (1, 2 and 3), published by Samuel French, have appeared in 26 states and six countries. She is the recipient of the Massachusetts General Hospital's the one hundred award for writing a comedy about breast cancer with other survivors, titled Pink Ribbon Overdose. Lisa is the Producing Director of the Elliot Norton Awards and teaches theater at Bridgewater State University. For more details, please see Birch Tree Productions.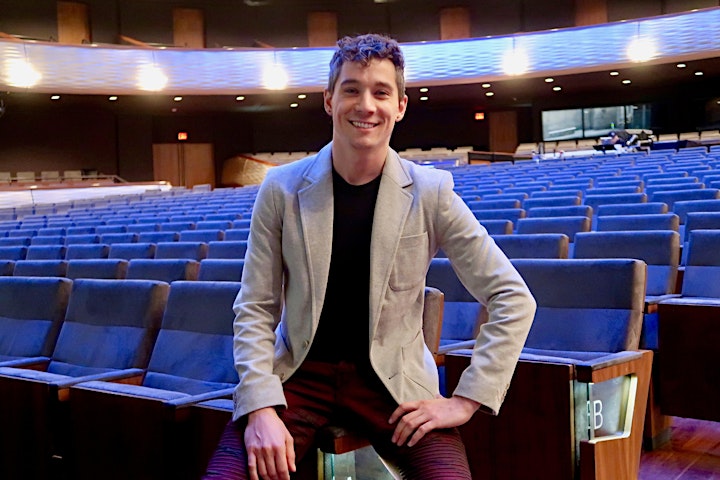 Adam R. McDonald
Adam is the composer and music director for ONWARD. His background includes music directing the national tours of Wicked, and Dr. Seuss' How the Grinch Stole Christmas. In New York, he music directed Far From Canterbury, and Songs for Slutty Girls. His regional shows include Titanic, Showboat, Footloose, Damn Yankees!, Cats, The Sound of Music, and Beauty and the Beast, all at The Muny, and Guys and Dolls, and The Game at Barrington Stage. Some of Adam's other favorite projects include Company, Working, Best Little Whorehouse in Texas, Cabaret, Once on This Island, A New Brain, John and Jen, Curtains, Hello Again, William Finn's Elegies; A Song Cycle, First Lady Suite, and The Rocky Horror Show. Adam performed Rachmaninoff Concerto No. 2 as a guest soloist at Iowa State University, and Rhapsody in Blue as a guest soloist at The Boston Conservatory. He earned his Bachelor of Music from Iowa State University, and a Master of Music in Piano Performance from The Boston Conservatory.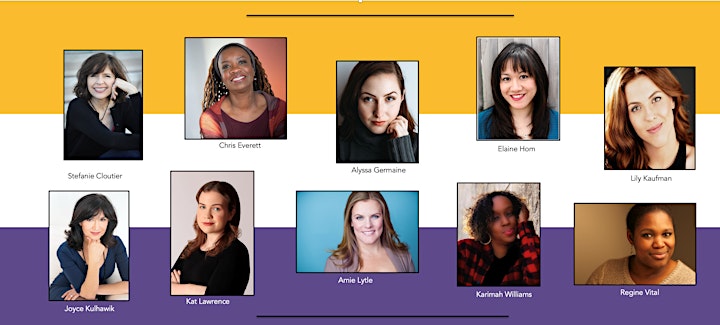 ONWARD Cast
Stefanie Cloutier
Chris Everett
Alyssa Germaine
Elaine Hom
Lily Kaufman
Joyce Kulhawik
Kat Lawrence
Annie Lytle
Karimah Williams
Regine Vital
Musicians
Conductor and Piano: Adam R. McDonald
Double Bass: Holly Alper
Cello: Tom Holdener
Viola: Carrol Lee
Flute, Alto Flute and Piccolo: Mary O'Keefe
English Horn and Oboe: Elena Rubin
Percussion and Drums:
Production Team
Producer and Director: Lisa Rafferty
Conductor and Keyboard: Adam R. McDonald
Stage Manager: Angela Dogani
Assistant Stage Manager: Kelsey Whipple
Choreographer: Ilyse Robbins
Costume Designer: Zoë Sundra
Lighting Designer: Joe Cabrera
Production Associate: Michael Eckenreiter
Scenic Design Consultant: Kristin Loeffler
Research: Jody McDonough
Graphics: Sarah Smith Design

Associates of the Boston Public Library is an independent nonprofit dedicated to preserving the Boston Public Library's Special Collections of rare books, manuscripts, prints, photographs, musical scores and other items of literary, historic and cultural importance. The Associates makes grants to ensure continued public access to these irreplaceable treasures by underwriting their conservation, cataloging, digitization, and exhibition. Through these efforts, the Associates aims to help the BPL fulfill its most essential mission of providing top quality, free educational resources to the public, as well as preserving knowledge, culture, and history for the benefit of all.
The Associates' Pierce Performance Series seeks to raise the visibility of the Boston Public Library's Special Collections through free public performances and lectures. Thanks to the generosity of the Harold Whitworth Pierce Charitable Trust this series has commemorated the 100th anniversary of the Peace Jubilee and explored abolitionists' vital messages. We are excited that our third annual performance will celebrate women's suffrage.
Organizer of ONWARD: Votes for Women
The Associates of the Boston Public Library is an independent nonprofit dedicated to preserving the Boston Public Library's Special Collections of rare books, manuscripts, prints, drawings, musical scores, and other items of literary, cultural and historic interest. The organization is committed to ensuring continued public access to these irreplaceable treasures by underwriting their conservation, cataloging, digitization, and exhibition.
Over the past 50 years, the Associates has been the creator and underwriter of a wide array of programs, designed to heighten public awareness of the Library's vast free educational resources. These programs include art and architecture tours, readings, lectures, curatorial evenings, exhibitions, music events, Pierce Performance Series, and an annual residency for emerging authors. The Associates oversees the David McCullough Conservation Fund and the William O. Taylor Art Preservation Fund.