Description
INTRODUCING A UNIQUELY POWERFUL APPROACH TO LEARNING AND COACHING
Alan Seiler from the Ontological Coaching Institute and Karin Ovari ~ The Supervisors Coach, present Ontological Coaching in Action.  
This three-day workshop will introduce you to a powerful new approach to personal and organisational coaching and leadership.

Joins us for a profound learning experience that will allow you to:
Engage with a powerful, highly effective approach to coaching, capable of generating deep positive change

Significantly increase your ability and capacity for masterful living and action

Lead authentically with greater influence and impact

Develop more constructive and mutually fulfilling relationships in both your personal and professional life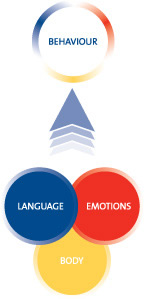 Ontological Coaching focuses on our Way of Being, which is a dynamic interrelationship between three areas of human existence. Language, Emotions and Body. Way of Being contains our often deep-seated perceptions and attitudes and is the underlying driver of our behaviour and communication. Ontological Coaching has a holistic orientation that respectfully generates learning in all three areas of language, emotions, and body as the catalyst for substantive and sustainable change. 
WORKSHOP CONTENT
The workshop is interactive and highly experiential and includes coaching practice. 
At the end of the workshop, you will be able to:

Understand the conceptual framework and principles of Ontological Coaching

Understand how specific linguistic actions shape reality and how they can be used effectively in coaching got shift behaviour

Apply a different and deeper approach to the role of listening in coaching

Understand the pivotal role of moods and emotions in coaching for profound and sustainable change

Recognise, work with and shift the way moods and emotions impact on communication, behaviour and performance

Observe and work with the interconnection between basic moods, body posture, and language
WHO WILL BENEFIT FROM ATTENDING THIS WORKSHOP?
Ontological Coaching in Action is highly applicable for:
Existing and aspiring coaches

Organisational consultants, leaders, and managers

Professionals operating in highly people-focused environments

Individuals interested in substantive personal development
WORKSHOP LOGISTICS
Three (3) day event; each day begins at 9 am and finishing no later than 6 pm

Inclusive: Morning & Afternoon Teas; Lunch; and all related materials

On-site Parking is available
Please direct all All Enquiries and Questions to Karin Ovari via
Email: karin@karinovari.com

Phone: +44 7483345954

Skype: karinovari
Registration Cancellation Policy
Full refund less 15% administration fee for cancellation 31 days or more before the event

50% refund for cancellation 16-10 days before the event

No refund for cancellation less than 15 days before the event

Completed Registration and payment of your workshop fees are acceptance of the booking and cancellation Policy.