Ontdek de nieuwe versie 'OpenERP 7.0' met Smart Solution, Antwerpen (België)

Tuesday, March 5, 2013 from 1:30 PM to 5:00 PM (CET)
Event Details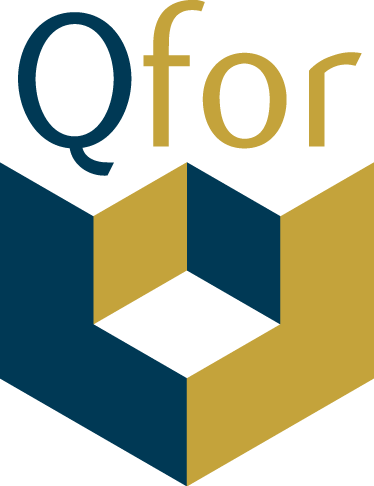 Geachte,
Smart Solution nodigt u uit om de functionaliteiten van OpenERP te ontdekken, in het Nederlands, in onze nieuwe kantoren te Kontich.
Tijdens de demonstraties zal u een duidelijk beeld krijgen van de mogelijkheden van OpenERP. De volgende punten zullen worden toegelicht:  
               - De algemene 'look & feel' van OpenERP; 
                 - De verschillende functionele domeinen (ERP en CRM); 
                 - Hoe u bijkomende modules kan installeren en een workflow kan aanpassen; 
                 - Presentatie van onze referenties;


Mocht u specifieke vragen hebben omtrent bepaalde punten (Projectbeheer, MRP, Aankoop/Verkoop/Voorraadbeheer, Boekhouding, reporting …) dan beantwoorden die graag tijdens de Q&A sessie. 
Na de presentatie wordt er een drankje en een hapje aangeboden.
Met vriendelijke groeten,
Olivier Delrue 
Managing Partner
Prins Boudewijnlaan 24a
2550 Kontich
+32 487 37 66 37
Olivier.delrue@smartsolution.be
Smart Solution heeft het deontologische eTIC-Handvest ondertekend dat geraadpleegd kan worden op de website www.etic-handvest.be'
Smart Solution reserve the right to cancel, re-name or re-locate the event or change the dates on which it is held.
Have questions about Ontdek de nieuwe versie 'OpenERP 7.0' met Smart Solution, Antwerpen (België)?
Contact Smart Solution
When & Where

Smart Solution
Prins Boudewijnlaan 24a
B-2550 Kontich
Belgium


Tuesday, March 5, 2013 from 1:30 PM to 5:00 PM (CET)
Add to my calendar
Organizer
Smart Solution

Bouwen aan betaalbare bedrijfstoepassingen
Bij Smart Solution wenden we onze expertise aan voor het bouwen van betaalbare bedrijfsapplicaties, en dit met open-source technologie. We zoeken geen uitdaging in het heruitvinden van bedrijfs-sofware, maar wel in het voor u doen werken van bedrijfs-software. In ons werk mikken we op de essentie and trachten we maximaal voordeel te halen uit wat standaard reeds beschikbaar is.
Ons aanbod
Bij Smart Solution, kiezen, evalueren en integreren we verschillende oplossingen voor het bereiken van de meest effectieve open-source architectuur voor de middenmarkt en de vzw of non-profit sector.
Gebaseerd op Odoo
Onze architectuur is gebaseerd op Odoo (voorheen genoemd OpenERP) die uitgebreide ERP, CRM en e-commerce functionaliteit omvat. Ons raamwerk wordt verder vervolledigd met
JasperSoft voor rapportering en BI
Talend voor gecontroleerde data-migraties
Alfresco voor document-beheer.
Met Odoo kan je maximaal genieten van een nieuwe faze in de wereld van bedrijfsapplicaties
geen licentie-kosten
flexibel voor uitbreidingen en specifieke configuraties
steeds beter als resultaat van een sterke interactie in een brede 'community' van ontwikkelaars.
Ontdek de nieuwe versie 'OpenERP 7.0' met Smart Solution, Antwerpen (België)