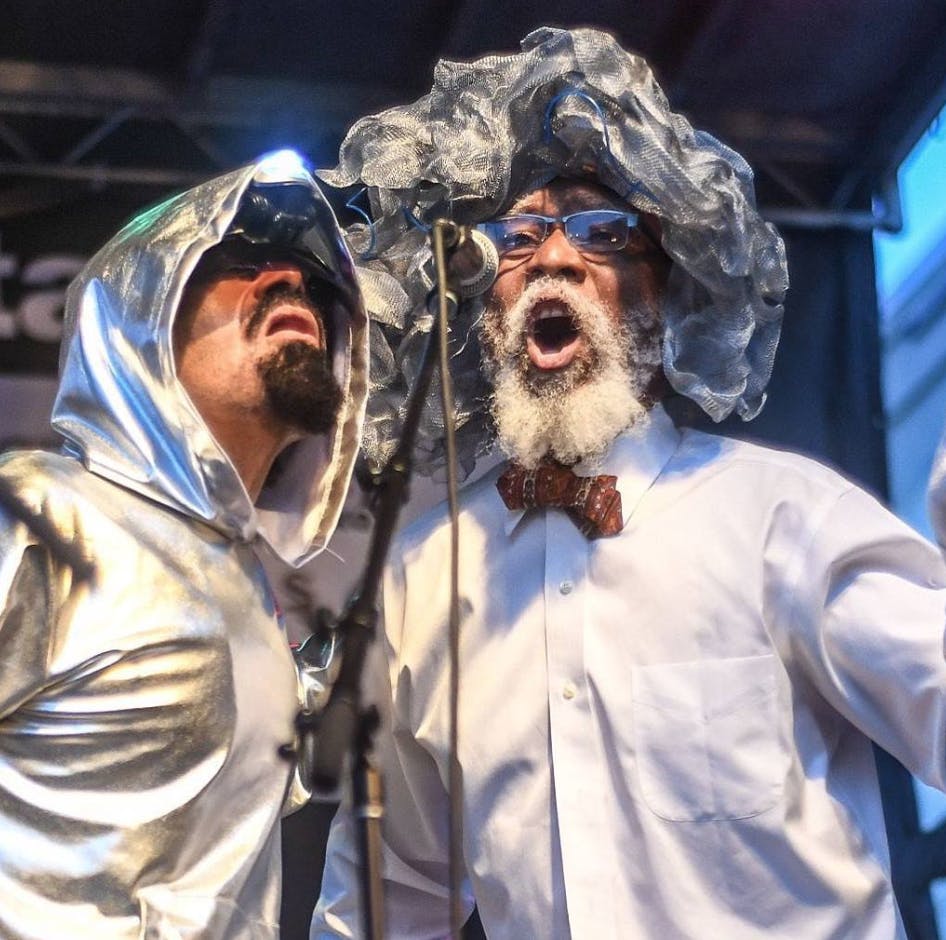 About this Event
ONO w/ The Bridge
Doors at 7pm
Show at 8pm
Introducing the legendary Chicago avant-garde pioneers ONO -
1980 Statement of Purpose: "Experimental Performance, NOISE, and Industrial Poetry Performance Band; Exploring Gospel's Darkest Conflicts, Tragedies and Premises' . Now well into their fourth decade, ONO are bonafide punk and experimental music legends. Existing on their own terms in a sonic and philosophical territory that transcends any and all categorization ONO's sound and art incorporates gospel and R&B music into an righteously unholy industrial nightmare and ultimately an extraordinarily beautiful and painful representation of the United State of America.
An exhibit of 25 original pen/ink and graphite drawings by ONO musician and artist, travis, will be on view, created for the special edition vinyl album "I Dream of Sodomy" just released by Cold Moon Records. The drawings are densely packed with rich and complex imagery of deeply personal meaning to the artist. "travis mentions real, often harrowing events, attaching years and dates, as if history were ever present," writes fellow band member Jordan Reyes.
The Bridge
No. 15 - The Last One From the First Cycle! Duo Jason Stein & Didier Petit
The Bridge intends to form such a network for exchange, production, and diffusion, to build a transatlantic bridge that will be crossed on a regular basis by French and American musicians as part of collaborative projects. And, in addition to the scheduled projects, encourage meetings and relationships between creative musicians and perpetuate them. In other words: to give them the times and spaces to join and rejoin on both sides of the ocean and to deepen their exchanges.
Weather permitting there will be a MANDATORY Coat Check during this event. Coat Check is $3 per item.